The Hurricane Effect
The Federal Reserve announced that it will hold rates steady while the economic consequences of Hurricanes Harvey, Irma, and Maria continue to unfold.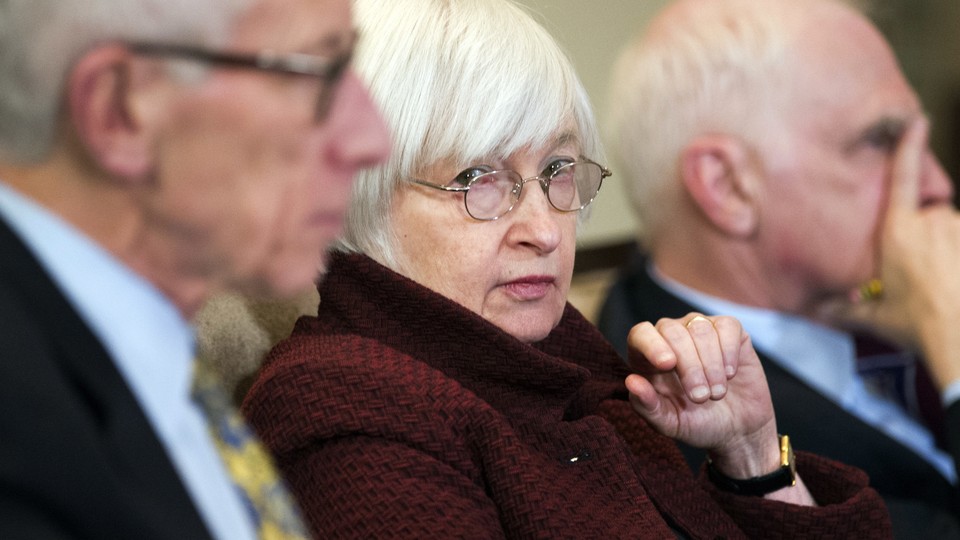 On Wednesday, the Federal Reserve Board announced that it would forgo a rate hike, keeping the federal funds rate at 1 to 1.25 percent. The board cited the continuing economic impact from major hurricanes Harvey, Irma, and Maria as short-term concerns.
Earlier this year, the Federal Reserve indicated that it anticipated at least one more rate hike in 2017. But as hurricane season got underway, analysts anticipated that the wave of major storms hitting the U.S. would cause the board to maintain current rates in the name of economic security. Indeed, it seems that concerns over aberrations brought on by the severe weather seemed to factor into the thinking. "Storm-related disruptions and rebuilding will affect economic activity in the near term," a statement from the Fed reads. "But past experience suggests that the storms are unlikely to materially alter the course of the national economy over the medium term."
The committee said it expects the fallout from the storm to be felt in some very specific ways including temporarily higher gas prices, changes to overall economic activity (including declines because of business disruption and increases due to rebuilding efforts), and slightly higher inflation. Within a 12-month span the board expect that inflation will still remain lower than 2 percent.
Overall, the committee believes that there's still room for economic growth, and still some space to push for it via job growth and low rates, before inflation surpasses its target and becomes a cause for concern.