Trump Administration Puts on Hold an Obama-Era Desegregation Effort
The rule would have helped poor Americans move to more expensive neighborhoods with better schools.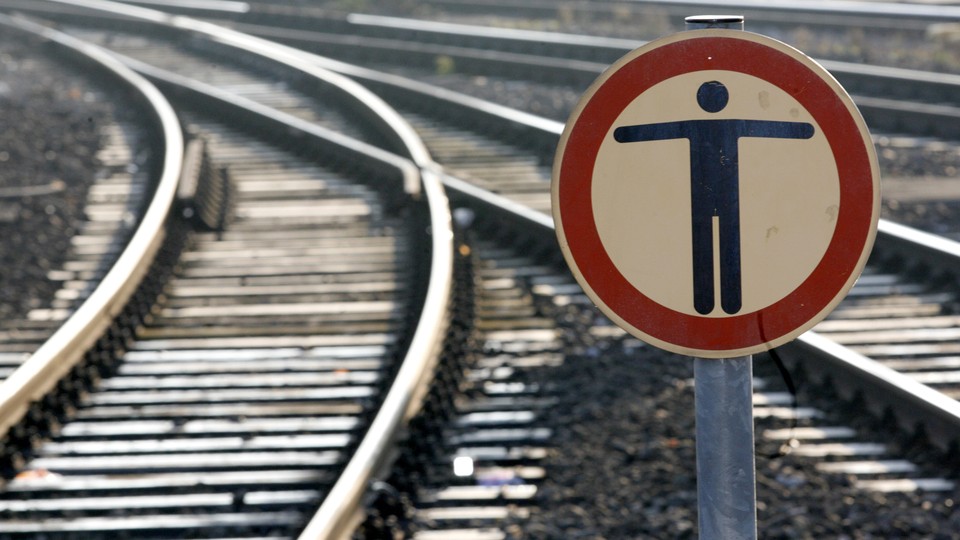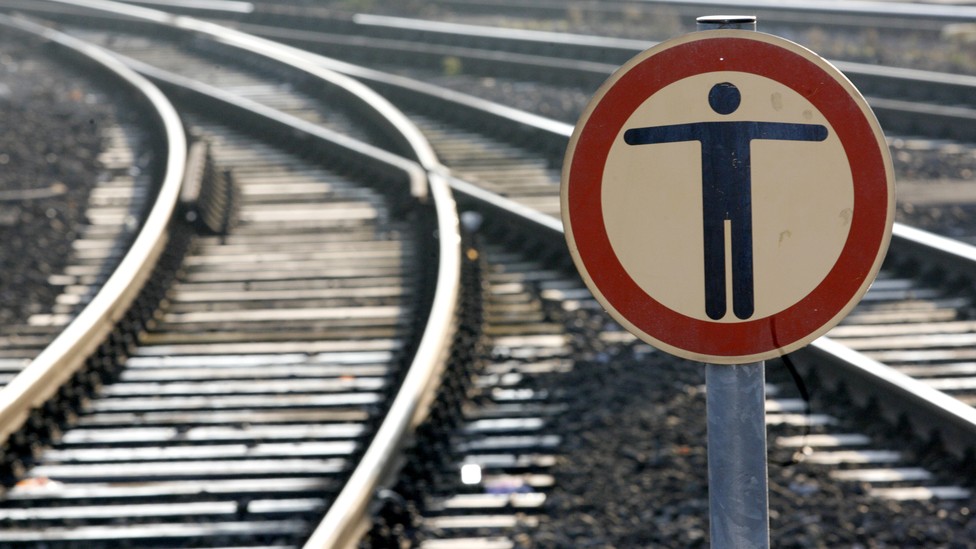 The zip code where a child grows up can have a huge effect on that kid's entire life. Children who grow up in low-poverty areas make more money than people who grow up in high-poverty areas, according to work by a team of researchers led by Raj Chetty, a Stanford economist. They're also more likely to go to college and less likely to be single parents. To state the obvious, many poor families don't have the resources to move to "high-opportunity neighborhoods." Such areas, which boast better schools, parks, and jobs, are generally quite expensive. And, beyond financial constraints, low-income families often find it difficult to move to neighborhoods far away from family, friends, churches, and schools.
Through the Department of Housing and Urban Development (HUD), the Obama administration undertook a number of programs that sought to help families move from low- to high-opportunity neighborhoods. Part of the idea was that doing so would actually get people off government assistance, Julián Castro, the secretary of HUD during the final years of the Obama administration, told me. If they move to better neighborhoods, families can access better educational opportunities and jobs, make more money, and stop needing public help. "You need to help empower families by ensuring that they have the tools they need to succeed," he said.
But the Trump administration recently suspended a key Obama policy that would have, on October 1, begun helping low-income people move. The program, called Small Area Fair Market Rents, would have increased the amount of money the government would pay for voucher-holders to rent homes in high-opportunity areas, and lowered the amount they would receive in low-opportunity areas. The program, which would have gone into effect in 23 metropolitan areas, would theoretically not have cost HUD any more money, something that seemingly would have appealed to an administration purportedly hell-bent on cutting government costs.
HUD decided to suspend the Obama-era rule because public-housing authorities needed more time to make the necessary changes to their voucher programs, HUD spokesman Brian Sullivan told me. In a letter sent to the 200 housing authorities in the 23 metropolitan areas that were supposed to implement the program starting on October 1, HUD said that its research suggested a need for more analysis of the costs and benefits of the program. HUD had not been able to provide the help to local housing authorities that it was supposed to provide because of the administration changeover, the letter said. The letter also suggested that the program could be affected by the administration's mission to reduce regulations in government agencies. Additionally, several industry groups, including the National Association of Home Builders and the National Apartment Association, had expressed concern about the rule when asked to weigh in about existing regulations, HUD said.
Some housing activists fear that the suspension of the rule suggests that HUD is shifting, under President Trump, from a department that seeks to help people access higher-opportunity areas to one that leaves the poor essentially on their own. "It smells like a pretty clear message to people who advocate for fair housing that HUD is going to be less focused on that goal than it had been under the Obama administration," Phil Garboden, a researcher at the Poverty and Inequality Lab at Johns Hopkins, told me.
HUD is run, after all, by Ben Carson, who has written that he sees efforts to desegregate housing as "mandated social-engineering." Carson and the administration have been slowing down or reversing key HUD initiatives, according to a ProPublica piece that ran last week and detailed a department with little leadership and no agenda. And HUD did not fare well in President Trump's proposed budget, which called for $6.2 billion cuts in HUD, a 13 percent reduction. "I don't see the kind of commitment to lifting folks up that I think should be there," Castro told me. "There's almost a sense that if you're poor that you somehow deserve it, and I completely disagree with that." (As a real-estate developer, Trump was not exactly known as an aggressive defender of fair-housing rules. In 1973, the federal government sued Trump Management for discriminating against African Americans, and Trump himself was named as a defendant. The suit ended when Trump signed a consent decree.)
The suspension of the Small Area Fair Market Rent program may seem but a detail in the broader scope of the shift from the Obama to the Trump administration, but it is one that could have major, life-altering consequences for millions of people. The program would have changed the way that people can use Housing Choice Vouchers—colloquially called Section 8—in cities across the country. Section 8, which gives vouchers to more than 5 million people in 2.2 million households, works by paying a landlord a set amount of money per month for a recipient's rent. The maximum amount of money provided by the public housing agency is determined by a formula that, using data on a region's apartment rentals, determines the 40th percentile rent in the metropolitan area for apartments of different sizes. This is known as the Fair Market Rent. Voucher-holders contribute 30 percent of their income toward the rent payment, and the housing subsidy pays the rest, up to the Fair Market Rent (though there is some wiggle room). If the rent exceeds that total, a voucher-holder generally has to find a different place to live.
But setting a maximum subsidy for voucher-holders at the 40th percentile makes it difficult for people to rent apartments in high-opportunity areas—the subsidy just doesn't go far enough. Two-thirds of children using vouchers lived in neighborhoods with a poverty rate of 20 percent of higher in 2014; just 11.6 percent lived in a neighborhood where less than 10 percent of people lived in poverty.
The Small Area Fair Market Rent program was an attempt to make these vouchers more flexible, such that people could use them in nicer neighborhoods. The big change that it made was that it would have required public housing authorities in certain metropolitan areas to calculate the 40th percentile of rent by zip code, rather than for the entire metropolitan area. Thus, in high-opportunity areas, the vouchers would have been more valuable, and people could use them to escape the poor neighborhoods that voucher-use has normally been confined to. The program would, at the same time, lower how much a voucher-holder could receive for rent in a high-poverty area, which its designers hoped would cause the program to be cost-neutral.
The idea behind the program, Castro told me, was to give more families using vouchers the opportunity to live in high-opportunity areas. It also sought to make sure that the Section 8 program was not artificially inflating rents in low-opportunity areas where landlords, knowing that voucher holders could pay a certain amount of money, would charge rents that the market otherwise wouldn't support. "In this country of all countries, a person's zip code shouldn't decide their destiny," President Obama said on the 50th anniversary of the War on Poverty. HUD redoubled integration efforts in Obama's second term, requiring cities to show how they were reducing segregation and complying with the 1968 Fair Housing Act.
The Small Area Fair Market Rent program was not without detractors, even among Democrats. New York lawmakers, including Representative Nydia Velasquez, a Democrat, and Senator Chuck Schumer, also a Democrat, protested that the policy would require more renters to either move or pay more money out of pocket, because their vouchers would be worth less money if they stayed in high-poverty neighborhoods. Rick Gentry, the chief executive officer of the San Diego Housing Commission, which administers the Section 8 program for San Diego, one of the 23 metropolitan areas that would have had to adopt the new Small Area Fair Market Rents for the region, told me that "the way HUD rolled it out was bureaucracy at its worst" and that the program amounted to "mandated social engineering." San Diego would have had to manage payment standards in 23 different zip codes, he said, which would have been administratively challenging. Gentry estimated that the program, if administered, would have required 6,500 of his households to pay more in rent or to move, because they lived in areas where their vouchers would have been worth less. San Diego voucher holders should have the choice of being able to move to different neighborhoods, he argued, but not be forced to do so by changing program standards.
Many public-housing authorities were also concerned that the rule would destabilize low-income neighborhoods by encouraging tenants to move out, and by setting payments lower for apartments there. Most housing authorities support the idea of helping people move to high-opportunity areas, but they have not yet found the best way of doing that, Sunia Zaterman, the executive director of the Council of Large Public Housing Authorities, told me. "A one-size-fits-all approach rarely works," she said.
And yet, this wasn't a program that was rushed to implementation or that materialized out of bureaucrats' brains with no testing or little process. HUD had tried out the program in five housing authorities beginning in 2012. A report about that trial found that the program had big benefits. One of the positives: The share of households moving to high-rent zip codes in the test areas increased from 18 percent in 2010 to 28 percent in 2015. Under the program, "the availability of units is much more evenly distributed across different types of neighborhoods, leading to increased availability in high-rent zip codes," the report found. At the same time, there were also drawbacks. Though more apartments became available in high-rent zip codes, fewer were available in low-rent zip codes. Across all the markets tested, there were 3.4 percent fewer units available overall.
Still, some public housing authorities cheered the program. One of the demonstration areas, the Housing Authority of Cook County, in Illinois, told me that it wanted to continue using Small Area Fair Market Rents because without them, "we would not be able to move people into higher opportunity areas." And David Nisivoccia, the president and CEO of the San Antonio Housing Authority, said his agency was all ready to begin using Small Area Fair Market Rents. The housing authority got notice in late 2016 that it would be required to use the new standard, and its staff had prepared accordingly. "Ultimately, any time you give a client more choice about where they can live, that's a good thing," he told me.
From June to July of 2015, and then again from June to August of 2016, the Obama administration conducted two comment periods, during which the concerns of the housing authorities could be heard. Following that process, HUD made modifications to the program, in order to address those concerns. For example, it exempted areas that had low vacancy rates such as New York, where voucher-holders might have had trouble finding apartments in high-rent areas because the market is so competitive. In the end, only 23 metropolitan areas were going to be required to switch to using Small Area Fair Market Rents. HUD also decided it would phase in the decline in voucher amounts in some areas so that the amount of rent a voucher covered didn't drop too abruptly. And, crucially, HUD instituted a changed whereby housing authorities would have been allowed to exempt voucher-holders from a drop in their subsidy if they remained in the unit they currently rent with a voucher.
Castro, the former HUD secretary, told me that, even with the modifications, local housing authorities still resisted the program. "In my experience, those housing authorities are extremely resistant to change," he said. "They will cry foul from the smallest change to the biggest change, and the truth is that housing authorities need to get a lot better about managing their assets, and about making change in positive ways."
Housing advocates are worried that the "delay" in rolling out the program is actually a prelude to it being canceled all together. The idea that all the housing authorities need is more time to implement these changes is far-fetched, said Phil Tegeler, the executive director of the Poverty and Race Research Action Council. Tegeler, who calls the program "one of the three most important civil rights reforms to come out of HUD in the last administration," points out that HUD has long calculated hypothetical Small Area Fair Market Rents. And the agency has been considering this policy for a few years now; it had issued an advanced notice that it was considering changing the rule in June of 2015.
Additionally, Tegeler is particularly concerned that the new administration has suspended a rule that was put into effect following a long legal process that involved many stakeholders. This, he says, is "not respecting the basic rule of law." To write a new rule that reverses this one, for instance, HUD would have to go through the same years-long notice and comment period. Instead, he says, HUD suspended the rule so that it would not have to enforce it, and would not have to go through the process of reversing it. "HUD is basically saying that segregation in the voucher program is acceptable, and slamming the door on thousands of low income families who were finally going to have a chance to choose," he said.
The suspension of Obama-era rules is familiar terrain for the Trump administration. As my colleague David Graham wrote recently, the State Department and Environmental Protection Agency have reversed or suspended dozens of rules, and the Interior Department is considering reversing a rule on public lands. But housing activists say that this rule's suspension is the first big signal of what the new HUD thinks about the Obama administration's efforts to reduce segregation. "There's been a large question mark with this Secretary given comments made prior to his appointment about social engineering and the like," said Marisa Novara, a vice president at the Metropolitan Planning Council, a Chicago nonprofit that is working with local authorities to integrate housing in the suburbs of Chicago. "This kind of a move is definitely in line with a view that would kind of put us back to where we were before we actually started enforcing the Fair Housing Act in 2015."
There are still some cities that will continue to try and move low-income families to high-opportunity neighborhoods. Though HUD suspended the rule in 23 metropolitan areas, a 24th, Dallas, will continue to use Small Area Fair Market Rents because it is required to do so by a 2011 legal settlement. Other areas are experimenting independently of HUD. A program in Baltimore moves people from high-poverty neighborhoods to mixed-income neighborhoods while giving them long-term counseling. Suburbs in the Chicago area pooled their resources to welcome more people who hold Section 8 vouchers into better neighborhoods. But the rule would have required a great deal more metropolitan areas to focus more on providing families with more choices about where they live, which is a key part of helping them become upwardly mobile. And for now, that goal is on hold.