Is Snapchat Doomed?
It was supposed to be the future of social media and video. It's looking like just another Facebook victim.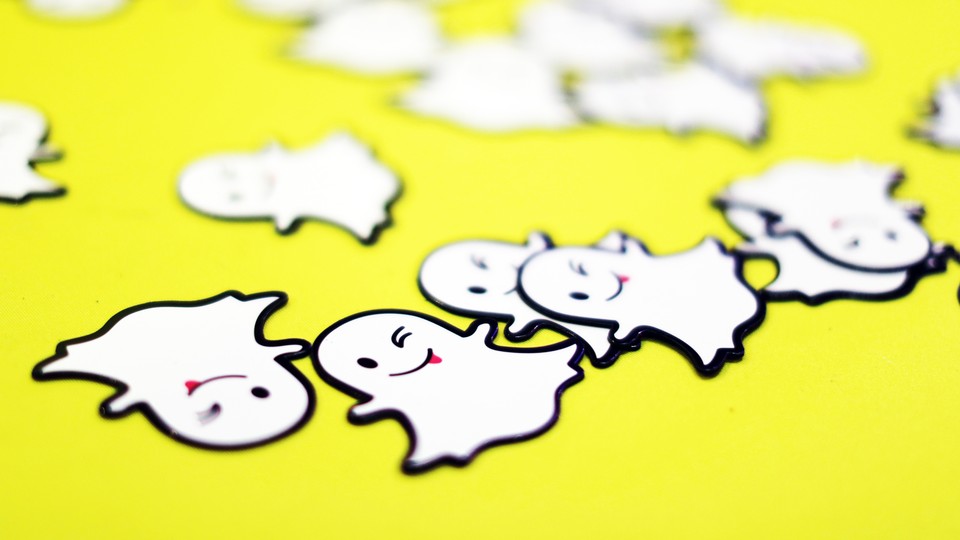 Snap was hailed as the next Facebook. It is starting to look like the next Twitter.
Alright, perhaps that's unfair. But in its latest earnings report, Snap (formerly Snapchat, which remains the name of the company's app) announced some awfully Twitterish news. User growth has declined and quarterly losses tripled, compared to the same period last year. The company is on pace to lose more than $1 billion in 2017 (not counting nearly $2 billion in one-time costs related to its initial public offering). After the announcement, the stock price for Snap slumped more than 10 percent, bringing it down to roughly half its post-IPO high.
What's Snap's problem? Basically, Facebook. One year ago, Instagram, the photo-sharing app owned by Facebook, introduced its own version of Snapchat's "Stories." This feature had been a critical differentiator for Snapchat, allowing its users to make and share mini-movies about their lives, and helped make the app extraordinarily popular. Since Instagram rolled out its near-perfect facsimile, though, Snapchat's growth rate has collapsed.
There are several ways for a public company to assure investors of its value: rising profits or dividends (like Apple), rising cash flow (like Amazon), or so much growth in users that investors assume cash flow and profits are just a few years away. But Snapchat isn't profitable, and its growth in daily users has slowed to just a few million each quarter. (Twitter's monthly user growth, too, has slowed to the single-digit millions.)
There is a joke in Silicon Valley that Snap is Facebook's product lead. That is, Facebook doesn't have to think of new ideas anymore—it just has to mimic new Snapchat features and distribute them to its larger user base.
This joke is simultaneously a dig at Facebook (which has, by the quip's logic, outsourced its creativity) and Snap (which is, by the quip's logic, a product team that has no idea how to merchandise its ingenuity). But it's also a genuine compliment of Snap, which, unlike Twitter, is a prodigious flood of new products and features. What's more, Snap is poised to capture some revenue that will inevitably flow from pay-TV subscriptions, which are declining fastest among Snap's young user base.
Snap remains a social-media behemoth that's enviably positioned to profit from the future of video entertainment. All it has to do is convert popularity and potential to profit in the shadow of one of the largest and best-run companies in the world, one that also seems determined to destroy it.