The Uber Pattern Continues With a Sexist Comment at a Board Meeting
Less than 24 hours after unveiling policies meant to combat sexism, David Bonderman resigns over remarks about women.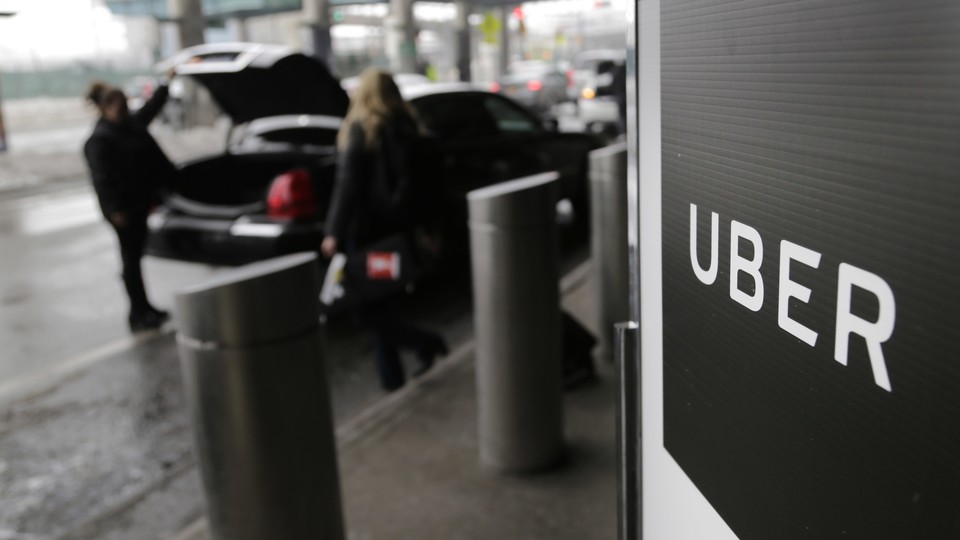 It didn't take long for Uber to jeopardize whatever goodwill the company had earned by announcing a series of new initiatives aimed at increasing the hiring and retention of women and minorities. On Tuesday afternoon, the company published a series of initiatives it would be implementing to make the company's culture more welcoming. By early Tuesday evening, audio had leaked of a board member, David Bonderman, making a sexist remark. By Tuesday night, Bonderman had submitted his resignation from the board.
The exchange in question took place at a meeting to discuss the new policies and the absence of the company's embattled CEO, Travis Kalanick. According to a recording obtained by Yahoo, Arianna Huffington, a board member, says, "There's a lot of data that shows when there's one woman on the board, it's much more likely that there will be a second woman on the board." Bonderman replies, "Actually what it shows is it's much likely to be more talking," to which Huffington says, "Oh come on, David."
Bonderman's statement wasn't just in poor taste, it was also wrong, according to research on gender dynamics during business meetings. As The New York Times reports:
Tali Mendelberg, professor of politics at Princeton University, and Christopher Karpowitz, an associate professor of political science at Brigham Young University, conducted a study in 2012 concluding that men talked far more than women did at meetings. The professors convened 94 groups of five people and varied the number of men and women in the groups. Their study is in line with multiple others drawing similar conclusions — men talk more than women, and men interrupt more than women.
In a statement, Bonderman, who is a partner in the private equity firm, TPG, an investor in Uber, wrote that his comments "came across in a way that was the opposite of what I intended, but I understand the destructive effect it had, and I take full responsibility for that."
The events of Tuesday cap another iteration of what is now a very familiar pattern for the company: There was a revelation of problematic behavior or actions, an apology and a pledge to change, and then a revelation of new problematic behavior or actions. Uber has been in a seemingly never-ending public-relations spiral that started with a bombshell blog post by a former employee, Susan Fowler, alleging that she faced overwhelming sexism at the company. In response, Uber hired the former attorney general Eric Holder and his law firm to investigate the company and submit what has been called the Holder report, which would tell it how to fix things. But as Holder and his team were doing their investigation, a series of other troubling revelations came to light, including footage of Kalanick berating an Uber driver (for which he later apologized in a memo), and questionable business practices such as a program known as Greyball, which some said made it possible to discriminate against riders.
Given Uber's history, Bonderman's comments are not especially surprising, but their timing and delivery are especially cringeworthy: A powerful male board member makes an offensive comment about women in response to a female board member speaking at a meeting meant to introduce policies to address allegations of sexism. What makes matters worse is that Uber framed the release of the Holder report as a turning point for the company. But now, even with Bonderman's resignation, the narrative for Uber is once again of a company whose culture is hostile to many of the goals the company espouses.