Becoming the Mentor You Wish You'd Had
As the first openly trans man to compete for the U.S. national team, Chris Mosier is trying to provide support to up-and-coming LGBTQ athletes.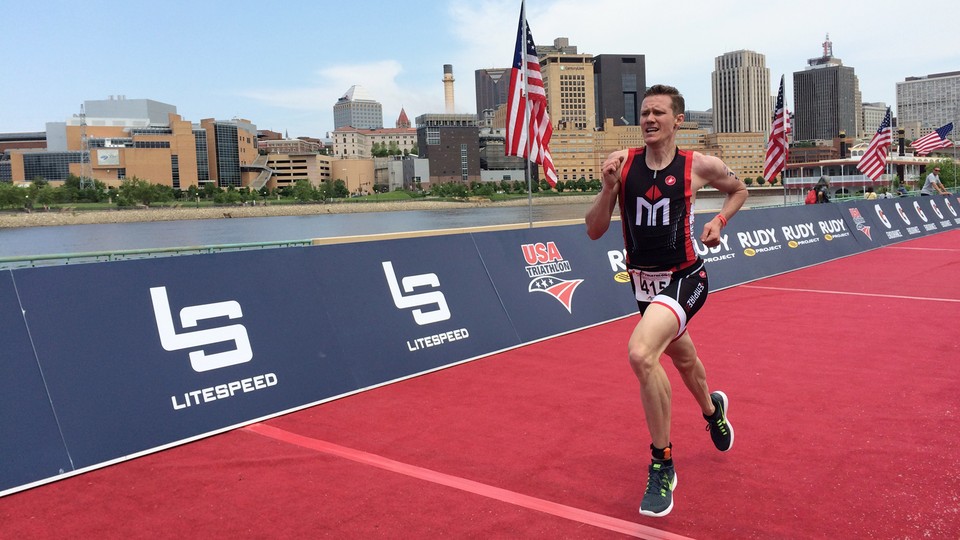 In 2016, Chris Mosier became the first openly transgender man to compete for the U.S. national team when he raced in the Duathlon World Championships. That same year, Mosier became the first transgender athlete to be featured in the ESPN Magazine Body Issue and the first transgender athlete to appear in a Nike advertisement. Being the first to accomplish something often means that there's no one who has been in precisely the same situation. And for Mosier, that's meant that mentorship and guidance that can directly speak to his experience has been elusive.
One in three LGBTQ young people say that they don't have any adults they can talk to if they have a personal problem, according the Human Rights Campaign's survey on growing up LGBTQ in America. And 40 percent of LGBTQ young people feel like the communities they live in are not accepting of people like them. So it's unsurprising that a mentorship gap exists for trans people and across the LGBTQ community. Now, through his outreach and visibility on social media, and through his work as vice president of You Can Play, an organization dedicated to promoting safety and inclusion for LGBTQ people in sports, Mosier is working to make a difference.
For The Atlantic's series on mentorship, "On The Shoulders Of Giants," I spoke with Mosier about looking for mentorship and what it means to provide the guidance you wished you'd had. The conversation that follows has been edited for length and clarity.
---
B.R.J. O'Donnell: The duathlon is a unique choice. How did it become your sport?
Chris Mosier: I started off as a runner, when I got to the marathon, I thought "What's next? I'll buy a bike and I'll teach myself how to swim, and become a triathlete." I did my first race, and I won my category.
Because I am self-taught, I'm not a great swimmer. Swimming was the hardest thing for me to navigate because I'm a trans person. Through my earlier part of transition, I had a lot of discomfort going to a pool and having to wear a women's swimsuit, and then when I had top surgery, I was nervous about people seeing my scars and questioning me. Pools in New York City, the ones that I was going to, you had to access them through a locker room. I didn't feel safe enough to navigate the men's room, but definitely would have been kicked out of the women's room, and so during that time, I really focused on running and biking, as opposed to swimming. And moving into duathlon was just the evolution of that.
O'Donnell: How important is visibility for trans people?
Mosier: When I was transitioning in New York City, I didn't know any trans people in real life. In New York City! So think about the experience of someone in Omaha, Nebraska, or Tempe, Arizona. What is the experience of people who are outside of the cities where we know our LGBTQ communities are thriving?
I think there is such great value in seeing yourself or hearing yourself and your identity reflected in conversations, and while that's not specifically mentorship, it opens up the door to mentorship.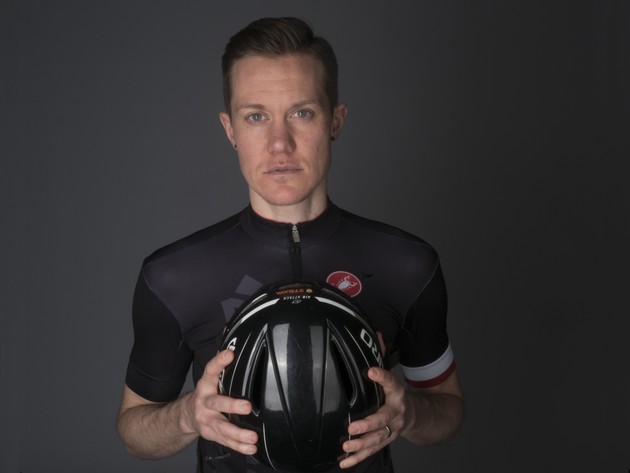 O'Donnell: Did you ever find a mentor who was particularly helpful when it came to guidance?
Mosier: I didn't really feel like I had mentors when I was growing up, much in the way that I didn't have role models who reflected my identity or pieces of my identity. Before I became a full-time athletics advocate, I was working at a college. And I became very aware that many of my colleagues, if not most of my colleagues, would frequently reference their mentors. I felt very left out of that, because I didn't ever feel like I had a mentor in the workplace, or in sports.
And after I had come out, I found myself asking people, "How do I get a mentor?" I actually did find someone. This person was one of my cycling friends, so there was this athletic tie-in, but they were also an executive at a large company that had done a lot of media work.  I really wanted mentorship in terms of working with media, navigating storytelling and being a public figure. But he was really reluctant to do it. He didn't understand how we would be connected besides our cycling background. I ended up never having a mentor.
O'Donnell: How do those experiences of exclusion inform the kind of mentorship that you look to provide for others now?
Mosier: Given my past experience with both mentorship and role models, and also understanding the importance of visibility, I think it's really important for me to stay connected to the community that I'm representing. So when I do get contacted by LGBTQ people, or specifically trans or nonbinary people who reach out with questions or just to say "hi," I make an effort to contact them back, and just have that moment with them. I think that's really meaningful for people. It helps to generate confidence and strength and a feeling of connectedness that they may not have had before.
O'Donnell: How do you balance the demands of being such a visible role model in a community where there aren't many, with taking time for yourself?
Mosier: I don't have to engage with everyone all the time. Sometimes I feel the responsibility, as a role model, as a mentor, to do that, but I'm of no service to anyone else if I'm not in good condition myself. When I'm talking to people, I often tell them that.