The Apple Pickers of the Yakima Valley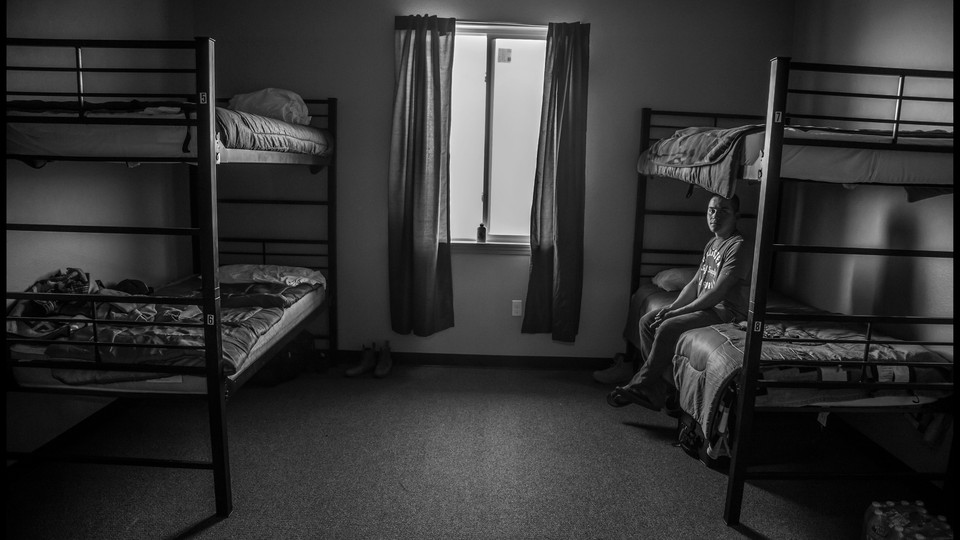 Even after having worked as a farmworker for a few years, Eva Chavez still had trouble coping with how exhausted she was after a day of picking apples. "I'd barely make it home because I was so tired," she remembers. "I'd just park the car outside my house and sleep in the car. I didn't even want to go inside."
She saw her fellow farmworkers get similarly worn down. She said she worried when she saw someone in charge of a job distribute pain pills and Coca-Cola. Some of her friends drank cans of Red Bull or Monster Energy so often that if they stopped, they got sleepy and lost their motivation to work. "We put our lives out there in the fields for a job that will never give our health back," says Chavez. Another farmworker I talked to, who once picked tobacco on a farm in Kentucky, said that the exposure to the nicotine in the leaves left him with a sensation "like a hangover multiplied by 10."
For decades, farmworkers living in Washington like Chavez have been an integral part of the state's fruit production, which includes apples, apricots, and berries. Once she gained experience, Chavez could pick as many as 10 4x4x3-foot bins of apples a day. The prevailing pay for picking a bin, according to Washington's Employment Security Department, ranges from $20 to $28, depending on the variety of apple. Although this price rate is higher than when Chavez started more than a decade ago, the state reports that the average farmworker earned just under $25,000 in 2015. That's usually only enough to rent a trailer or a run-down home.
Many farmworkers try to save up as much as they can to support their families back in Mexico. There, pay for a day's work on a farm might yield 110 pesos, or about $6; the average hourly wage for apple pickers in Washington's Yakima County, the county that produces the most apples in the U.S., is $13.46.
However, the immigrant farmworkers who have lived in Washington for years are no longer sure to get the work that has historically sustained rural communities such as Wapato, Yakima, and Royal City. Growers are increasingly recruiting Mexican workers to come to the U.S. on H-2A visas, which let them work on contract for a few months, but only for the employer that sponsored them. If they are laid off (for protesting working conditions, for instance), they lose their visa and must leave the country. The H-2A is an arrangement that growers say they prefer because it gives them a steadier supply of labor. In 2006, Washington growers brought in 814 workers on H-2A visas, mostly to pick apples. Last year they brought in 13,641—about a quarter of the state's farm labor force that year.
At recruiters' instructions, contract workers assemble by the hundreds in centrally-located cities in Mexico, and board company buses heading north. Once they arrive in Washington, many live four to a room, with bunk beds, in the prefab barracks that growers have built. Some are arranged around soccer fields, and most are built in the countryside, in the orchards themselves, among blossoming apple trees. The workers come up on buses and don't have cars of their own, so if they want to go into town, they depend on the grower to provide transportation.
Men, women, and families are well represented among the population of resident farmworkers in Washington. The H-2A contratados, though, are almost all men. Their growing number is making the workforce more male in an industry in which sexual harassment is all too common. Chavez mentions hearing of cases in which men higher up on a job were charged with rape, and says she was careful not to wear tight pants or blouses. "Women wear loose clothes and cover their faces," she says. "They don't want to show anything so they won't be seen as objects." When she worked in the fields, Chavez could never say openly that she is gay. "It's not that I don't want to talk about my sexuality," she explains, "but sometimes people are just so closed-minded that they cannot understand. Sometimes there are even men who have this devil's thinking, that, 'Oh, you're gay—I'm gonna make you a woman.'"
For the H-2A farmworkers, some of the deepest pain doesn't come from the physical work, but the loneliness of being away from home. In the evening, groups of men walk around the grassy space between the barracks, or sit with their backs against the buildings' walls, talking on their cellphones to their families back home. "I miss my wife," says Sergio Alberto Ponce, an H-2A visa holder who lives in a workers' camp near Royal City. "I've never been apart from her before. We still sleep in each other's arms. But here I call her every day. She'll send me a text, and then I'll call her the next chance I get—in a break at work, or at lunch."
Scenes from the daily lives of farmworkers in central Washington are depicted in the images below, which were taken in the spring and summer of 2016 and the spring of 2017.
---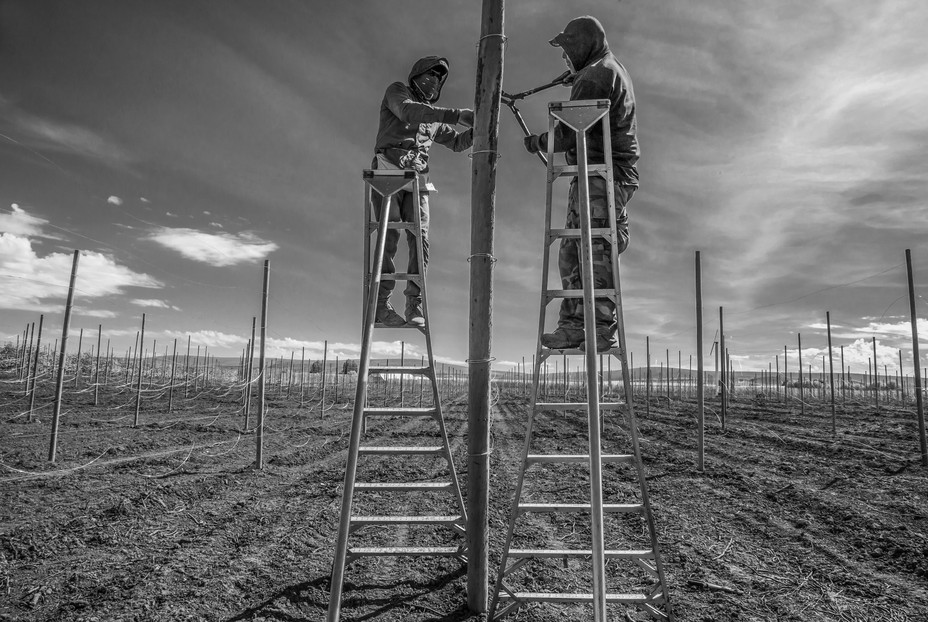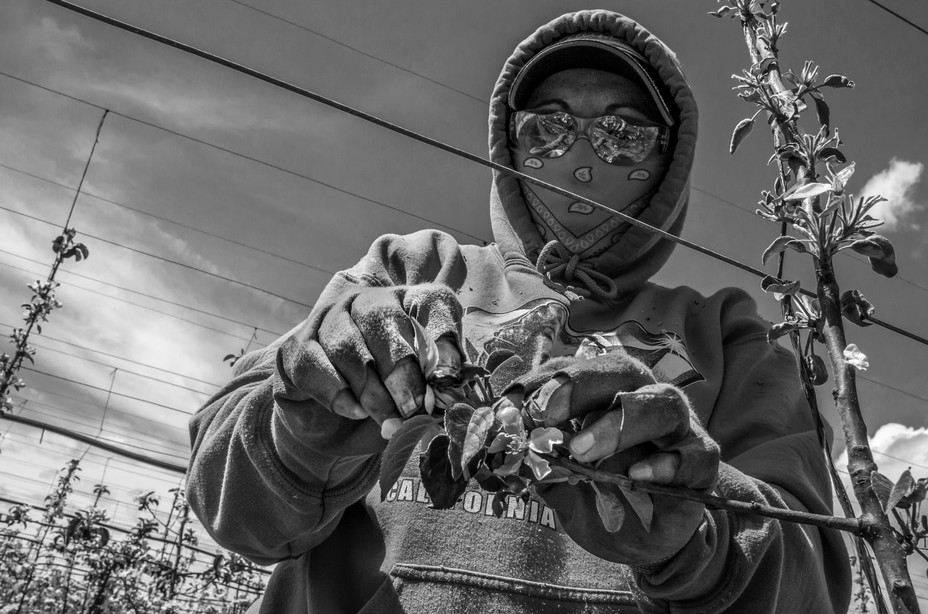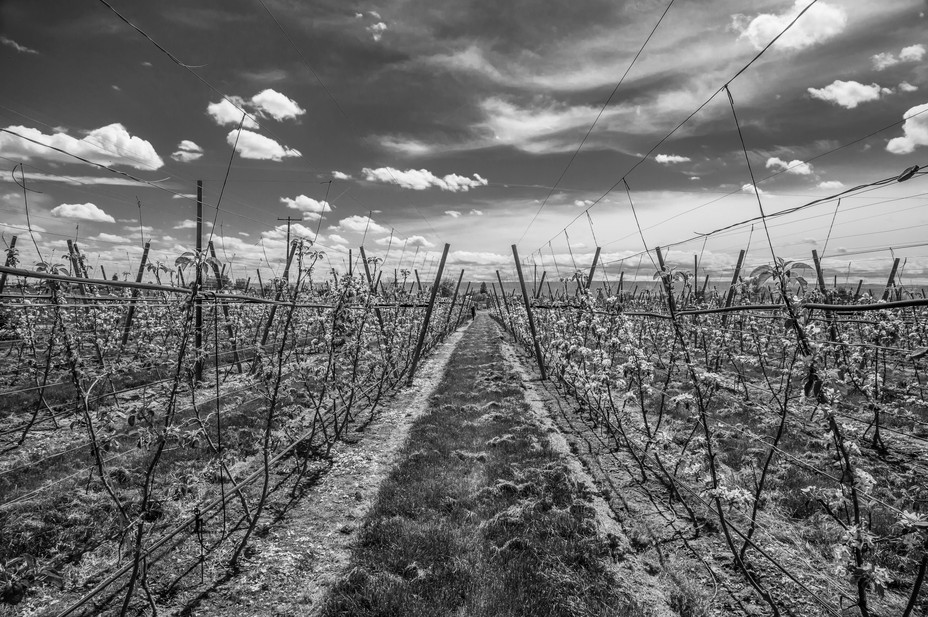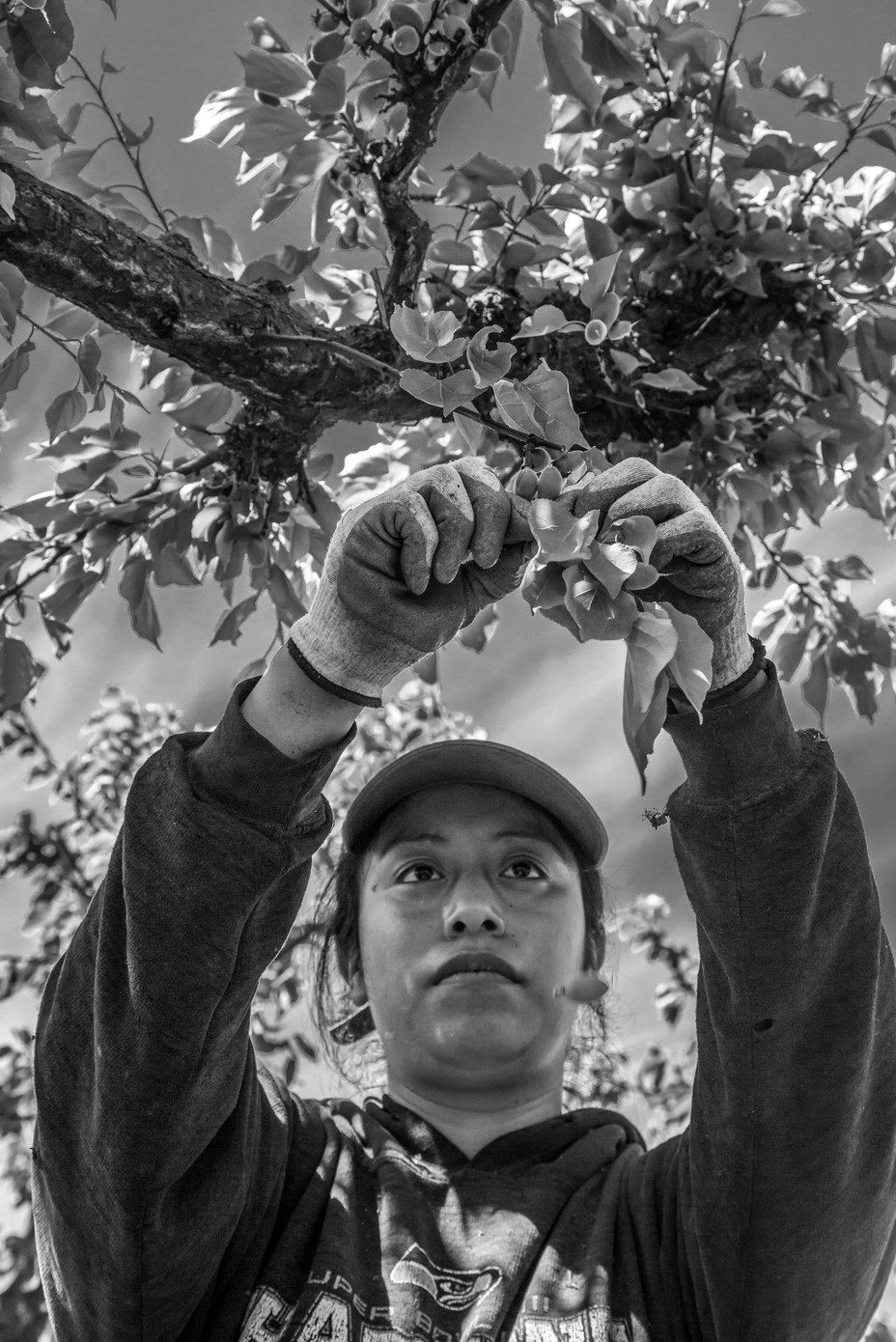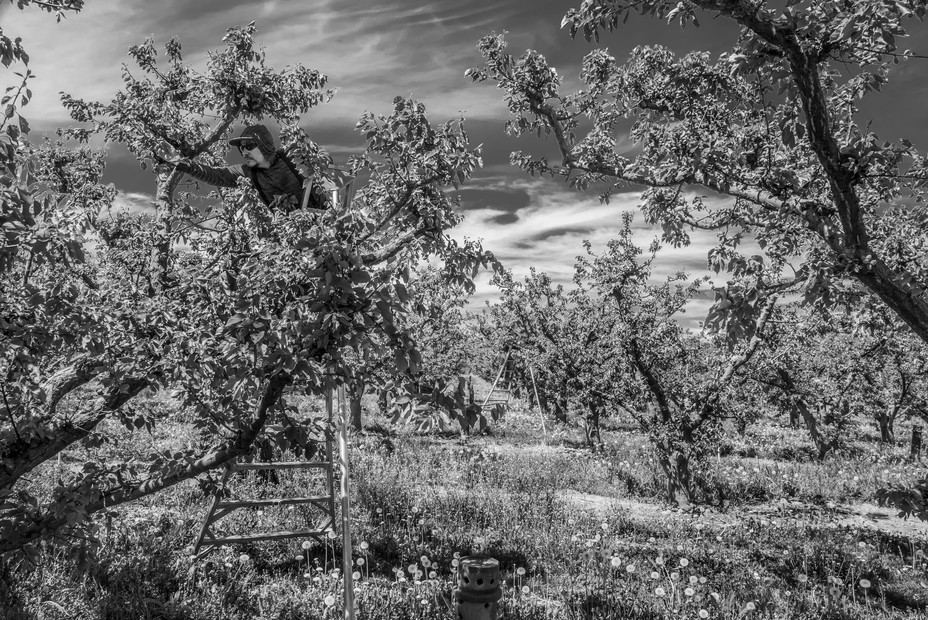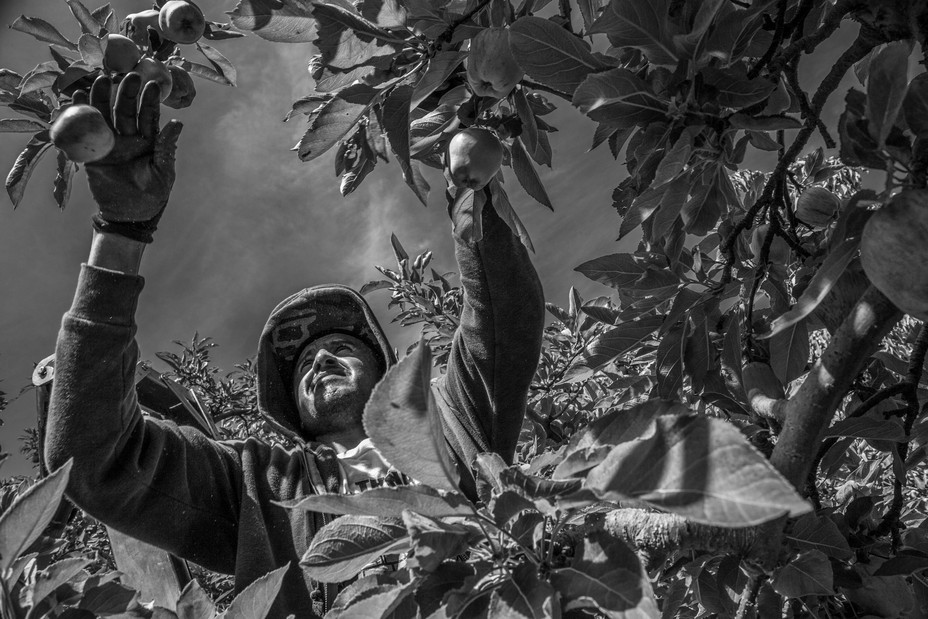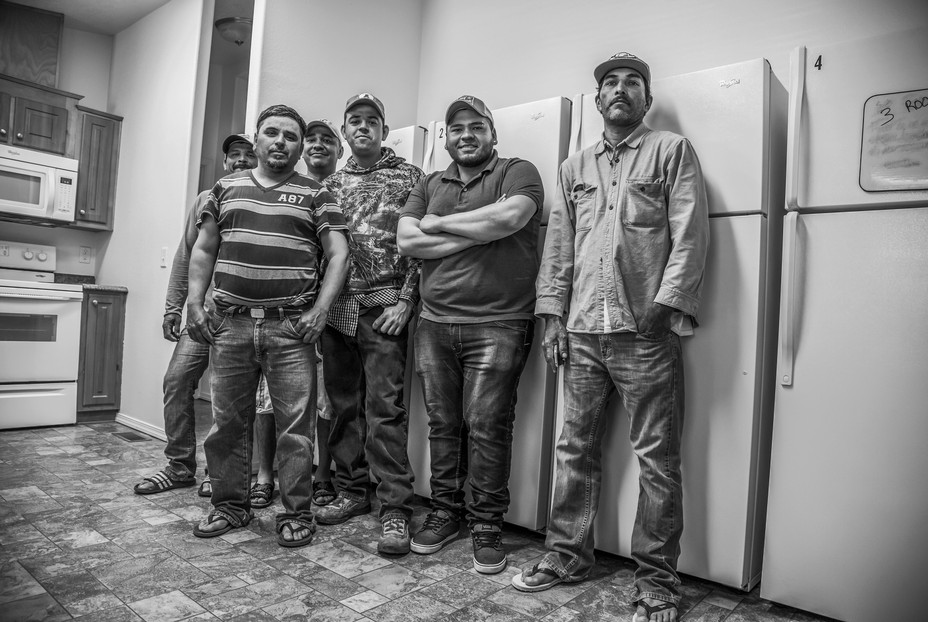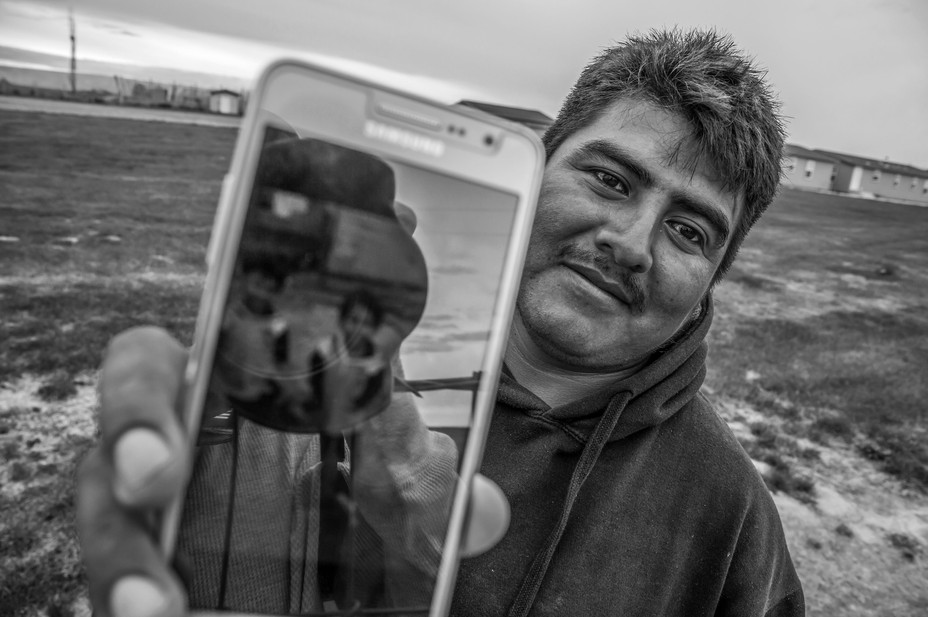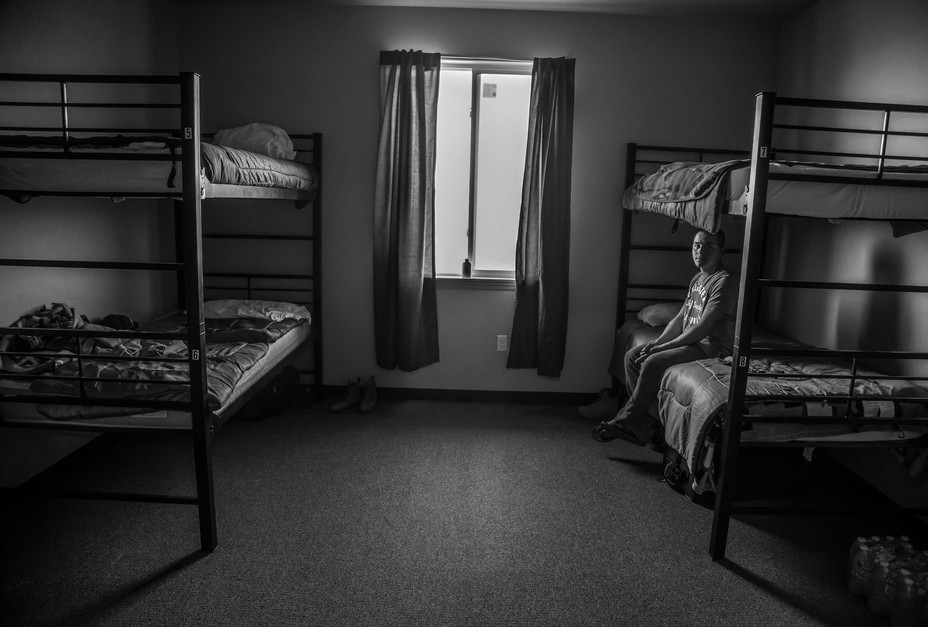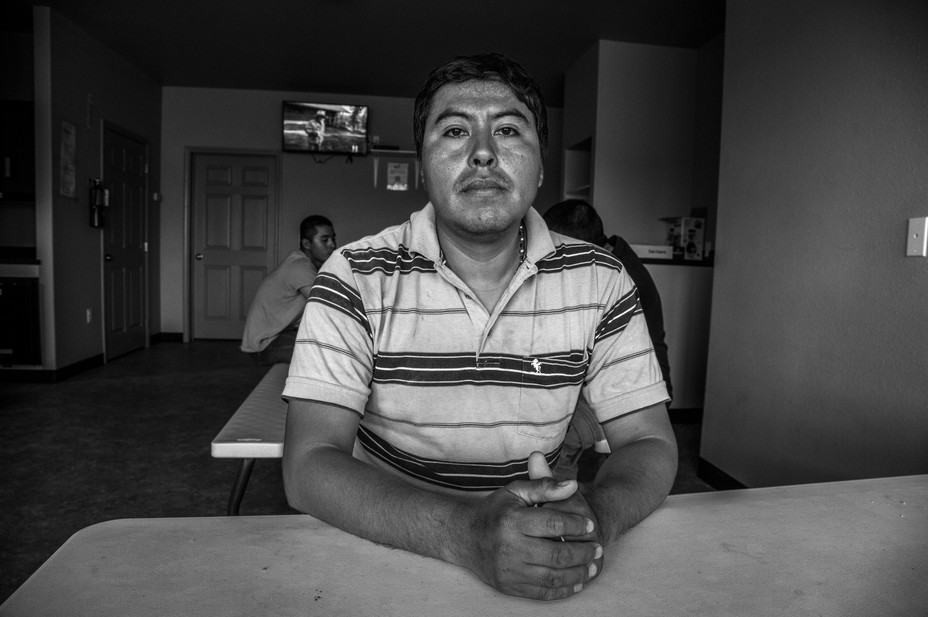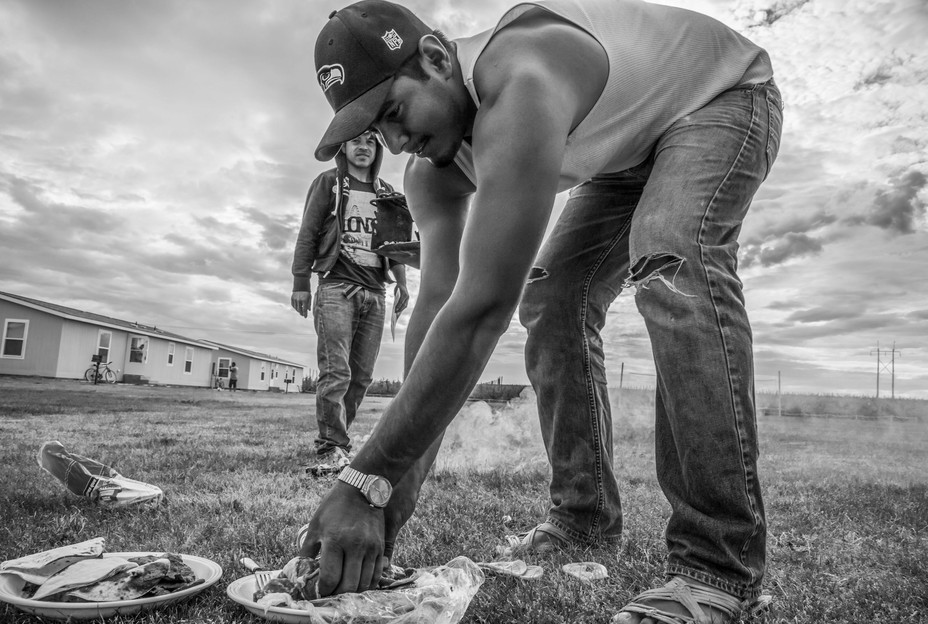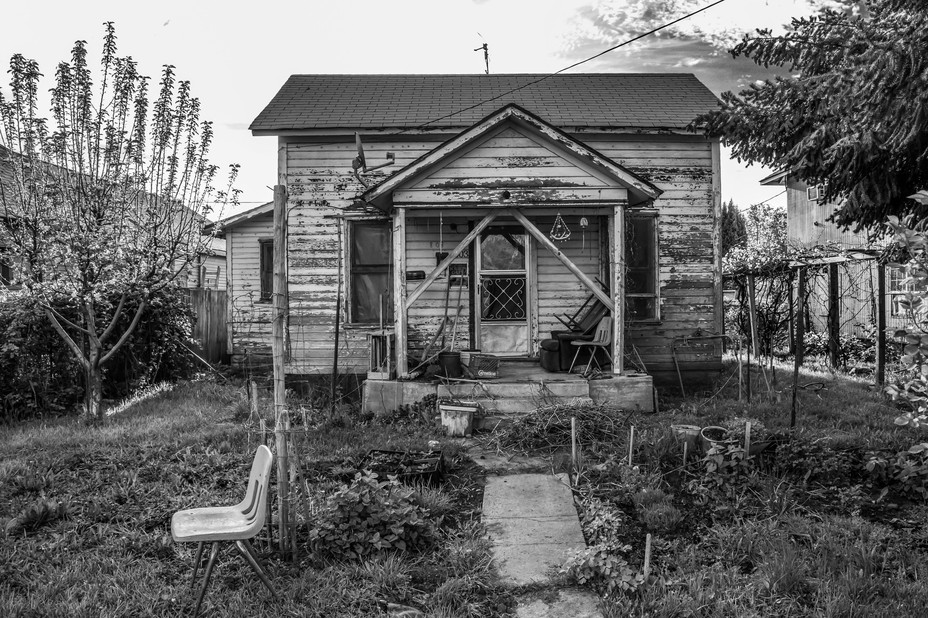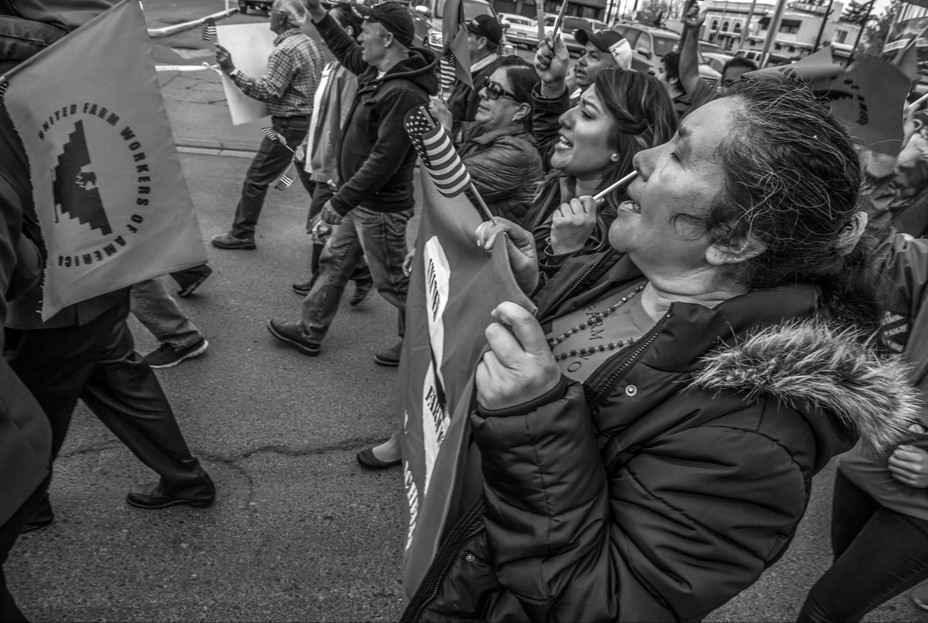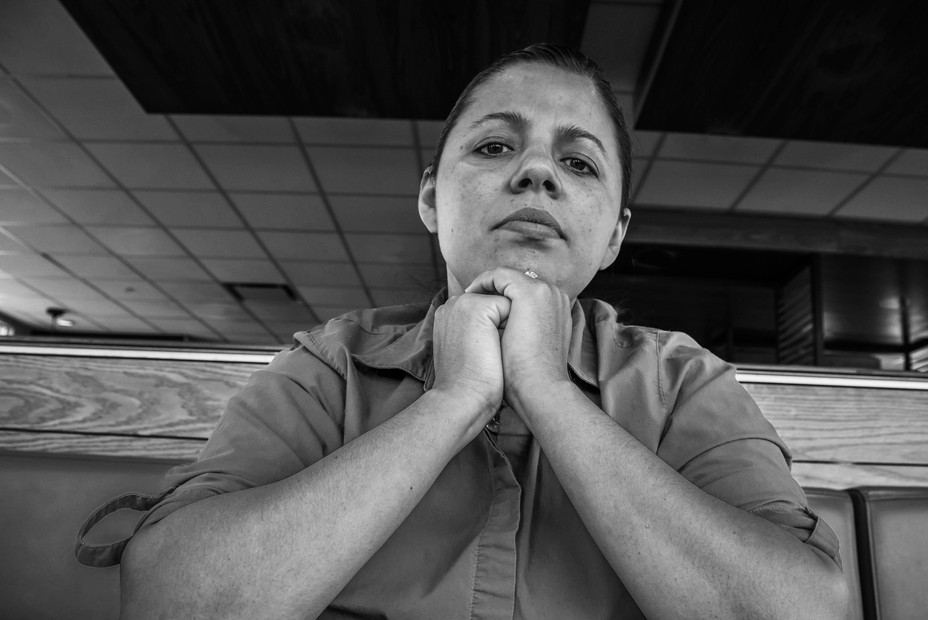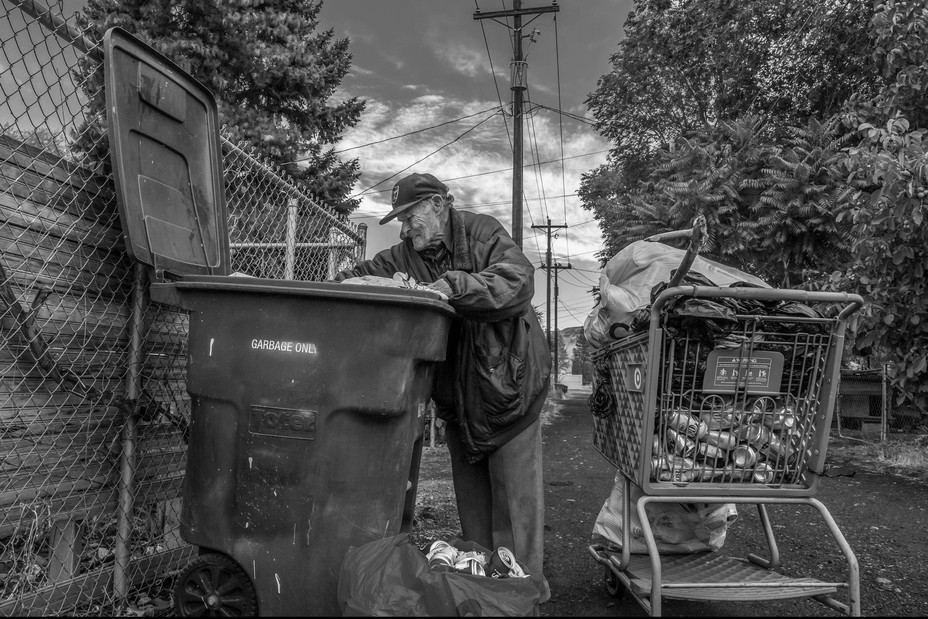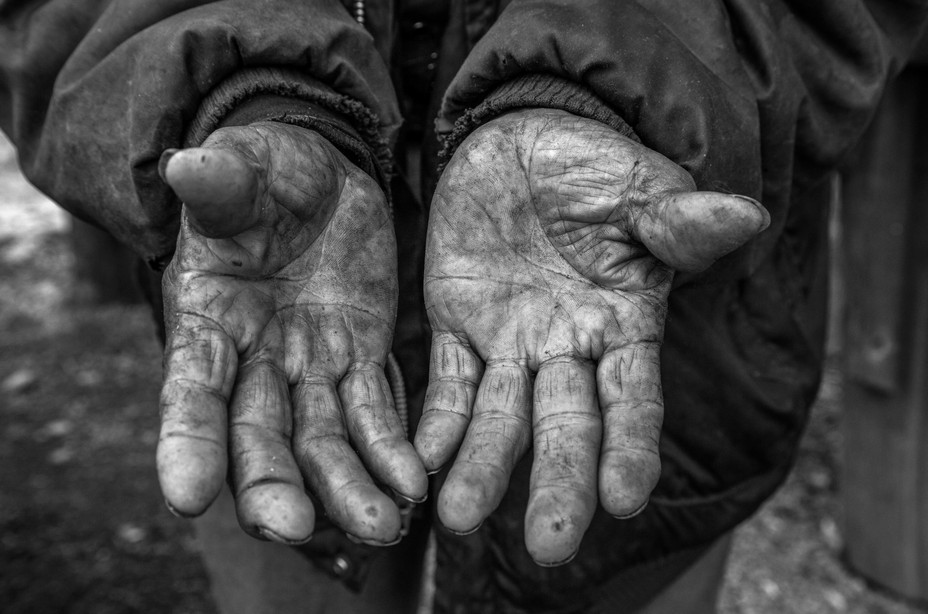 ---
This story was produced with support from the Economic Hardship Reporting Project.