Donald Trump Is Helping the Very Media Organizations He Despises
How the president's war on the press has benefited some of the nation's biggest news outlets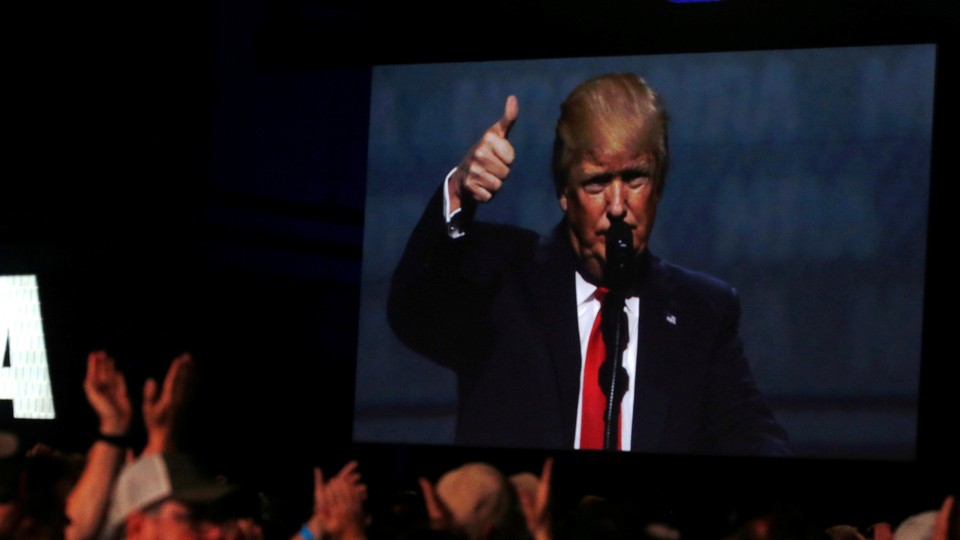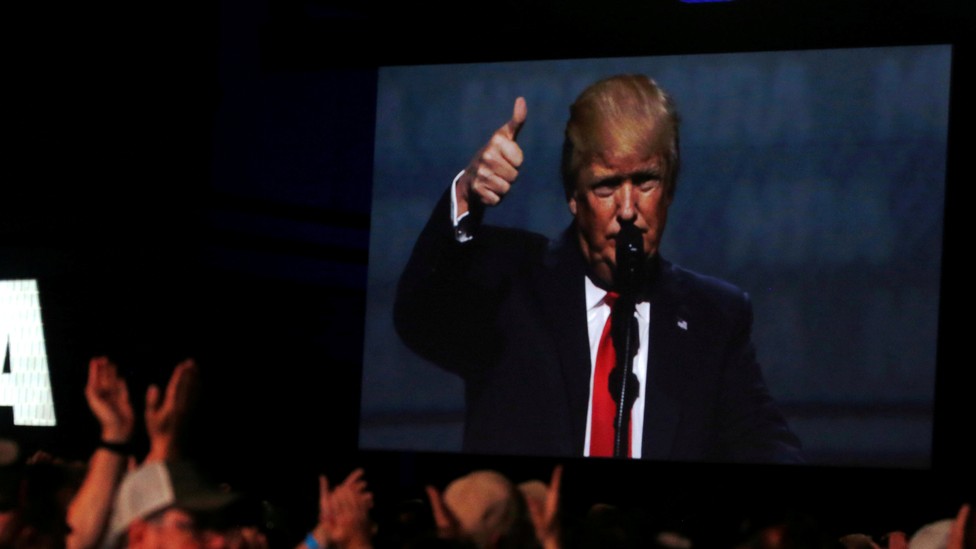 Throughout the 2016 campaign, Donald Trump crisscrossed the country promising to do the impossible: to rescue businesses in the crosshairs of complex economic changes and restore a sense of glory to firms in industries torn asunder by the forces of modern capitalism.
And he did it. Not for miners, though—for the media. And, quite often, for the media companies he criticized the most.
Pay TV is in structural decline, as younger viewers cut the cord or never subscribe in the first place. But the three major cable-news networks have each set viewership records in the first 100 days of Trump's presidency. Fox News had the best quarter in cable news history. MSNBC grew more than 50 percent in both daytime and primetime. CNN also saw double-digit growth over its sensational 2016 ratings. Feeding off the fumes of Trump's whirling-dervish presidency, the networks seem to be growing at the expense of practically everything else on television.
Similarly, national newspapers have suffered a decade-long evaporation of advertising. But on Tuesday, The New York Times announced record growth in digital subscriptions, which have more than doubled since early 2016. Subscriptions to other publications, such as The Boston Globe, The Washington Post, the Financial Times, and the New Yorker, have all grown, after years of stagnation or decline. The presence of Trump has not nearly been enough to cancel out the decline of advertising, but fear of the president has provided a tailwind in the storm.
On one level, Trump and some of his advisers blatantly antagonize the press, more so than any administration since Nixon or earlier. He has called the media "FAKE NEWS" and "the enemy," while Steve Bannon, his chief strategist, called the press "the opposition party," language that is unprecedented from a modern administration. But on another level, Trump is great business for the news organizations he attacks, and his "war" against critical news outlets often reveals itself to be something more like a solicitation of approval.
Indeed, Trump is as critical of large media organizations as he is dependent on them. He calls the Times and the Post fake news, but when his health-care bill failed last month, two of his first calls went to Maggie Haberman and Robert Costa—correspondents for the the Times and Post, respectively. His administration initially seemed intent on denying access to traditional news outlets, as when Press Secretary Sean Spicer initially ignored front-row reporters to elevate fringe networks and sites that were more favorable to the president's message. But journalists have had wide access to Trump's White House, thanks to a steady flow of leaks to major news organizations. Nothing summed up this surreality quiet so aptly as when the White House gathered Trump staffers to renovate the pro-Trump messaging strategy and six of them immediately leaked the subject of the meeting and the game plan to Politico. On television, the White House is at war with reporters. But off television, those same reporters essentially serve as a 24-hour anxiety-treatment hotline for a beleaguered White House staff.
The financial success of the country's largest news organizations is, by and large, a good thing. Failing national newspapers and shrinking reporting staffs at news networks weaken coverage and diminish public accountability. Indeed, Donald Trump's war on the media has not been similarly profitable for the many regional papers that were gutted in the last decade with the demise of classifieds and other advertising. But even the Trump stimulus in national news is a tenuous, and even troubling, trend for several reasons.
First, the press has figured out how to profit from Trump's presidency faster than it's learned how to properly cover it. As the journalism professor and media analyst Jay Rosen has written, the normal descriptors of presidential politics fail to do justice to a leader who is fundamentally abnormal—he is a fount of public falsehoods and his ideology is not a fixed vision but rather a kaleidoscope of self-scrambling particles. The debates within the Wall Street Journal and other news outlets over using the word "lie"—a word that implies an intent to deceive rather than mere ignorance—highlight the fact that many editors and reporters are uncomfortable using explicit language to describe a president whose relationship with the truth is, at best, estranged.
Second, the environment of fear, anxiety, and anticipation that many news outlets are currently benefiting from may not last. Cable-news audiences are still high above their 2016 and 2015 levels, but in the last month, they've slipped at all three major networks beneath their first-quarter numbers, as fear of Trump yielded to a surprisingly uneventful legislative schedule. Although cable-news networks seem ascendant, it's conceivable that, in a few years, the first 100 days of Trump will be seen as a high-water mark for their ratings.
The Trump bump revealed an unfortunate mechanism of media economics, which is that it is highly profitable for media companies to merchandise anxiety, just as Trump considers it profitable to hold up the press as a permanent enemy of his administration and supporters. On the one hand, this is not an inappropriate media response to Trump, who truly represents a unique threat to the climate, minorities, the poor, and possibly others, including the press. But news has become a market where network ratings and digital subscriptions are a kind of anti-approval rating, a measure of public anxiety about the national government. Trump needs the press—to feed his ego, to rile up his supporters, to serve as a barometer of his status, and to structure his understanding of the world. The record-breaking numbers across news organizations suggests that they, too, thrive from the fumes of anxiety that billow from the White House. For now, this is for many media companies a weirdly profitable arrangement. Beneath the rhetoric about enemies, there is an alarming amount of mutual dependency.