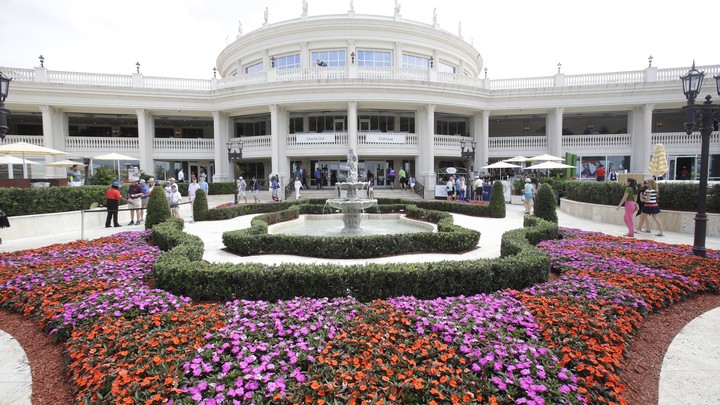 President Donald Trump, as is frequently noted, is quite the tweeter. Some of his tweets are merely cause for another round of mocking his poor grammar; others kick off outright national scandals. Whatever it is, the internet is sure to react.
But there is one corner of the internet that is seemingly unaware of the president altogether, and that corner is, ironically, the Twitter accounts for the president's brand. We have compiled a list of every Trump-affiliated company with a Twitter account—34 in total, including Ivanka's brand and Eric's now-defunct foundation; Trump himself follows nine of them—to see what was going on there. The answer, it turns out, is that the social-media accounts of the president's businesses are as boring as his own is outrageous. The list is embedded below, or available at the link here.
A Twitter List by TheAtlBusiness
The sheer banality of Trump's business's Twitter feeds is in itself an interesting aberration. Their social-media accounts seem to exist in a universe entirely different from the one in which the company's owner and former leader has become the nominal leader of the free world; the list would hardly differ, it would seem, if Hillary Clinton had won in November instead. The accounts rarely actually invoke their famous namesake except in their handles—although, as has often been noted, just sharing the name may be more than enough to provide the companies with a major boost. Still, amid story after story of how Trump seems to be using the presidency to advance his brand, the one place that would seem a natural confluence of the two is instead remarkably free of any reference to the political reality it now occupies.
We want to hear what you think about this article. Submit a letter to the editor or write to letters@theatlantic.com.