Amazon Will Refund $70 Million Worth of App Purchases Made by Kids
The money will go back into the pockets of parents, who didn't consent to buying coins, stars, and other virtual perks.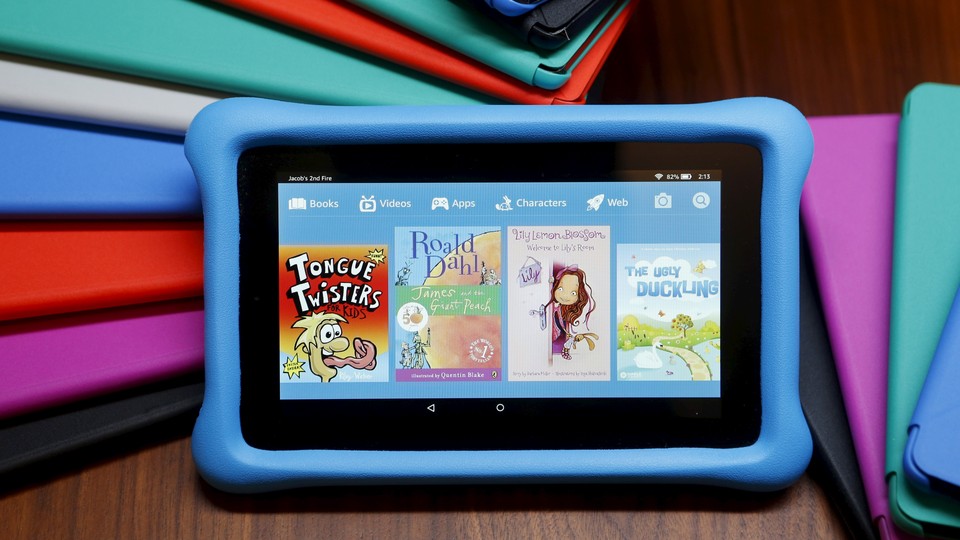 Last year, Amazon was found guilty of illegally billing some of its customers. Specifically, the issue was that many parents had been charged for purchases made, without their consent, by their children. This week, the company has agreed to end its efforts to appeal that ruling and give those parents their money back. The amount—more than $70 million—covers in-app purchases made by kids between November 2011 and May 2016.
A federal judge found Amazon guilty of failing to warn customers that in-app charges could arise after an initial free download of a game. Similar actions against Google and Apple in recent years also resulted in large refunds—$19 million and $32 million respectively.*
The FTC's original complaint, which was filed in 2014, alleged that Amazon's apps geared toward children gave kids unlimited access to their parents' credit cards: "Amazon's setup allowed children playing these kids' games to spend unlimited amounts of money to pay for virtual items within the apps such as 'coins,' 'stars,' and 'acorns' without parental involvement," the agency wrote. Initially, no passwords were required for children to charge their parents' credit cards to buy extras while playing games. But even when Amazon updated its system to require a password for such charges, there was still a window of time (up to an hour long) after the password had been entered when a child could buy something without their parent's knowledge.
Central to the FTC's charge was that Amazon benefits from these purchases, and thus might not be motivated to prohibit them. The original FTC filing notes that the company keeps 30 percent of all in-app charges, and unlike sales of physical goods on Amazon, in-app purchases are non-refundable, leaving parents with no recourse to correct children's unsupervised choices.
According to the FTC, the refund process will be announced by Amazon and begin soon, but unauthorized charges will likely remain a problem in the world of apps. More and more parents are using phones and tablets to entertain their children, creating more opportunities for lucrative unsupervised spending. What's more, in-app purchases are the main revenue stream for many mobile-game companies, since customers are actually more willing to spend on in-app purchases than on apps themselves. In 2016, in-app purchases made by both adults and children are estimated to have amounted to over $36 billion.
Thomas Pahl, the acting director of the FTC's Bureau of Consumer Protection, said in a press release that "This case demonstrates what should be a bedrock principle for all companies—you must get customers' consent before you charge them." That's very polite. Another way to put it, in language that even kids can understand: If you trick someone into giving you something that isn't theirs to give, you'll probably have to give it back.
---
* This article originally misstated the amounts Google and Apple agreed to refund to customers in unauthorized in-app charges. We regret the error.