The Downsides of 'Efficiency'
Company mergers led to plant closures in this small town, illustrating how what's good for consumers can often be bad for communities.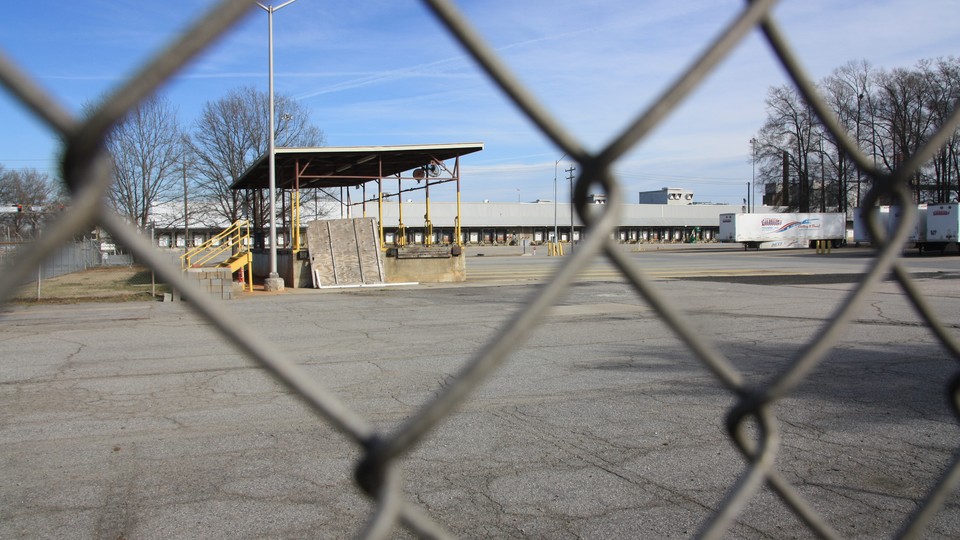 Updated on March 2, 2017, at 9:49 a.m. E.T.
EDEN, North Carolina—There aren't many job opportunities in this small town set in a rural pocket in the northern part of the state.
But for decades, the MillerCoors brewery provided well-paying, union jobs for people like Steve Money, 50, who worked at the plant for 22 years handling industrial refrigeration. He made about $32 an hour, and the plant prospered too. The plant was named MillerCoors' Brewery of the Year multiple years in a row, producing around 7.1 million barrels of beer a year.
In September 2015, though, MillerCoors announced it would close the brewery over the course of the next year and lay off the 500 or so people who worked there. The reason, a news release said, was that the company wanted to "streamline operations for greater efficiency." A few days later, Anheuser-Busch InBev announced it had approached SABMiller, which owned the MillerCoors brewery, with a takeover offer that would combine the world's two biggest brewers. The deal closed in October. Mark Hunter, the president and CEO of Molson Coors, which owns MillerCoors, said this would make the company a more "efficient" brewer. When it reported its quarterly earnings on Thursday morning, Anheuser-Busch InBev said that savings from the merger would likely reach $2.8 billion.
Then, in December 2016, the community and Rockingham County around it received another blow. Ball Corporation, which had made the cans and packaging for MillerCoors and other beverage companies, said it would close its packaging plant in nearby Reidsville in mid-2017. The Ball cannery was closing, the company said, because Ball had added seven plants when it had acquired the company Rexam in 2016—a deal Ball said at the time would create "process and efficiency savings." After the acquisition, Ball no longer needed the Reidsville plant. Efficiency had struck once again.
America is experiencing a mergers-and-acquisition boom. 2015 set the record for the most mergers in a year, and October 2016 set the record for the most mergers in a month. Two-thirds of all corporate sectors in the U.S. became more concentrated between 1997 and 2012, according to The Economist. The country has seen $10 trillion worth of merger activity since 2008.
There are positives to this change: Mergers can make companies more productive and more able to handle competition; they can create lower prices for consumers. But mergers also create redundancies—businesses don't need two divisions of accountants, or two canneries that are in the same geographic area, for example. To eliminate those redundancies, businesses often cut jobs after mergers. And those job losses often fall the hardest on small communities like this one, where people have fewer other employment options.
Antitrust law seeks to limit the downsides of monopolies, but it focuses on the effects on consumers, not workers. Regulators look at whether a merger lessens competition, which could increase costs, reduce quality, and decrease consumers' ability to choose. But they would not block a merger because it eliminates jobs, said Daniel Crane, a professor at University of Michigan Law School. "The focus is on consumers and on economic efficiency as opposed to preserving jobs," he said. "There are conversations about whether we have it right or not, but that certainly is where the law and practice is today."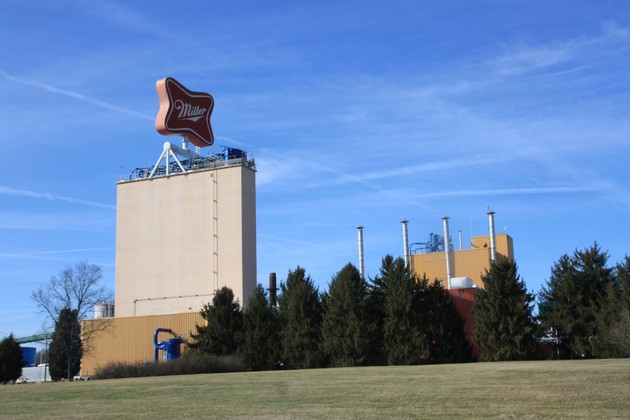 In fact, according to Diana Moss, the president of the American Antitrust Institute, to get approval for a merger, companies focus on proving how the merger will help them cut costs, and in some cases that specifically means jobs. "Antitrust doesn't look at job creation as a benefit of a merger," Moss said. "It tends to go the other way: Realizing cost savings means fewer jobs."
Some antitrust experts wonder if this standard could change under a Trump administration. After all, Trump has met with companies pledging to merge, like Monsanto and Bayer, and extracted from them promises that jobs would be created if they are allowed to combine. Requiring that jobs are added as part of a merger might make the companies less efficient, and drive prices higher, antitrust experts say.
In a statement, MillerCoors said that the company made the "very difficult, but necessary, business decision" to close the brewery because it lost more than 10 million barrels of volume since 2008. It said it negotiated with the Teamsters, which represented the brewery workers, to provide good severance packages, and that it offered jobs in other locations to some workers, but that many did not want to relocate.
Many of the former brewery and cannery workers say they understand the economics of the closures. They have money invested in the stock market, in companies like the ones that employed them. They want those companies to be as efficient as possible, and to make as much money as they can. But they also know that such efficiencies can cost jobs. Keeping the cannery open "would have been better for us, but it wouldn't have been better for the shareholders," said Jeff White, 43, who worked as an adjuster at the cannery. "It's a double-edged sword."
Matt Barham, a 41-year-old cannery worker, said the closure makes him wonder what is going to happen to places like Rockingham County, where there are few big employers left.* It's not just the decline in good jobs that worries him. Ball promoted volunteerism by giving employees money to donate to charity, and by paying employees for volunteer time. Barham worked with the local wrestling team and the track team, and pitched in to buy them uniforms and equipment. Now, he wonders where the money for such causes is going to come from, with hundreds of people in the community having been thrust into unemployment. "You have compassion for people around the world when you see things like this happen," Barham told me. "But you never expect it to hit you."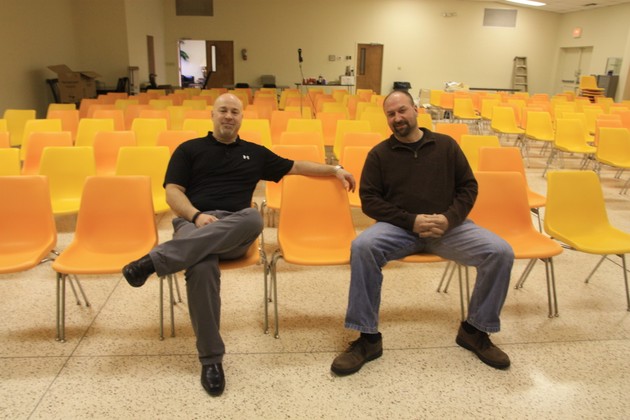 The main street of Eden is full of shuttered stores and empty buildings, and a nearby commercial strip features chain restaurants and stores like McDonald's and RadioShack. "It's just gotten worse and worse," Randy Robinson, a 34-year-old who occasionally works a house painter, told me in an aisle of the local Walmart, where he was calculating how many packs of ramen he could buy with the sparse dollars in his pocket. "The only option you've got here now is to struggle."
The closures have led some workers to wonder if the government should have stepped in. "I'm not a big government-regulation guy," Steve Money, a brewery worker, told me. "But you can't have a whole country of businesses that give no weight to community impact at all."
In the aftermath of the announcement about the closure, local elected officials pushed back against the merger between InBev and SABMiller. Most of them were Republicans, who usually want government to stay out of the market. Senator Thom Tillis of North Carolina and other state and local representatives wrote a letter to the Senate's Antitrust, Competition Policy and Consumer Rights Subcommittee. "This merger should not proceed until the people of Rockingham County, and all of North Carolina, receive the answers they deserve—and until reasonable steps are taken to protect these jobs," the letter said.
But the merger went through. The two companies were able to prove that by combining, they would be better able to provide their product to consumers in America and abroad. The deal was supposedly good for America as a whole. It certainly was not good for this small community in North Carolina.
---
* This article originally misspelled Matt Barham's name as Varham. We regret the error.
---
Related Video