3 Takeaways From the February Jobs Report
The U.S. economy added 235,000 jobs last month, while the unemployment rate is 4.7 percent.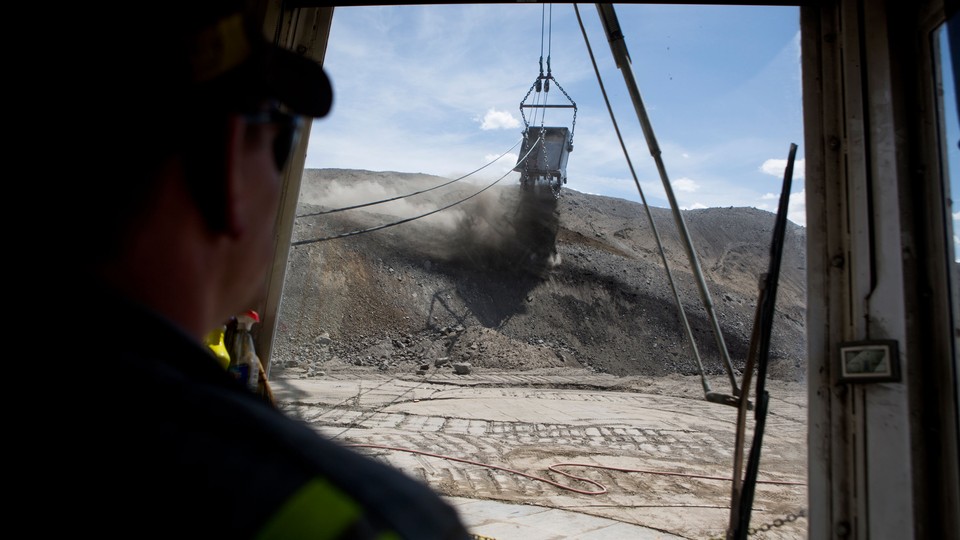 On Friday, the Labor Department reported that 235,000 jobs were added to the U.S. economy in February. The report beat expectations: Economists surveyed by The Wall Street Journal were expecting 197,000 jobs to be added. Here are the three most important takeaways.
The unemployment rate has been at or under 5 percent for 18 months.
The February jobs report continued the steady economic growth seen in 2016: 235,000 jobs were added, the unemployment rate lowering slightly to 4.7 percent, and the labor-force participation rate ticked up slightly to 63 percent. Average hourly earnings is at $26.09 in February, which brings the overall wage growth in the past 12 months to 2.8 percent.
Earlier this week, ADP, the payroll company that puts together the monthly private-sector jobs report, said that companies in the U.S. hired the most workers in a month in February in nearly three years. The gains, at 298,000 jobs added, were due to a surge in construction and manufacturing. The Labor Department reported gains in construction, manufacturing, mining, healthcare, and education.
All eyes are on Trump now to see how he responds.
Many are eagerly awaiting how President Donald Trump will characterize February's jobs report, as this jobs report is the first to cover exclusively his time in office. Not only was adding jobs to the U.S. economy a core part of Trump's presidential campaign, it's a point he continues to emphasize. More importantly, Trump fiercely criticize the Labor Department's numbers as "phony" on the campaign trail, stating repeatedly that he believes that the U.S. unemployment rate is as high as 35 percent. His Treasury Secretary, Steven Mnuchin, repeated this claim at his confirmation hearing.
On Monday, Trump took to Twitter to seemingly take credit for job creation that happened under President Obama. On Friday, he retweeted the Drudge Report characterizing the jobs report as "GREAT AGAIN." As some expected, Trump's dismal depiction of the American economy seems to be shifting, even as the numbers remain similar. The U.S. has experienced 77 consecutive months of job growth. Last February, the U.S. added 233,000 jobs.
An interest-rate hike is expected from the Fed next week.
Following Friday's jobs report, analysts are now expecting a rate hike at next week's Federal Open Market Committee (FOMC) meeting. The February jobs report was closely watched for hints of whether it'll affect the Federal Reserve's calculus in deciding whether to raise interest rates.
Fed Chairwoman Janet Yellen's speech last week at the Executives' Club of Chicago was widely read as a signal that a rate hike in March is likely. "In short, we currently judge that it will be appropriate to gradually increase the federal funds rate if the economic data continue to come in about as we expect," said Yellen during that speech. In the past, the Fed has indicated that the U.S. labor market continuing to strengthen is one of the factors it considers when deciding interest rates, though the Fed decided not to raise interest rates at its last meeting, citing that that keeping the U.S. central bank's target range for the federal funds rate at 0.50 to 0.75 percent would be "supporting some further strengthening in labor market conditions s and a return to 2 percent inflation."