A Great January Jobs Report
The U.S. economy added 277,000 jobs last month, while the unemployment rate ticked up to 4.8 percent.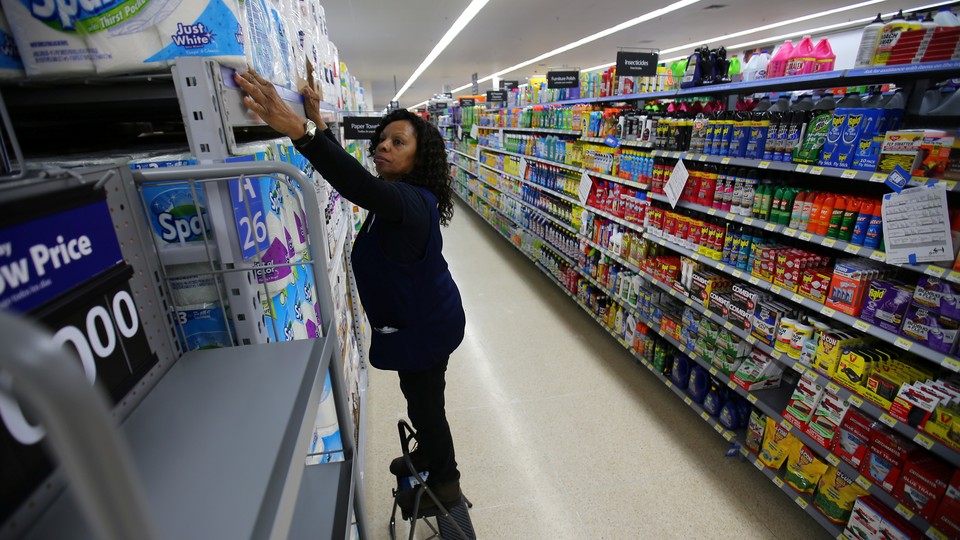 On Friday, the Labor Department reported that 277,000 jobs were added to the U.S. economy in January. This is the first jobs report covering time under President Trump's administration, which started January 20. Here are the three most important takeaways.
​​​1. More Growth
2016 was a year of steady economic growth, with the U.S. economy creating over 2 million jobs. The first jobs report of 2017 continued that pattern, thoroughly beating expectations. Economists surveyed by The Wall Street Journal in advance of the report were expecting only about 174,000 additional jobs. But they were also expecting the unemployment rate to remain at 4.7 percent—instead it ticked up slightly to 4.8 percent. The sectors that reported job gains included retail, construction, and finance.
---
---
---
2. Waiting for Wage Growth
Average hourly earnings reached a high of $26.00 in January. Last year's wage growth amounted to 2.9 percent—the strongest annual rise since the recession. In January, wages increased by only three cents, following a six-cent increase in December—which brings the overall wage growth in the past 12 months to 2.5 percent. For 2017, economists are hoping that as the labor market gets stronger and tightens—which occurs when the economy is near full employment and employers have to pay more to retain talent—will mean rising wages for American workers.
3. Labor-Force Participation
The much-watched labor-force participation rate ticked up slightly to 62.9 percent in January, a sign that it is holding steady after the declines of 2016. The root cause of labor participation's dramatic decline after the Great Recession remains disputed, with changing demographics and discouraged workers cited as some of the possible explanations. But despite the steadying in January, the number is still near historic lows. President Donald Trump has expressed in the past that he believes that the unemployment rate is much higher than the Labor Department reports it to be, but his claims are based on factoring in the parts of the non-working population that are retired, disabled, or not looking for work—a group that economists exclude from their calculations for obvious reasons. Meanwhile, Trump's pick for labor secretary, the fast-food CEO Andy Puzder, has written in the past that the decline in the labor-force participation is why he too believes the stated unemployment rate is unreliable.