Budweiser's Pro-Immigration, Totally-Not-Political Super Bowl Ad
The high-profile spot is already being interpreted along partisan lines, whether the company likes it or not.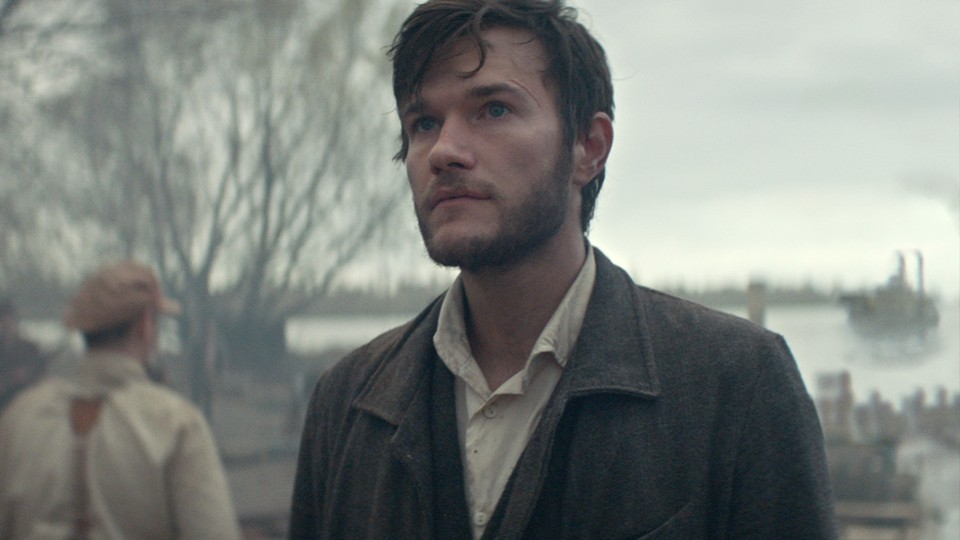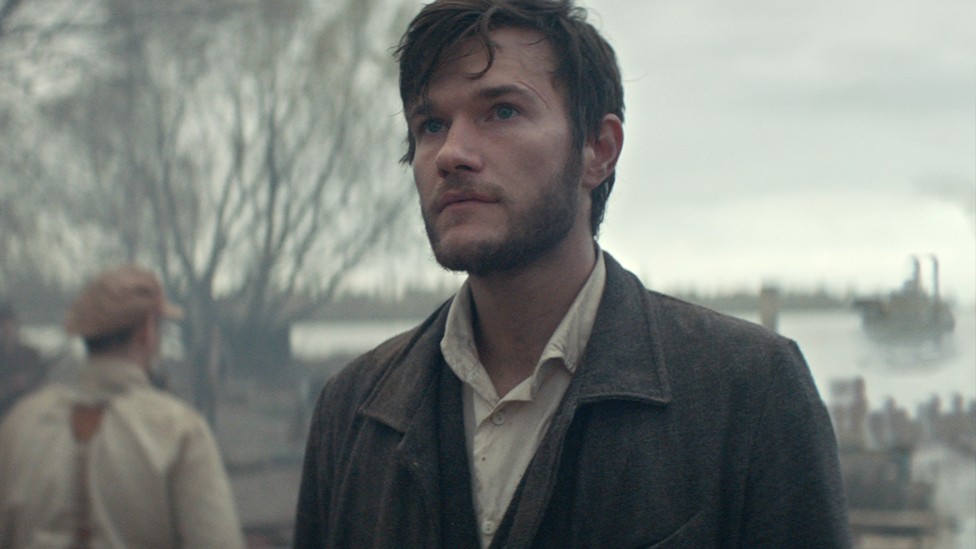 On Tuesday, just ahead of Sunday's Super Bowl, Budweiser released the ad it will air during one of the game's coveted and expensive commercial breaks. The commercial follows Adolphus Busch, the co-founder of Anheuser-Busch, as he arrives in the United States from Germany to pursue his dream of, well, making beer. It won't take many viewers the full minute to understand why the ad is controversial. In fact, the spot's first line of dialogue is, "You don't look like you're from around here."
From there, the commercial unfolds like a 19th-century mini-drama: As violins swell, Busch rides steerage (which seems unlikely given his family's wealth) to an American port, encounters xenophobia ("You're not wanted here! Go back home!"), rides the river, flees a burning steamboat, and lands in St. Louis, where he founds his beer empire.
When releasing the commercial, Budweiser tried to distance it from the national milieu of political polarization. "There's really no correlation with anything else that's happening in the country," Ricardo Marques, a company vice-president, told AdWeek. Instead, Marques emphasized that, if anything, the ad was relevant because it is "a universal story," not one that is specific to this moment.
Anyone who has seen the spot so far has begged to differ. Across social media, Budweiser has been praised and savaged along partisan lines. Right-leaning or alt-right-leaning sites immediately condemned the ad: "Budweiser Attacks American's [sic] In Politically Motivated Superbowl Ad On Immigration" (Gateway Pundit) or "Budweiser Airs DISGUSTING Super Bowl Commercial Bashing President Trump, Now They're Paying For It BIG TIME" (FreedomDaily)
Breitbart, whose former executive chairman Steve Bannon is now President Trump's chief strategist, reported on the ad in a way that might sound familiar: by noting Anheuser-Busch's recent business struggles and its previous use of "left-wing actors" in its ads. On Twitter, the site sneered at the ad:
In a national climate marked by acrimony and protest, most everything consumed by the public stands to be distilled through a political lens. As my colleague Sophie Gilbert notes, a Super Bowl ad for Mexican avocados this year "has been inadvertently politicized by President Trump's suggested tariff on Mexican imports to pay for a border wall." Coverage of the Super Bowl itself reflects this dynamic. Anyone reading up on the game now knows that Arthur Blank, the owner of the Atlanta Falcons and the founder of Home Depot, is an outspoken critic of President Trump, while the members of the triumvirate of New England's power—Robert Kraft (owner), Bill Bellichick (coach), and Tom Brady (quarterback)—have all supported Donald Trump in some form or other.
But for Budweiser, a brand that literally renamed its product "America" last summer, the controversy and the attention seem to be the point. It hardly matters that the company is denying its Super Bowl ad had a political message; people are talking about it now and many more will talk about it once it airs before the largest national television audience of the year.