Why Employers Are Rolling Back Raises
Many companies boosted worker pay in order to comply with President Obama's overtime rule. Now, that rule may never get implemented.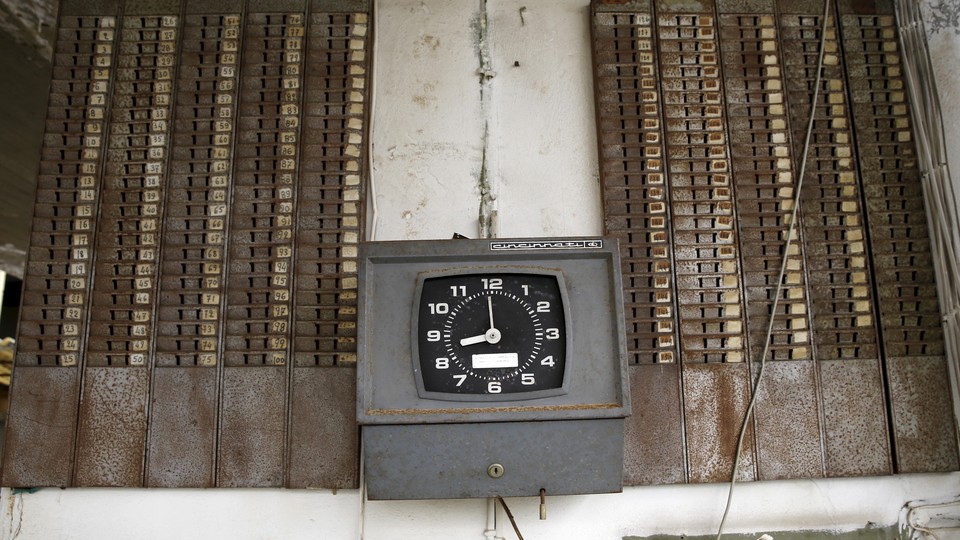 Just a few weeks ago, over four million Americans were poised to benefit from new overtime regulations at the start of the new year. The new rule—which would require time-and-a-half pay for those working more than 40 hours a week—was part of an executive order signed by President Obama in 2016. The order would have effectively doubled the salary threshold for mandatory overtime pay from $23,660 to $47,476—forcing employers to either pay many more workers overtime, or bump their salaries beyond the reach of the threshold. But with a new administration poised to take over, it looks like many of those workers won't be getting higher pay after all.
The implementation of the executive order was temporarily blocked by a federal judge in Texas back in November, and is now expected to be fully undone by Obama's successor, President-elect Donald Trump. While it's not certain that Trump will roll back the  measure—which would aid the many of the working-class voters that elected him—the president-elect's nomination of fast-food executive Andy Puzder as his labor secretary suggests it's a likely bet. As my colleague Alexia Campbell noted last month, Puzder has been a vocal critic of Obama's overtime order saying that the measure "will simply add to the extensive regulatory maze the Obama Administration has imposed on employers, forcing many to offset increased labor expense by cutting costs elsewhere."
Some employers aren't waiting for official word from the federal government and have, in several cases, canceled raises that were meant to push workers salaries above the overtime threshold. "The clawbacks seem mainly to have occurred at nonprofits and smaller for-profit businesses," Politico's Ted Hesson reported on Tuesday. According to Hesson, raises related to overtime have been rescinded at Massachusetts General Hospital, Iowa State University, the University of Iowa, Michigan State University, Rutgers University, the University of North Carolina Wilmington, Wayne State University in Michigan, and the University of Wisconsin, Milwaukee.
The expansion of overtime pay is a microcosm of the battling philosophies that animated voters during the 2016 election. Republicans, including Trump and Puzder, have characterized the rule as a job-killing regulation, a hubristic act of bureaucratic overreach. Obama and Hillary Clinton, who supported the order, touted it as a small analgesic for underpaid and over-extended middle-class workers.
Like those currently insured under the Affordable Care Act or protected by immigration measures like the Deferred Action for Childhood Arrivals (DACA), Americans impacted by the overtime pay rule—or the raises to avoid it—may see their plans upended by the transition of presidential power. But unlike those awaiting the federal government's decisions on ACA or DACA, decisions about many pay raises can be made by independently by employers, without government policy.
Some employers will choose to follow-through with existing salary hikes: As The Washington Post reported last month, Walmart says it plans to keep the pay raises it instituted for entry-level manager salaries. In September, the retailer bumped pay for the position to $48,500 up from $45,000 in order to avoid the federal-overtime threshold. But others who were once promised similar raises may not be as lucky.