J.P. Morgan Chase's $55 Million Discrimination Settlement
A claim filed on Wednesday alleges that the bank charged black and Hispanic homeowners higher rates for mortgages, amounting to "tens of millions" of dollars of illegal charges.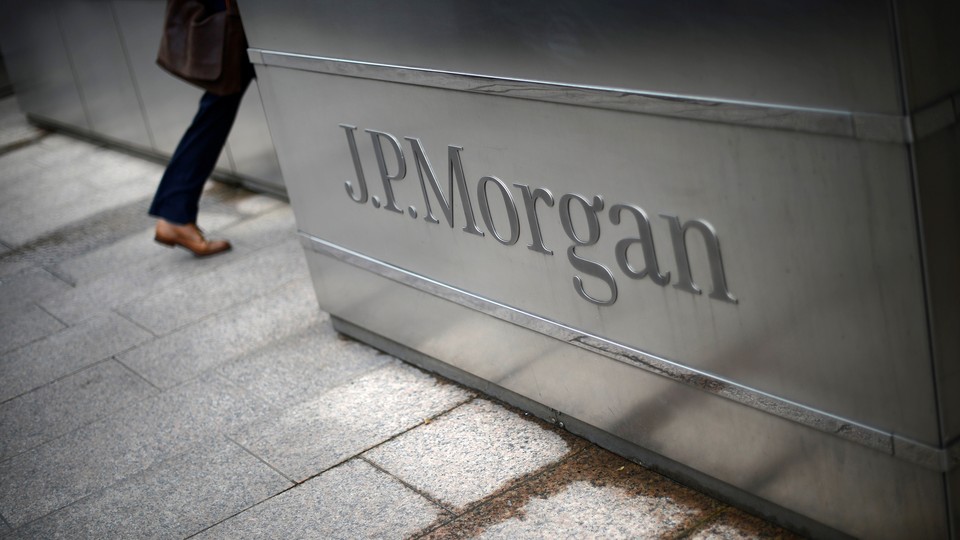 Updated on January 18, 2017
On Wednesday, the U.S. attorney for the Southern District of New York, Preet Bharara filed a lawsuit against J.P. Morgan Chase alleging that the bank had engaged in discriminatory mortgage practices from 2006 through 2009. According to the complaint, the bank is responsible for brokers charging black and Hispanic borrowers higher rates for mortgages than white borrowers with similar credit profiles. According to the lawsuit, higher interest rates resulted in, on average, an additional $968 of charges for Hispanic borrowers and an additional $1,126 in charges for black borrowers during the first five years of the loan. Bharara and his office estimate that over the three-year period, the disparities in loan terms resulted in around 53,000 black and Hispanic borrowers being charged "tens of millions" of dollars more for home loans than white borrowers.
The allegations of discrimination center around JP Morgan's wholesale-mortgage practice, which the bank shuttered in 2009. Wholesale mortgages occur when the bank uses smaller mortgage-broker firms as subcontractors to vet borrowers and offer loan terms. The mortgage broker assesses credit and offers loan terms—including pricing—then hands the loan applications over to a bank for funding.
The U.S. attorney found that J.P. Morgan Chase allowed mortgage brokers to vary the interest rate they charged customers based on factors other than creditworthiness—something that isn't uncommon in wholesale-banking agreements where brokers can increase rates based on a number of application factors. Brokers make money on these loans through fees charged on the loan itself, but also based on something called the yield-spread premium, which occurs when the rate on a loan is higher than the rate designated by the bank based on creditworthiness alone. In other words, brokers had a financial incentive to increase interest rates within the parameters allowed by their bank agreement (there is usually a limit to how much more brokers can charge for differing loan factors) in order to get paid more from a loan. But in J.P. Morgan Chase's case, the lawsuit claims, the discretion given to mortgage brokers resulted in higher rates being charged on the basis of race and ethnicity, which is federally prohibited.
While the brokers might have been the bad actors in this case, Bharara and his office find that J.P. Morgan Chase had a legal responsibility—and the available data—to determine whether pricing discretion was being used in violation of the law. In their complaint, Bharara and his office note that "there were less discriminatory alternatives available to J.P. Morgan Chase than these policies or practices." Those efforts might have included more robust auditing of pricing practices and explicit instructions that discrimination based on race and ethnicity wouldn't be tolerated. The failure of J.P. Morgan Chase to adequately monitor the pricing practices of their brokers, and to prevent or remedy practices that resulted in racial and ethnic discrimination, violates both the Federal Housing Act and the Equal Credit Opportunity Act, the Justice Department alleges. (Bharara's office declined to comment for this article)
Though J.P. Morgan Chase denies allegations of wrongdoing, The Wall Street Journal reported on Wednesday that the bank had agreed to pay $55 million to settle the claim just hours after the lawsuit was filed. In a statement, a spokesperson for J.P. Morgan Chase explained that the bank had "agreed to settle these legacy allegations that relate to pricing set by independent brokers." The money will likely be used to fulfill the lawsuits request for civil damages and compensation of borrowers who suffered monetary damages as a result of the bank's mortgage practices.