Trump Picks Jay Clayton to Head the SEC
The president-elect has confirmed his intent to nominate the top Wall Street lawyer for the position.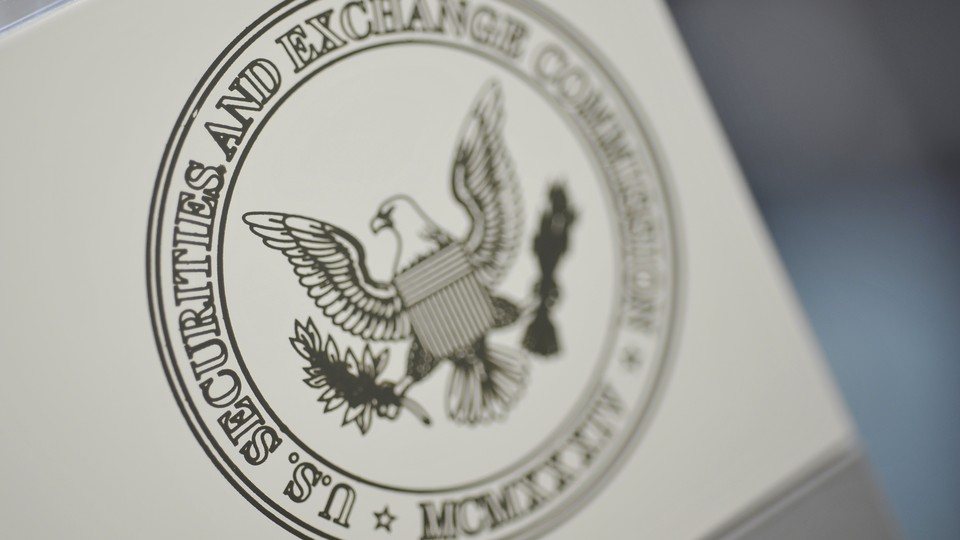 On Wednesday, Trump's transition team confirmed that the president-elect will nominate Jay Clayton to be chairman of the Securities and Exchange Commission (SEC). In recent days, Clayton, a Wall Street lawyer, had emerged as the frontrunner, ahead of other rumored considerations including Debra Wong Yang, a former U.S. Attorney, and activist investor Carl Icahn.
In a press release, Trump called Clayton "a highly talented expert on many aspects of financial and regulatory law," who will take part in "unleashing the job-creating power of our economy by encouraging investment in American companies while providing strong oversight of Wall Street and related industries." Clayton is currently a partner at the law firm Sullivan & Cromwell who works with Wall Street firms on mergers and acquisitions and regulatory investigations. According to the law firm's website, Clayton represented large banks, including Goldman Sachs and Barclays Capital, during the financial crisis. He's also represented large financial institutions looking to settle mortgage-related claims with authorities.
The SEC is often referred to as Wall Street's watchdog. The agency is tasked with protecting investors and maintaining fair markets, which can include everything from investigating claims of unfair trading practices to implementing rules and regulations to keep financial markets—and those who trade in them—safe. That's a large part of the reason that the nomination for the head of the SEC has been closely watched. During the campaign, President-elect Trump said that his intent was to cut regulation "massively."
In the press release announcing the intention to nominate Clayton, Trump added, "We need to undo many regulations which have stifled investment in American businesses, and restore oversight of the financial industry in a way that does not harm American workers."
Many expect that a pro-business Trump administration will reshape the way the agency polices Wall Street, but it isn't immediately clear which specific regulations the new SEC chairman would scale back on, and how. One set of regulations that's been mentioned is the Dodd-Frank Act, which the SEC enforces, and which Trump's team has promised to "dismantle." Still, it's largely unclear what Clayton's stance on rolling back regulation would be. In the press release, Clayton echoed Trump's sentiment that policy should be set to encourage job creation.
Mary Jo White, the SEC's current chairman, announced her plans to step down after the election, which isn't unusual during a change of administration. But there will be significantly more turnover than White. There are two additional openings on the five-person commission. (Traditionally, the commission is made up of two Democratic commissioners and two Republican commissioners in addition to the chairman.) And four division directors at the SEC have announced their departures in the past month, including Andrew Ceresney, the director of the SEC's enforcement division. The exodus was largely expected after White announced her departure, but with so many empty seats, it opens the door for the SEC, and its new head, to be less tough on Wall Street banks.