The Best Business Reads of December
The month's most interesting stories about money and business from around the web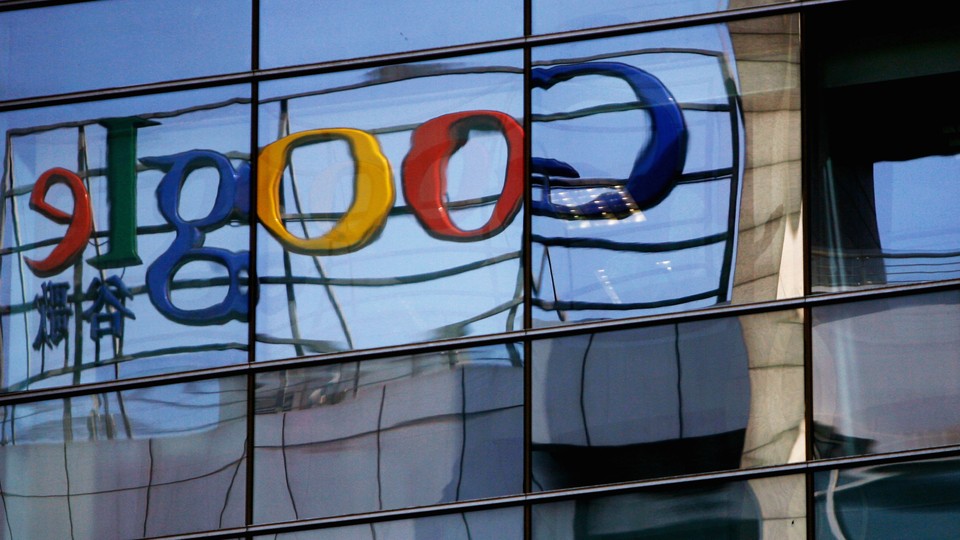 At the end of each month, the editors of The Atlantic's Business channel round up their favorite stories about money, business, and economics from around the web. The list includes pieces that are informative, unique, and/or beautifully told.
This month's pieces include plenty of investigations—one about spending abuses at the Pentagon, another about dubious intake policies at mental-health hospitals—and stories that focus on recurring questions, such as what the American dream really is, and who gets to be a part of it.
If you've missed a recent month's roundup, you can find some here and here.
---
"Pentagon Buries Evidence of $125 Billion In Bureaucratic Waste"
Craig Whitlock and Bob Woodward | The Washington Post
For the military, the major allure of the study was that it called for reallocating the $125 billion for troops and weapons. Among other options, the savings could have paid a large portion of the bill to rebuild the nation's aging nuclear arsenal, or the operating expenses for 50 Army brigades.

But some Pentagon leaders said they fretted that by spotlighting so much waste, the study would undermine their repeated public assertions that years of budget austerity had left the armed forces starved of funds. Instead of providing more money, they said, they worried Congress and the White House might decide to cut deeper.

So the plan was killed. The Pentagon imposed secrecy restrictions on the data making up the study, which ensured no one could replicate the findings. A 77-page summary report that had been made public was removed from a Pentagon website.
* * *
"The American Dream, Quantified at Last"
David Leonhardt | The New York Times
I mentioned to Chetty, a Stanford professor, and his colleagues that I thought they had a chance to do something no one yet had: create an index of the American dream. It took them months of work, using old Census data to estimate long-ago decades, but they have done it. They've constructed a data set that shows the percentage of American children who earn more money—and less money—than their parents earned at the same age.

The index is deeply alarming. It's a portrait of an economy that disappoints a huge number of people who have heard that they live in a country where life gets better, only to experience something quite different.
* * *
"Google Makes So Much Money, It Never Had to Worry About Financial Discipline—Until Now"
Max Chafkin and Mark Bergen | Bloomberg Businessweek
Without any warning, on the afternoon of Monday, Aug. 10, 2015, [Larry] Page released a letter to investors and the public. He introduced Alphabet, a new holding company. Google and the Other Bets would be subsidiaries, each with its own CEO. "Alphabet is about businesses prospering through strong leaders and independence," he wrote. "The whole point is that Alphabet companies should have independence and develop their own brands." Alphabet would also begin reporting Google's earnings separately each quarter, meaning that investors would finally know how much money X and the Other Bets were losing and exactly how profitable the Google cash machine was. At the end of the letter, Page attempted a joke. "Don't worry," he wrote, "we're still getting used to the name too!"

Alphabet's earnings reports have laid bare just how healthy Google was under Pichai. In addition to double-digit revenue growth in its ad business over the past year, Google has unveiled a promising new assistant to compete with Amazon's Echo and has beefed up its cloud-services division. "More information is always better for investors, because you hate to invest in black boxes," says Dan Niles, founding partner of AlphaOne Capital Partners, an investment management firm that holds Alphabet stock. But, Niles adds, "the real key is that they brought in Ruth Porat."
* * *
"Intake"
Rosalind Adams | Buzzfeed
Millwood Hospital is part of America's largest psychiatric hospital chain, Universal Health Services, or UHS. Its more than 200 psychiatric facilities across the country admitted nearly 450,000 patients last year. The result was almost $7.5 billion in revenues from inpatient care last year and profit margins of around 30%. More than a third of the company's overall revenue—from both medical hospitals and psychiatric facilities—comes from taxpayers through Medicare and Medicaid.

A yearlong BuzzFeed News investigation—based on interviews with 175 current and former UHS staff, including 18 executives who ran UHS hospitals; more than 120 additional interviews with patients, government investigators, and other experts; and a cache of internal documents—raises grave questions about the extent to which those profits were achieved at the expense of patients.
* * *
"White Resentment on the Night Shift at Walmart"
Tracie Macmillan | The New York Times
From my reporter's perspective, I could see similarities between the lives of the people I spent the night shift with and those of folks I'd met covering poverty in New York City: Unpredictable work schedules damaging health and home life; no dependable child care wreaking havoc on work; transportation and health care so tenuous that basic household functions like grocery shopping and doctor's appointments fell by the wayside; wages that almost never matched expenses.

For all the variations that race and geography produced, there was a sameness to the tone of life for everyone I met who was working class, which usually meant they worked but were still poor.

Still, there was a bitterness among my Walmart colleagues and, if I was honest, I heard echoes of it in myself that I never encountered reporting on New York's working class and poor, who were mostly black and brown.
* * *
"The Inside Details from Baseball's Fascinating New [Collective Bargaining Agreement]"
Jeff Passan | Yahoo Sports
Trying to play Baseball Nostradamus is tricky, of course, because the ever-present potential for seismic change in the sport makes predictions a half-decade down the road murky. "The ink isn't even dry on this agreement yet," reminded one sage source. And yet this agreement is full of interesting levers that will maneuver the sport in a new direction—and many of them stem from a single decision in the last 48 hours of negotiations that divided the union and allowed MLB one of its more surprising victories in nearly five decades of MLB/MLBPA relations.

When a contingent of players from the Dominican Republic showed up in Dallas, it was a great sign for the union. Engaging Latin American players had proven difficult for a group whose membership had grown increasingly Latino in recent decades, and here they were, ready to fight for what infuriated them: the prospect of an international amateur draft proposed by MLB.

The fervor with which the players railed against the draft came from a place more emotional than logical. The rearing of young baseball players, particularly in the Dominican Republic, is part of an economy that supports thousands. It also can take boys as young as 12, rescue them from poverty, supply them with meals and training, and prepare them to sign with a major league team at 16 years old. Almost every Dominican player goes through this system. It becomes a part of him.
* * *
"My Awkward Money Talk With Sallie Krawcheck"
Anna Sale | Death, Sex, and Money
Before she was a Wall Street executive or the CEO of an investment company for women, Sallie Krawcheck was a little kid, listening to her parents fight about money.

"You just knew, once a month, they were gonna have a big fight and somebody was gonna storm out of the house," she told me. "It was a really stressful and tense topic for us, because we didn't have any."

That taught Sallie that she never wanted to be in that position. She says she started working in the third grade, filing papers at her dad's law office. By high school, Sallie was lending her parents money to fix the furnace when it gave out. "I wanted to make my own money. I did not want to have those fights with a spouse, or be put in a position where I would be financially vulnerable," she said.
* * *
"Drug Firms Poured 780 Million Painkillers into WV Amid Rise of Overdoses"
Eric Eyre | Charleston Gazette-Mail
Rural and poor, Mingo County has the fourth-highest prescription opioid death rate of any county in the United States.

The trail also weaves through Wyoming County, where shipments of OxyContin have doubled, and the county's overdose death rate leads the nation. One mom-and-pop pharmacy in Oceana received 600 times as many oxycodone pills as the Rite Aid drugstore just eight blocks away.

In six years, drug wholesalers showered the state with 780 million hydrocodone and oxycodone pills, while 1,728 West Virginians fatally overdosed on those two painkillers, a Sunday Gazette-Mail investigation found.
* * *
"The Most Politically Dangerous Book You've Never Heard Of"
Adam Weiner | Politico
Although he is all but forgotten now, Chernyshevsky was one of the great destructive influences of the past century: first in his home country, where his writing helped spawn the Soviet Union, and now, of all places, in the United States, where his rational egotism continues to reverberate in American political and economic thought. For decades Rand has been a muse to American politicians ranging from Ronald Reagan to Ron Paul to Paul Ryan to Clarence Thomas—not to mention businessmen like Ted Turner and Mark Cuban, to say nothing of Greenspan at the Fed. The libertarian movement claims her as one of its original inspirations. And Rand's Atlas Shrugged has become a cult classic, continuing to sell hundreds of thousands of copies every year.

…

[I]n the writings of the German philosopher Ludwig Feuerbach, Chernyshevsky found the idea of the "man-god," the replacement of god by man in a materialist universe. Into this roiling cauldron of ideas Chernyshevsky dropped one last secret ingredient: Adam Smith's "invisible hand," the notion that an individual's selfish gain is a gain for all society. The rational pursuit of self-interest should form the basis for all human interactions, and once this "rational egoism" becomes universal, it will result in happiness, harmonious economic and political conditions, and an ideal reconfiguration of the world.

Or so Chernyshevsky argued in What Is to Be Done?, which Chernyshevsky wrote while in prison for sedition and which, despite its eclectic jumble of philosophical premises and its deplorable prose style, became an instant classic in Russia.
* * *
"I Make $2.35 an Hour In Coal Country. I Don't Want Handouts. I Want a Living Wage."
Nic Smith | The Washington Post
The good wages that my father and grandfather fought to win are gone. I'm 20 years old, and I'm working at Waffle House, getting paid $2.35 an hour and relying on tips to reach the federal minimum wage of $7.25.

Our reality goes unmentioned but for every four years, when politicians start knocking on our doors and stumping outside old, shuttered mines and factories. But we don't need empty promises about bringing back coal jobs. We need the jobs that actually exist in our towns to pay us wages high enough for us to afford basics we can live on.

…

In the run-up to the election and its aftermath, politicians, analysts, pollsters and pundits tried to divide the working class along the lines of race. Growing up in Dickenson County, in a community that is 98 percent white, all I knew was the struggle white working-class families faced. But when I joined the Fight for $15, I met people who work in restaurants in other parts of this state and learned how jobs that pay this little are taking a toll on working people in bigger cities, too. And many families in those larger cities face additional threats, like police violence and the risk of deportation.

White, black, brown — we're all in this together — fighting for a better life for our families.