Trump Picks Multi-Millionaire Fast-Food Executive for Labor Secretary
The president-elect has chosen Andrew Puzder, a vocal critic of minimum-wage hikes and new overtime rules.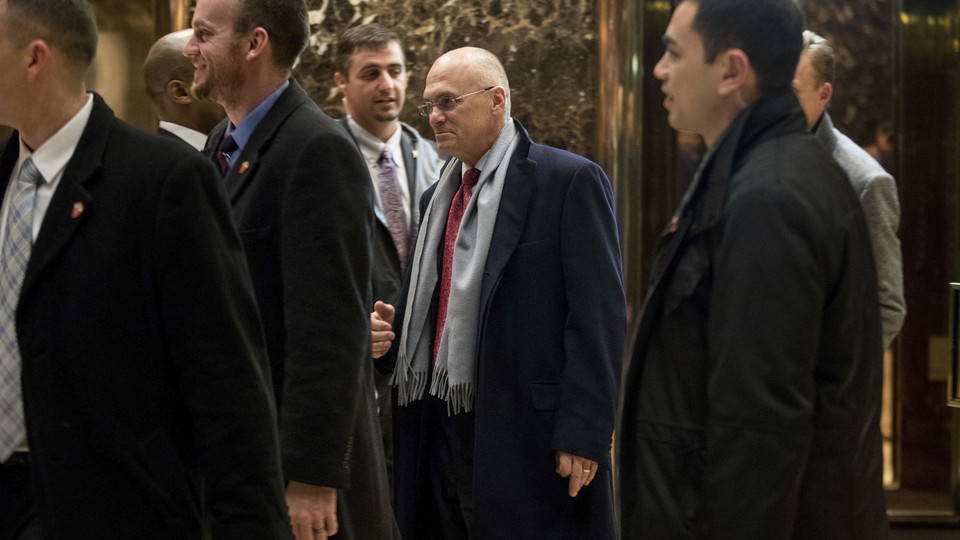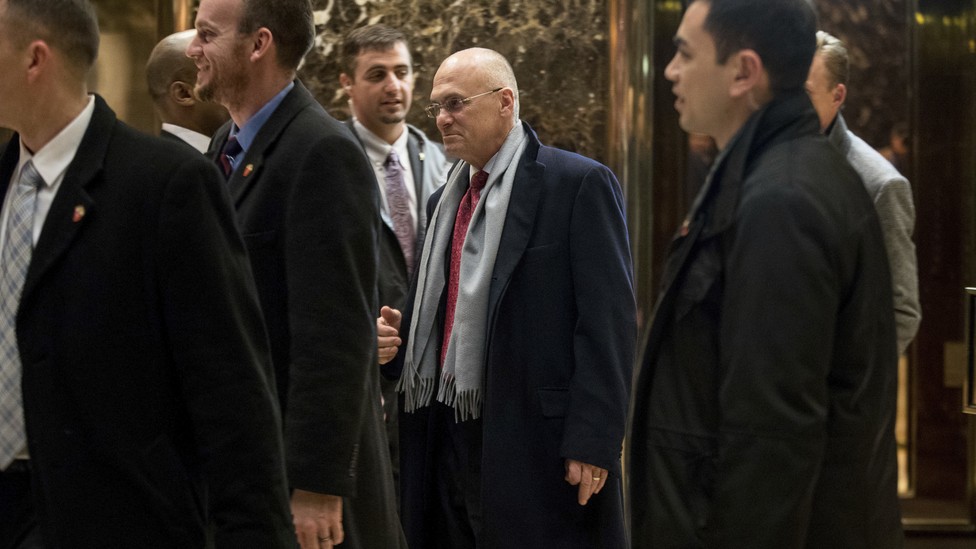 Updated on December 9, 2016
President-Elect Donald Trump announced Thursday evening that he picked Andrew Puzder, the CEO of CKE Restaurants, which owns fast-food chains Carl's Jr. and Hardee's, to lead the U.S. Department of Labor. Puzder—like several of Trump's other nominees—is a multi-millionaire and Washington outsider who served as an adviser and fundraiser during the presidential campaign. While there's no political record to indicate how Puzder thinks about the labor market, his remarks as a business executive give some indication of the stances he'll take on several important labor issues.
If confirmed, Puzder will likely take a pro-business, anti-labor, approach to steering the federal agency tasked with protecting American workers and their jobs, which clashes with Trump's populist campaign message of fighting for blue-collar workers. Puzder has been a vocal defender of Trump's economic policies, including lowering the corporate-tax rate, and has opposed Obamacare and certain business regulations, such as a higher minimum wage. Puzder has argued against raising the minimum wage and offering paid leave and health insurance to employees. Efforts to increase the minimum wage, he writes, will hurt everyone, especially low-skilled workers, because "businesses will have to figure out the best way to deal with the high labor costs." Those changes, he says, will lead to price increases, more efficient labor management, and automation.
Puzder is also a supporter of comprehensive immigration reform and providing a path to citizenship for undocumented immigrants, which puts him at odds with Republicans in Congress. On the campaign trail, Trump vowed to deport everyone who entered the country illegally, though he has recently made comments that seem to indicate a softening stance on the issue.
As labor secretary, it's likely that Puzder will try to undo many of the rules and executive orders introduced during Obama's tenure. For example, Obama raised the minimum wage for employees hired by federal contractors, and granted them paid sick days. And Tom Perez, the current labor secretary, recently enacted a rule that says that financial advisors have a fiduciary responsibility to their clients. That means that starting in April, advisors would  be legally required to invest money in their clients' best interest, instead of investing in ways that could give them the highest commission. Many financial advisers have argued that this requirement will make it harder for them to provide services to lower-income clients, since they will have less income. Though neither Trump nor Puzder has explicitly addressed the rule, Republicans in Congress have vowed to block its implementation, and the new labor secretary could eventually remove it.
The Department of Labor's overtime rule will almost definitely become a casualty of the new administration. In May, Perez announced the expansion of the eligibility for overtime pay to anyone making less than $47,476, up from its previous threshold $23,660 a year—a move that was opposed by business groups like the U.S. Chamber of Commerce. The rule was supposed to go into effect on December 1, but a federal judge in Texas delayed the rollout by issuing a preliminary injunction. The Department of Labor can appeal the ruling in hopes of enacting the new overtime threshold, but it's doubtful that he would pursue it since it will ultimately cost employers more money.
Though these rollbacks might take years, the two presidents—and their picks for labor secretary—have vastly different views on what the federal government's role is when it comes to the relationship between businesses and their employees. In the end, it's unlikely that many of Obama's changes to labor laws will survive the Trump administration.