The Post-Election Surge in Donations
Following Donald Trump's victory, groups that pledge to fight his proposed policies are seeing record contributions.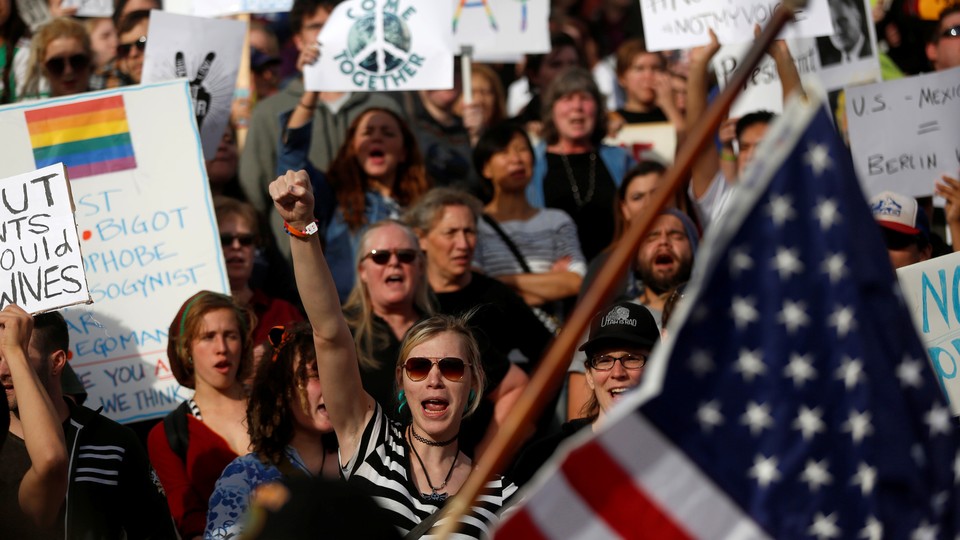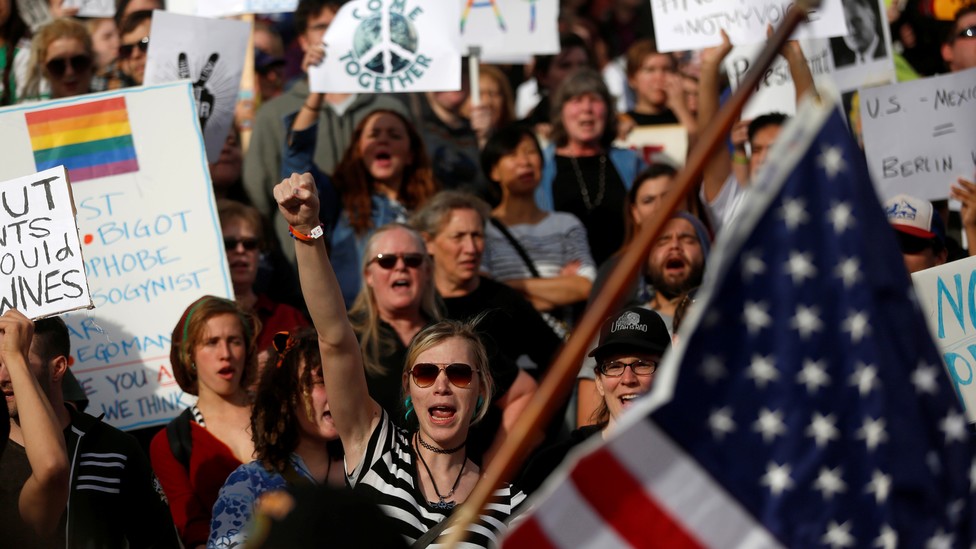 In the aftermath of last week's elections, many of those dismayed with the results took their frustrations into the streets, fashioned justice-minded movements on social media, and consoled themselves by tuning into various late-night shows, some of which broke from comedy to address national tensions.
But perhaps the most notable (and most concrete) action to follow the end of the divisive election season has been a surge in donations to various organizations whose agendas counter those proposed by President-elect Donald Trump. In recent days, groups that champion causes like civil liberties and women's health as well as focus on immigration rights and anti-discrimination initiatives have seen record responses to the election, in the form of contributions and volunteer applications.
Three days after the election, Cecile Richards, the president of Planned Parenthood, said she'd seen "an unprecedented outpouring of support," with almost 80,000 donations having come in. As Cosmopolitan and others pointed out, many of those donations came with the added bonus of a mailable certificate that some sent to the office of Governor Mike Pence, Trump's VP-to-be, whose legislative initiatives in Indiana have targeted women's reproductive rights and LGBT people.
In response to Trump's proposed Muslim ban, which some surrogates now claim wasn't really a serious proposal, activists have turned their energies to aiding groups like the Council on American-Islamic Relations (CAIR). According to Ibrahim Hooper, the group's communications director, CAIR had seen a spike in volunteer applications, receiving more than 500 of them, which Hooper characterized in a phone call as "simply unprecedented." In response to Trump's proposed plan to withdraw the U.S. from the roster of 200 countries that signed the Paris Agreement, which will battle climate change, the Sierra Club had "nearly quadrupled its monthly donation record" by the end of last week, according to the Financial Times.
For non-profit groups, donations often follow something of a countercyclical pattern: When they are on the opposition, and they are doing worse politically, the funds come rushing in. The American Civil Liberties Union, which issued a strongly-worded, widely-shared post-election statement against Trump's campaign promises to deport undocumented immigrants, reinstate the practice of torture, and limit free speech, saw its donation page crash on Wednesday morning after visitors to the page, the ACLU said increased by 7,000 percent. In a statement on Monday, the organization said that in just five days it has received "roughly 120,000 donations totaling more than $7.2 million."
Meanwhile, as protests carried on in a dozen American cities over the weekend, calls for pledging money to countless other groups continued unabated. During Sunday's evening season finale of the HBO show Last Week Tonight, the show's host, John Oliver, took the extraordinary step of making explicit appeals for viewers to contribute to a number of groups that have already seen their donations spike over the course of the past week. "If you don't believe man-made global warming is a silly issue, donate to the National Resources Defense Council," Oliver said. "If you don't think refugees are a terrorist army in disguise, donate to the International Refugee Assistance Project."
The Anti-Defamation League (ADL), which released an influential study on cyberhate last month and was critical of Trump's campaign advertising, also saw its coffers fill up. "The day after the election we received a 50-fold increase in online donations," Jonathan Greenblatt,  the organization's CEO, wrote in a statement, a level that continued through the end of the week. He added that nearly 70 percent of those who gave were first-time donors. And should Trump's incendiary campaign-trail proposals become actual policy, it's easy to imagine that the ADL and others will have no trouble finding more eager donors.