The Companies Trump Has Criticized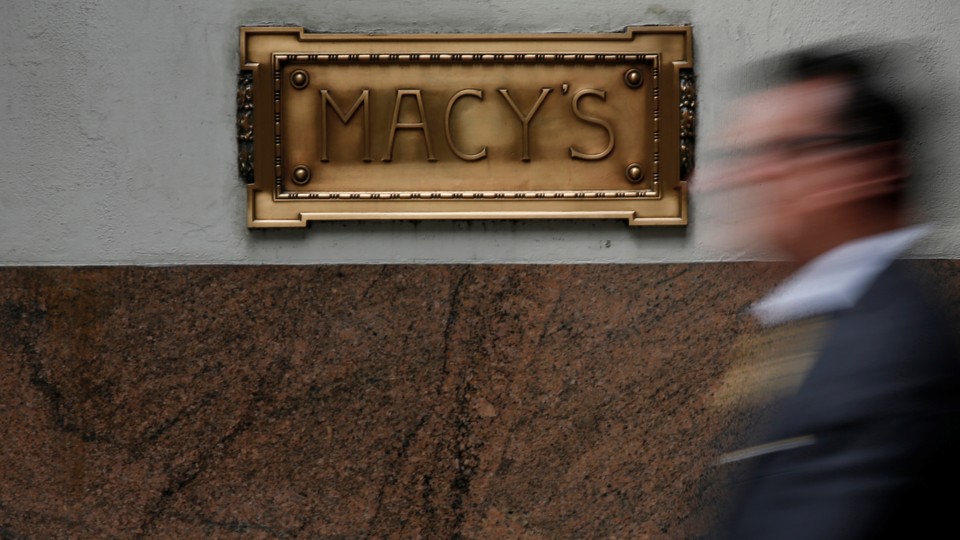 Over the past few years, President-elect Trump has publicly criticized, name-checked, and  boycotted companies that run counter to his proposed economic policies, particularly concerning the outsourcing of jobs. The list of companies Trump has shunned includes Macy's, Amazon, and Ford. As his administration takes shape, many wonder whether he'll make good on his economic proposals and how the companies that have distanced themselves from Trump will fare in a Trump-led economy.
Trump hasn't been the only one leveling the criticism: A handful of brands ended their business relationships with Trump too, either by refusing to sell his products or no longer broadcasting Trump-related shows (in the case of Univision and NBCUniversal) citing issues with his policies on immigrants and trade. Just before the election, many of these companies enjoyed rallies as markets anticipated a Clinton presidency. But since Trump's surprise victory, the performance of these brands has been mixed.
Perhaps the most notable rift is between Trump and Macy's, both of which have been engaged in a mutual boycott for over a year. Macy's first cut ties with Trump, by no longer selling Trump brand products, due to his comments regarding Mexican immigrants. Macy's stock fell in the second half of 2015 (which Trump has taken credit for). In January of 2016, Trump tweeted that Macy's was a "very disloyal company" and recommended a boycott.  But the company's stock has since bounced back. The retailer was closely watched this week and since Wednesday, Macy's shares rose around 11 percent. The company also released its quarterly earnings report Thursday, which slightly missed investor expectations, but had a positive full-year forecast. The company told The Street that it will continue not to carry products from Trump's menswear collection.
Another company that will be watched in light of Trump's criticisms is Amazon. In May of this year, Trump said he believes the company has "a huge antitrust problem." At the time, the comments were interpreted as backlash to unfavorable coverage by the Jeff Bezos-owned newspaper The Washington Post. Trump had threatened antitrust and tax investigations into Amazon's business in the event he was elected President. Bezos, who in the past has famously joked about sending Trump to space, congratulated Trump on social media yesterday in what many saw as a concession. Amazon stock has dipped just over 3 percent since the election results were announced.
AT&T and Time Warner have also been subject to Trump's disapproval and now the question of whether or not their impending merger will be approved is another concern for investors. During a speech in October, Trump cited the pending deal as "an example of the power structure I'm fighting" and stated that it would not be approved because it would result in "too much concentration of power in the hands of too few." Since Wednesday, AT&T and Time Warner stocks have edged down but both have recovered some ground since.
Despite his criticisms, Trump retains personal interests in some of the very companies he disparages. Trump has repeatedly chastised Apple as a company which outsources jobs to China and evades taxes, yet Trump continued to invest in the company according to his personal financial disclosure. As of Friday, Apple stock has declined slightly. The same is true of Ford, a company that Trump has said is moving jobs out of the U.S. But so far, Trump's election hasn't hampered shares, the company's stock has been steadily rising since Wednesday.
One company that was predicted to surge in the event of a Trump presidency was the company Cemex, North America's largest cement supplier. With a giant wall to build, Trump was going to need a lot of cement. But, interestingly, Cemex stocks have dropped 17 percent since Tuesday. The sell-off has been attributed to fears that a renegotiated version of NAFTA (which Mexico has since stated is up for discussion but not renegotiation) would reduce Cemex's business, as the company is based in Mexico.
---
Jeremy Venook and Nicholas Clairmont contributed reporting to this story.