When Women Have Power, They Can Do Something About Sexual Harassment
The best way to excise it from corporate culture is to promote women to the highest levels of authority.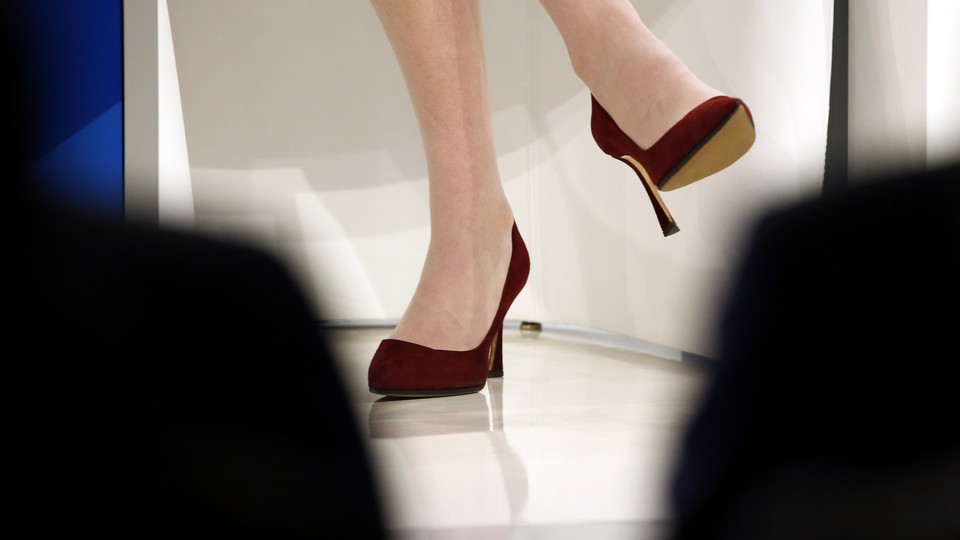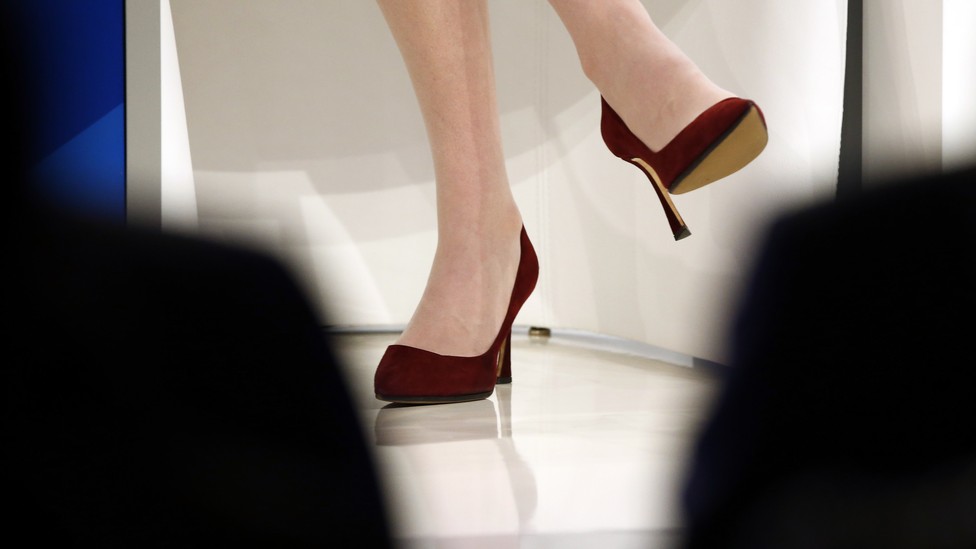 The 2016 presidential election, whatever else its effects may be, is providing the useful service of highlighting the sexual harassment that many professional women face. My new book on female corporate leaders includes a close look at sexual harassment, a topic that few have focused on until recently. In fact, long before Trump's alleged groping of women came to dominate the national conversation, my Millennial daughter saw an early version of the book's cover that listed harassment among its topics and seemed perplexed. Sexual harassment isn't a hot issue for contemporary women, she suggested.
Thanks to this election and the Roger Ailes allegations of this summer, that may be changing. But it's easy to focus on the harassment itself and miss a much larger problem: Men continue to run corporate America. Though women have advanced far, they have done so at a pace far slower than most anticipated; very few of the biggest businesses are commanded by women. In workplaces largely led by men, sexual harassment remains pervasive up and down the corporate hierarchy. It is not likely to disappear until more women move into the management suite.
Nationwide, one in four women has experienced sexual harassment on the job, according to a 2011 poll by Langer Research Associates. Advertising and tech-industry surveys conducted since 2015 produced comparable results. The primary victims? Women who display assertive, dominant, and independent personalities in male-dominated organizations, a 2007 academic study found.
For my book, I spoke with more than 50 women at the top of business, and many had suffered such indignities. In a lot of ways, of course, these women are not a random sample of women who work, because these are executive women who have excelled despite whatever harassment they experienced. In that, their stories can provide a few clues as to what it takes to overcome harassment for an individual, and what can stop it from happening more broadly.
One business leader I interviewed is Penny Herscher, among the first women to run a semiconductor business and now executive chairman of FirstRain Inc., a business analytics firm in San Mateo, Calif.  She was a 29-year-old business development manager at software-maker Synopsys Inc. in 1989 when she visited an important male customer whom she knew casually. As they strolled down an empty corridor to their business meeting, "he put his hand on my butt and was fondling my butt as we were walking along," she recalled.
Her boss suggested she ignore the fondle. Yet during sexual harassment awareness training later that year, Herscher and her boss learned that, in California, employers must protect workers against such behavior.
Neither had known about that state requirement before.  Herscher's boss "looked at me and he realized that he had given me the wrong advice,'' she said. "This was exactly the type of situation the sexual-harassment trainer was teaching us about.''
Years later, Herscher herself had a chance to protect one of her own harassed employees. In 2013, when she was the CEO of FirstRain, a female staffer complained about unwanted sexual advances from a man at a big corporate client. The young woman feared losing the client if she refused his persistent overtures.
Herscher told her, "We will protect you from this situation.'' Encouraged by the CEO, the staffer truthfully informed him that she was in a relationship. Herscher said she was prepared to confront the man, but he backed off, and FirstRain retained the account.
Nor was Penny Herscher the only woman I interviewed whose own early encounters with sexual harassment intensified her commitment to curb the problem once she reached senior management.  Another such leader is Dorrit J. Bern, who headed up Charming Shoppes Inc., a women's plus-size retailer.
In 1980, Bern was a 30-year-old rising star at Bon Marché, an arm of Allied Department Stores, as well as the married mother of a young son. She was managing its biggest apparel unit when an older divisional merchandise manager propositioned and kissed her in his office. "I really wanted to kill the guy,'' Bern told me.
Unwilling to inform their boss about her colleague's unwanted sexual advance, Bern unsuccessfully tried to devise a different way to get back at him. She felt disappointed in herself, she admitted to me, because she lacked the clout to influence his budget, drag his merchandise off the floor, or eliminate all of his sales associates.
But Bern won a bit of justice for harassed female subordinates 11 years later at Sears, Roebuck—a retail giant where she then was a national merchandise manager. Two 20-something assistant buyers came to her, upset about tasteless comments by a veteran male executive in a division Bern supervised.
The young women described crude remarks the man made while he conferred with them about the underwear business. "Are these the panties that you wear?" he asked the assistant buyers.  "It would be really fun to see you two in your panties."
Bern summoned the executive for a private confrontation.  "I didn't mean to offend,'' he explained, his voice breaking as he leaned forward on her desk. "I just thought I was being funny."
Sears had already banned offensive sexual conduct in the workplace. But Bern set a stricter standard, telling her staffers that she also disapproved of sexist comments. She decided she couldn't ignore her male lieutenant's misbehavior. She fired him the same day.
The swift dismissal surprised the female assistant buyers. At a retailer where most top executives were men, she told me, "they thought he would be protected, which happens a lot."
I now see other reasons for cautious optimism about combatting sexual harassment. Executive suites look less like exclusive men's clubs, I noted in a recent Wall Street Journal piece. The C-suite is 19 percent female, up from 17 percent last year, according to according to a 2016 study by McKinsey & Co. and LeanIn.Org that covered 34,000 women and men at 132 global companies. At Standard & Poor's 500 companies led by men, 11.9 percent of the four other highest-paid officers currently are women—that compares with 7.8 percent in 2006, as an analysis for the Wall Street Journal by researchers at Equilar Inc. concluded.
As more women gain powerful corporate posts, they can serve as a countervailing force to powerful men— including those who sexually harass female employees. Junior women will feel comfortable about approaching and trusting senior female executives who enforce and even expand standards of acceptable decorum in the workplace.
Of course, there is still a long way to go, and what worries me more than the ugly stories I heard about sexual harassment are the ones that I didn't hear. Victims of unwelcome workplace conduct rarely tattle. "Roughly three out of four individuals who experienced harassment never even talked to a supervisor, manager or union representative about the harassing conduct,'' stated a June 2016 report about various types of workplace harassment for the U.S. Equal Employment Opportunity Commission. How many women find themselves blocked from advancing their careers by men who try to take advantage of them sexually? I spoke to women at the top—what of those who never made it there?
Lower-level women likely are the most fearful about losing their jobs if they complain about sexual harassment.  Yet that gloomy picture has begun to change, too: In early October, a union-backed organization said it had submitted sexual harassment complaints on behalf of 15 McDonald's Corp. employees—13 of whom are women. The group filed EEOC complaints in eight states against the fast-food chain and its franchisees, a Reuters story reported. McDonald's was reviewing the allegations, Reuters added.
Intensified efforts to eradicate the scourge of sexual harassment could help working women achieve gender parity—a feat with far-reaching repercussions for the American economy. Of course, it need not be only women who take sexual harassment seriously, though they are more likely to be aware of its prevalence. But, after the past few weeks of education provided by this presidential campaign, men may be thinking more about the harassment women face—and thinking about what they can do to stop it, too.
---
This article is adapted from Joann S. Lublin's book Earning It: Hard-Won Lessons From Trailblazing Women at the Top of the Business World.