The Best Business Reads of September
The month's most interesting stories about money and business from around the web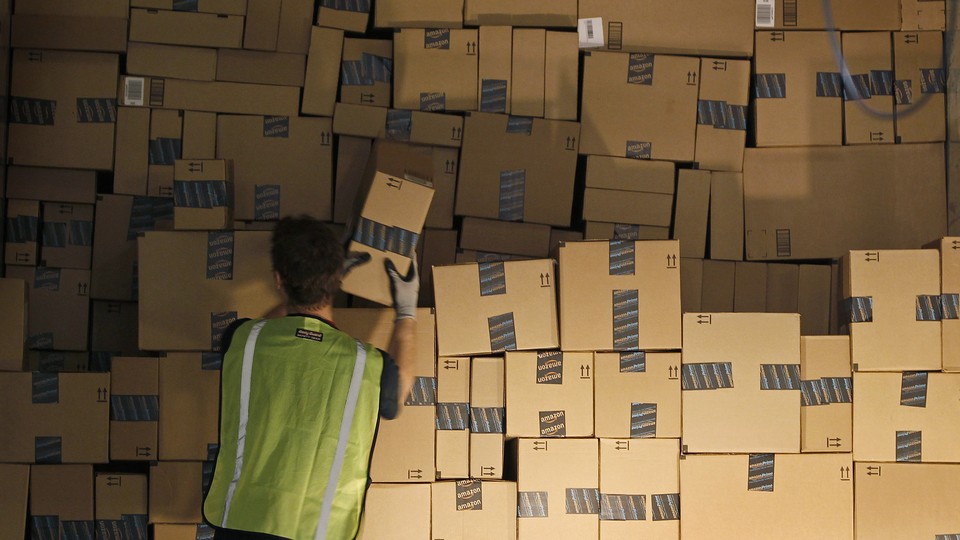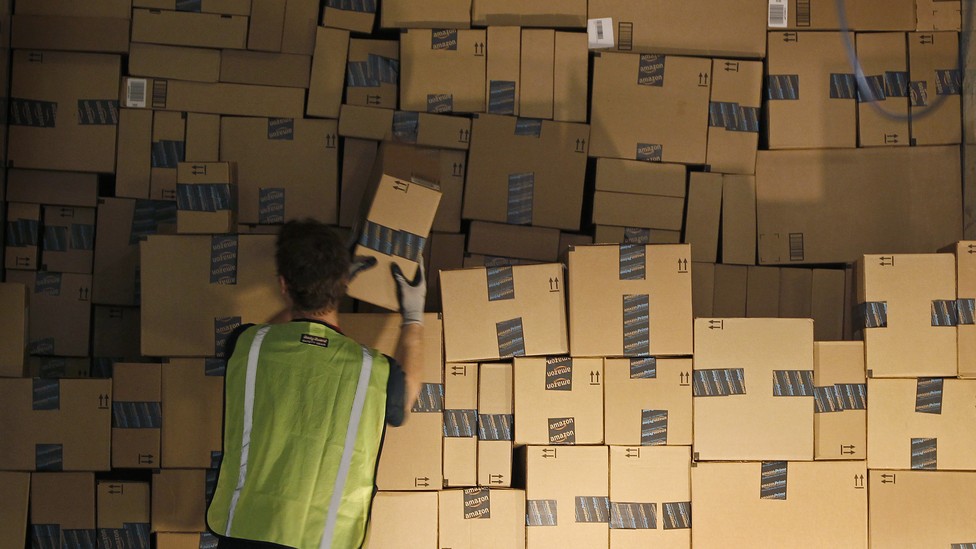 Each month, the editors of The Atlantic's Business Channel round up the best things they've read (or listened to) during the past month. The list includes pieces that are beautifully written, are exceptionally well-told, and/or highlight critical topics in a unique or important way.
This month's stories are from a broad range of sources and on a broad array of subjects, from credit-card obsession to pricing algorithms to the special role that chain restaurants play in American culture.
If you've missed a recent month's roundup, you can find some here, here, and here.
---
Jasmine Garsd and Robert Smith | Planet Money
Perla Farías was a telenovela actress in Venezuela, and she was getting bored of the typical story. So when she became an executive at Telemundo in the United States, she decided to try something different. At the time, Telemundo was the underdog in the world of US telenovelas, always in second place behind the giant Univision. But Farías's shows changed all that. They altered the landscape of Spanish language TV shows—and of all TV shows.
* * *
"UBS Hires Psychologist to Help Revamp Research Reports"
Laura Noonan | Financial Times
The bank says the move — which some investors have viewed with scepticism — has more than doubled readership of its research output in the past two years.

The revamp — under Juan-Luis Perez, the global head of research who UBS poached from Morgan Stanley in late 2013 — comes at a time of existential crisis for the City of London's sprawling research departments.
* * *
"Why Uber Is an Economist's Dream"
Stephen J. Dubner | Freakonomics
To you, it's just a ride-sharing app that gets you where you're going. But to an economist, Uber is a massive repository of moment-by-moment data that is helping answer some of the field's most elusive questions.
* * *
Edward Glaeser | City Journal
The progressive romance with infrastructure spending is based on three beliefs. First is that it supercharges economic growth. As President Obama put it in his 2015 State of the Union address: "Twenty-first century businesses need twenty-first century infrastructure." Further, by putting people to work building needed things, infrastructure spending is an ideal government tool for fighting unemployment during recessions. Infrastructure should also be a national responsibility, progressives believe, led by Washington and financed by federal tax revenues.

None of this is right.
* * *
Liam Lowery | Eater
On Outback nights, we would get a little dressed up—polo shirts instead of t-shirts—and my mom would call ahead to reserve a table under my dad's name. We all loved the steak and the Bloomin' Onion, and whether we were living in Florida or Nebraska or Connecticut, visiting family in Maryland, or taking college tours, there was always an Outback within an hour's drive—far enough away to be special, but close enough to be attainable.

Outback's distinct aesthetic made it stand out in strip malls or parking lots shared with hotels: white or yellow buttercream siding, a mint green aluminum roof the color of a Milk of Magnesia label, and a giant red block-letter sign, brash enough to be visible from the highway. The neon would cast a glow like a food-warming lamp as we passed through the chunky pecan-stained doors, and then a gust of air conditioning announced our arrival to a new plane of existence: Outback was like home, but better.
* * *
"Amazon Says It Puts Customers First. But Its Pricing Algorithm Doesn't."
Julia Angwin and Surya Mattu | ProPublica
Amazon often says it seeks to be "Earth's most customer-centric company." Jeffrey P. Bezos, its founder and CEO, has been known to put an empty chair in meetings to remind employees of the need to focus on the customer. But in fact, the company appears to be using its market power and proprietary algorithm to advantage itself at the expense of sellers and many customers.

Unseen and almost wholly unregulated, algorithms play an increasingly important role in broad swaths of American life. They figure in decisions large and small, from whether a person qualifies for a mortgage to the sentence someone convicted of a crime might serve. The weightings and variables that underlie these equations are often closely guarded secrets known only to people at the companies that design and use them.

But while the math is hidden from public view, the effects of algorithms can be vast. With more than 300 million active customer accounts and more than $100 billion in annual revenue, Amazon is a shopping giant whose algorithm can make or break other retailers. And so ProPublica set out to see how Amazon's software was shaping the marketplace.
* * *
"Ivanka Trump on Her Father's New Child Care and Maternity Leave Policy"
Prachi Gupta | Cosmopolitan
"My father has been a great advocate for the women in the workforce."
* * *
"How Chase Made the Perfect High for Credit Card Junkies"
Sam Grobart | Bloomberg
Since July, a fever had been building on social media among points-and-miles obsessives aware that Chase was preparing a premium card—one that would sit above its already-popular Sapphire Preferred, and offer rewards to match. Almost a month before Chase introduced Reserve, the community discovered the card's perks through some leaked information: a sign-up bonus of 100,000 points, triple points on travel and dining, airport lounge memberships, and credits that offset a $450 annual fee, among other goodies. Of course, like its Sapphire Preferred brethren, the card would have a weighty metal core that creates what is known in the trade as "plunk factor." Plasticheads got the vapors. "When I first heard the details," wrote Brian Kelly, aka The Points Guy, probably the most influential card blogger, "I had to sit down, because it sounded way too good to be true."