Is Snapchat Really Worth $25 Billion?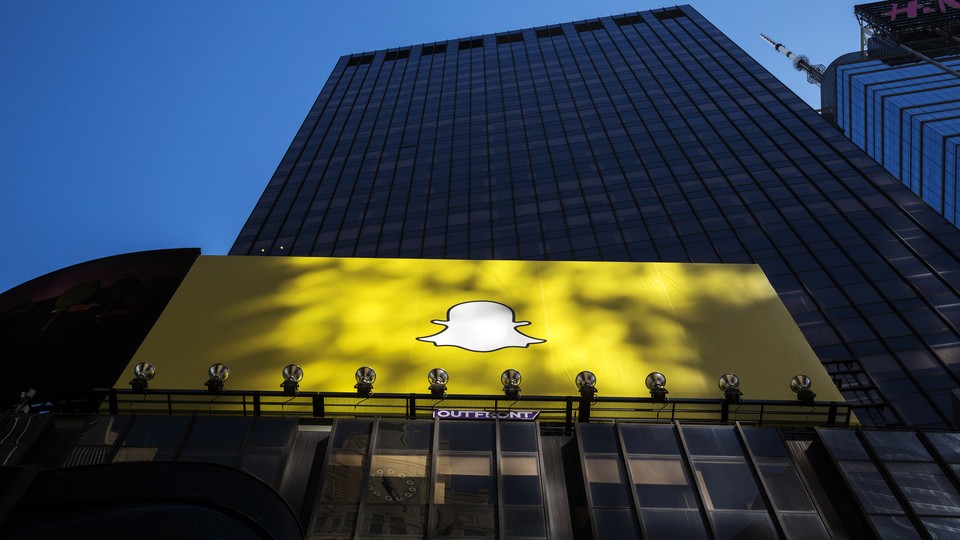 Snapchat—the app known for its disappearing messages, for capturing the hearts of young smartphone users, and for allowing users to visually morph themselves into dogs, unicorns, and cowboys—may be on the precipice of a pretty huge deal. According to reports from The Wall Street Journal, Snapchat's parent company, Snap Inc., is considering a 2017 initial public offering that would value the brand at $25 billion.
According to the report, the IPO could happen as soon as March, and could represent the biggest IPO since Alibaba's $168 billion offering in 2014. The sum is by many accounts staggering, especially because it marks a swift and significant uptick in the brand's presumed worth. Less than a year ago, the service was valued at closer to $19 billion and in May. That brings up some of the same questions about how, precisely, to value these hugely popular tech companies that often don't fit the mold of more traditional firms: They are flush with venture capital funding, have incredibly lean staff, and make a product that is hard to put a price tag on. As my colleague Adrienne LaFrance wrote last year, that can make finding a value for these companies a tricky, fluid, and opaque affair.
But Snapchat has made some impressive progress that may justify at least some of the growth in their estimated value. It's estimated that at the app, which has over 150 million users, will pull in $1 billion of ad revenue by the close of 2017, a 151 percent increase from this year's projections. In 2015, the app drew in only about $60 million in revenue. In 2016, the company also closed a successful $1.8 billion funding campaign.
The announcement isn't noteworthy solely because of the size or popularity of Snapchat, or its independent success, but also because it would show signs of life in what has been a fairly slow tech-IPO market in recent months. In 2016, only 19 tech companies went public and they were collectively valued at only $3.3 billion, according to the Wall Street Journal. If Snapchat successfully goes to market, other companies may follow.