Problem at Work? Shame the Boss, On-Air
A morning show in Delaware has emerged as the go-to platform for local Latinos who need help.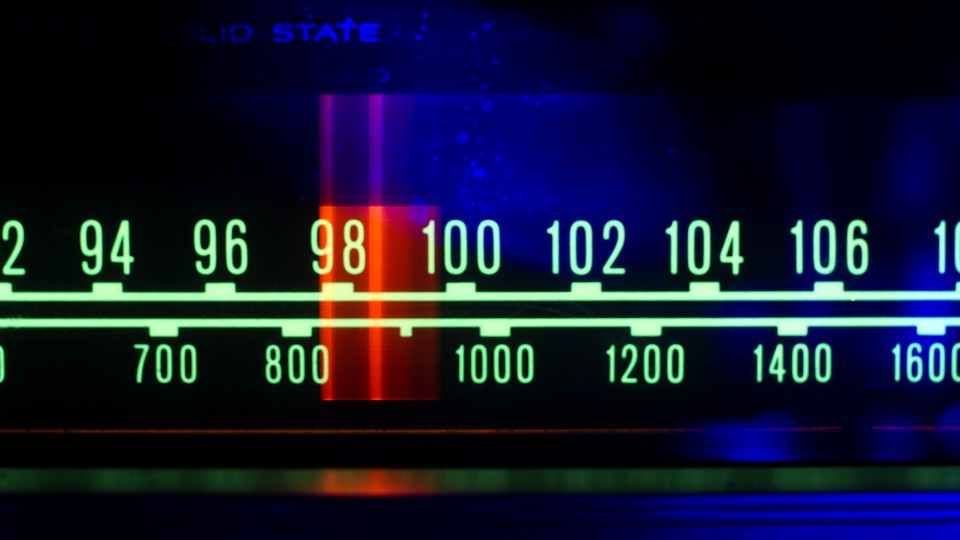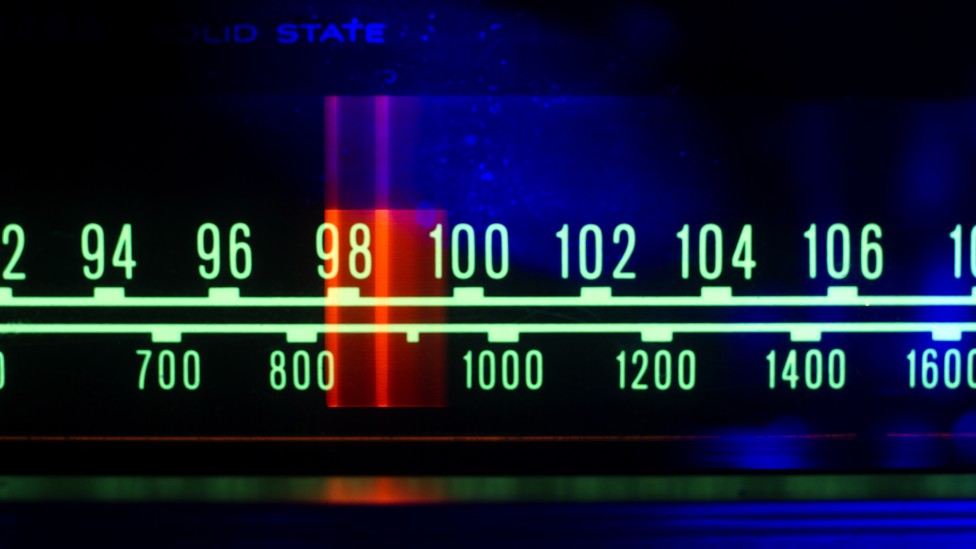 GEORGETOWN, Del.—A few years back, Maria Elena Montano had a problem. She says that a supervisor at the poultry-processing plant where she worked had begun targeting her with write-ups and complaints. It all stemmed from when she reported worms in a box of chickens on the line, she told me.
It was not just her: The plant where Montano worked has been cited by the U.S. Department of Labor for causing musculoskeletal disorders in workers and for not allowing workers permission to go to the bathroom. (Poultry processing facilities are some of the worst places to work in America, according to Debbie Berkowitz, a former senior policy advisor for the Occupational Safety and Health Administration.)
Montano went to her union and complained about her supervisor, she says, but the union wouldn't help. She tried talking to other managers, but they sided with her boss. She even tried to get other employees to speak about what a hard worker she was, to prove that it wasn't her who was in the wrong.
But no one would help her. So Montano did something unusual: She called Kevin Andrade, whom she refers to as her "radio guy." Andrade is the host of Hola in the Morning, a popular Spanish-language show based in this small Delaware town of 6,000 that's almost 50 percent Latino. On air, she complained about the union and about the company, naming names, and was particularly venomous toward one union representative, who she said was incompetent. "I called him on the radio and told him he needed to show his face and that he was done stealing from the workers," Montano told me, through a translator, in the small trailer she shares with her three children. She recalled saying, "You know who I am, call me, defend yourself, explain yourself.'"
Shortly after that, Montano was fired. She has now filed a lawsuit against the company for wrongful termination. (Neither the union nor her former employer, Allen Harim, wanted to comment for this article.)
Calling Andrade didn't work out for Montano, but that's not all that matters.  Georgetown has no elected Latino representatives, and few local Latino leaders, but it does have a Spanish-language radio station that reaches many Latinos at work, allowing them to air their grievances to the community. So, it's Andrade and his very public on-air show where people often get the help they need. "I believe people see me and the radio as a voice, and that's why people call me every day," Andrade told me from the small building that hosts the radio station, Maxima 95.3.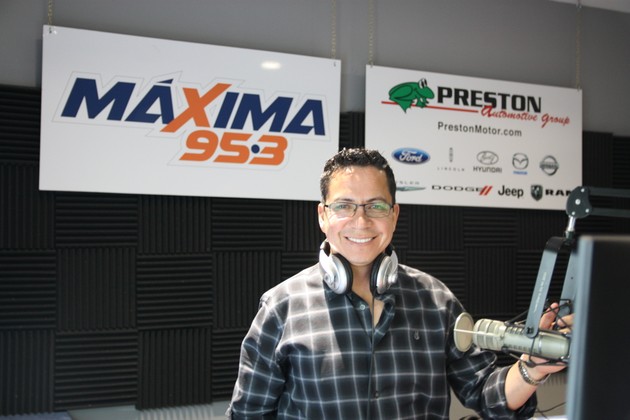 Recently, for instance, one of Andrade's frequent callers began complaining about an employee at a local gas station. Calling out the business by name, he'd talk about how its employee didn't treat Latinos with respect. Other callers started to chime in on-air, echoing the complaint about the same gas station. Andrade's 10th on-air call was the owner of the gas station, who didn't speak Spanish, but whose son had been driving in the car with a Latino friend, who told him his father's business was the topic of local discussion. The owner apologized on-air to Latinos, and promised to remove the employee from a customer-service position.
In another instance a few years back, callers started to complain on Hola in the Morning about a policeman in Dagsboro, a nearby town, who was driving an unmarked gray car and pulling them over. They didn't know his name, but described his appearance and what his car looked like.
Andrade called for a town meeting with Floyd Toomey, the local police chief, and other officials. At the meeting, locals talked about the traffic stops, and Toomey went back to the officer and had him change his behavior—the officer had been pulling over people in an incorrect manner, Toomey told me. The man no longer works at the police department, Toomey told me. "It was remedied, and if it hadn't been for Kevin, I never would have known there was a problem," Toomey said.
Radio is an effective way to reach immigrants in many American communities where they might not otherwise feel included. It's also a way to give them a voice, Marc Grossman, a spokesman for the Cesar Chavez Foundation, told me. "It's a community center over the airwaves," he said.
Radio reaches many listeners because so many immigrants work in places where they can listen to the radio during the day, such as farms, he said. What's more, he said, many immigrants don't feel like they're a part of mainstream society. Their opinions aren't solicited, and if they're undocumented, they're not to allowed to participate in things citizens can, like voting. Radio "is one of the few places where people have the opportunity to express their views and become active," he said.
That's one of the reasons Cesar Chavez himself started a station called Radio Campesina in 1984 to try and reach the immigrant community in California. It has now grown to nine stations in three states: California, Arizona, and Washington. Farmworkers call in to complain about violations of workplace-safety rules and hosts talk about political developments affecting Latinos. Radio Campesina was one of the main vehicles that motivated people in Arizona to go out and protest SB 1070, the strict 2010 anti-immigration law.
The hosts of these on-air community centers become local celebrities of a sort. They also become local therapists, on air and off. Many Latinos in Georgetown have Andrade's cell number, and call him whenever they have a problem, whether they're on air or not. They call to tell him they've been in a car accident and don't know what to do. They call him to tell them their husbands are beating them and they can't take it anymore. They call to tell him a local bridge is closed and the traffic is awful. He doesn't mind. They're his community, he says.
Andrade owns Maxima and four other Delaware frequencies. Ecuadorian by birth, he was a radio host in his home country, and then decided he wanted to come to the United States and try his luck on the radio here. He almost went to Miami, but decided the city was too big and the market over-saturated, so he ended up in Georgetown, Delaware, in 2003.
Andrade's show is not just a real-life workplace soap opera played out on air. He does the typical radio bits too: funny characters, interviews with local authorities, perspectives on the news. He thinks that being an activist should be on more local radio hosts' agenda. "Sometimes as radio broadcasters we are just thinking of ratings, and just competing with each other. But we have no content," he told me. "When I go and visit the big cities I hear radio stations just playing music and talking trash. I believe that we have to educate the community."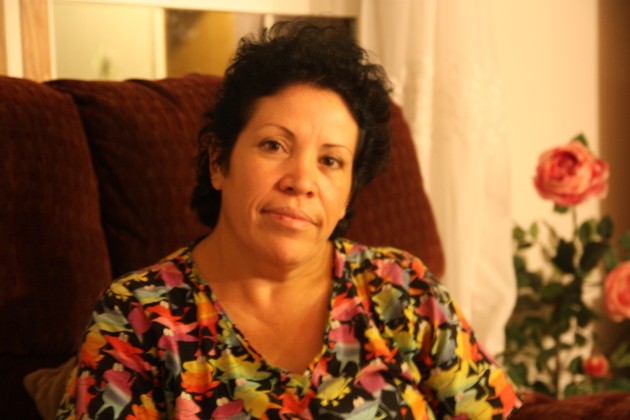 Some of Andrade's lectures are not the upbeat, lighthearted programming that typify morning radio. He exhorts them for not paying their taxes, tells them to pick up trash, to work hard, to make a good impression on the white community.
Andrade's reach isn't limited to Georgetown. In the last few years, many of his listeners called in saying they were getting pulled over frequently for driving without a license. The problem, he realized, was that many of the callers were undocumented, and Delaware didn't give licenses to people in the country illegally. But people had to drive, to get to work, to drop off their kids at school, to buy groceries. So Andrade got on his soapbox. He talked to pastors and the police, and even, on-air, the governor. In part because of his efforts, Delaware in 2015 began to allow undocumented people to get a state-issued driving card. "If we want something to get done we have to put our hands on it," he told me. "We have to find solutions for the community."
Maria Elena Montano isn't disappointed that talking on the radio got her fired. She started a house-cleaning and yard-maintenance business, and now works for herself. She also sells tamales and makes dresses. The work is much easier on her body than being at the poultry plant, where she often had to lift 60-pound boxes and where supervisors sometimes didn't let her leave to go to the bathroom.
Talking about the conditions at the plant was liberating, she said. "Every time I was on the radio, friends would ask, 'What's wrong with you? Why are you making this mess?'" she told me. "I told them, 'I'm tired of being treated this way.'" Her union didn't help her. Her friends didn't help her. Only her radio guy would.