The Promise and Challenge of Moving Money Into Black-Owned Banks
Can an influx of cash and a wave of account openings help smaller-scale financial institutions serve their communities?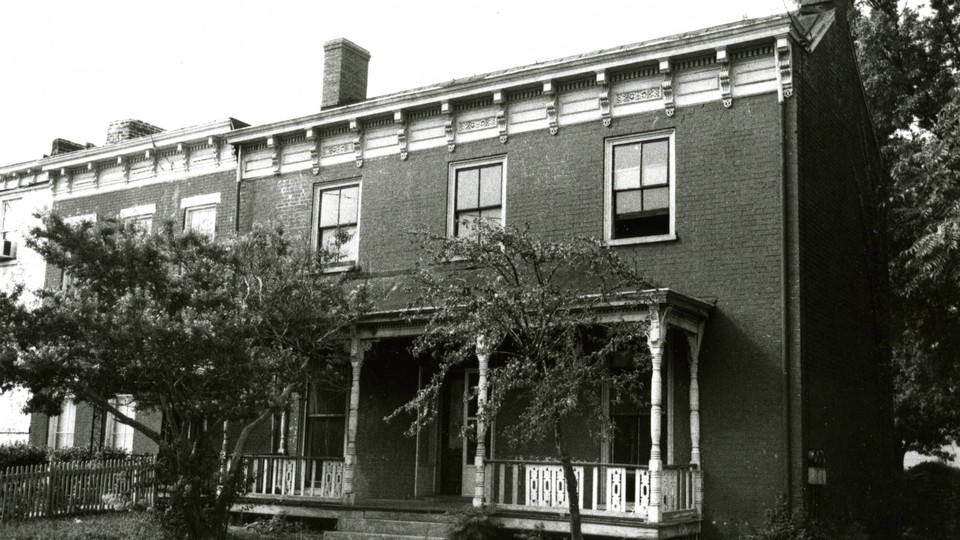 In the past few weeks, black-owned banks have gotten a huge boost from a movement called  #bankblack, with thousands of new accounts opened and assets that have grown by as much as $6 million, according to some reports. The push to patronize black-owned banks gained traction several weeks ago when the rapper Killer Mike (who has a long history of promoting black-owned banks and businesses) called for black people to move their money out of major financial institutions as an act of protest against police brutality and ongoing racism.
For most of America's  history, banking and finance remained as deeply segregated as the rest of the country. From the period of Reconstruction up to the Civil Rights Movement, black-owned banks were the most reliable—if not the only—option for black Americans looking to buy homes, invest, or get business loans. They were the primary lenders for all kinds of community fixtures, from churches to nursing homes.
While the idea of economic investment in the black community via black banks has clearly been a mobilizing force, it will be hard for black-owned banks to return to their former glory, given how drastically they've been depleted. The number of black-owned banks has dwindled to around 25, from more than 40 a decade ago, according to data from the FDIC.
#bankblack's successes are certainly impressive, but making black-owned banks economically viable in the long term will require more than just a one-time cash infusion—it'll require larger and more systemic change.
The decline of black-owned banks began less than 50 years ago, when legislation mandated that white banks serve black customers—an encouraging development, no doubt, but also one that carried significant consequences for black-owned banks. For instance, the 1977 Community Reinvestment Act, which required large banks to meet the banking needs of those in their communities—including low-income residents and minorities—had a major impact on black-owned banks, funneling much of their previous business toward larger, whiter banks, says John Robinson, a sociology professor at Washington University in St. Louis who has studied the intersection of race and banking. "It was a piece of legislation whose heart was in the right place, but it incentivized some of these banks to do more business in black communities, which in turn had the effect of exposing black-owned banks to far more powerful competitors," he said.
Black-owned banks face challenges that have little to do with race, too. Most of them have had to contend with the difficulty of operating a small, community-centered institution in an age of mega-banks that employ tens of thousands of people, and boast even larger populations as customers. "Black-owned banks tend to be similar to community banks, and I see them—along with community banks and credit unions—as locally-based institutions with a track record of serving working and low-income families—families who would otherwise be subject to redlining and predatory lending," Robinson said. "These sorts of institutions, including many black-owned banks, are rapidly dying off."
Since the Great Recession, smaller banks have objected to new regulations put in place by the Dodd-Frank Wall Street Reform and Consumer Protect Act. Though the law was meant to rein in larger institutions, many smaller banks have complained that regulations imposing stricter compliance reporting and heightened capitalization standards (meaning how much money banks must keep on hand) have become crippling for smaller institutions, despite carve-outs for small banks. These banks have seen a wave of consolidation that has also resulted in smaller black banks being snapped up by non black owners. And shrinking customer bases have made it more difficult for some black banks to continue serving their remaining customers, meaning that even those who remained loyal to black-owned banks may have had to seek services elsewhere to satisfy some of their more complicated financial needs.
As activists continue to mobilize against racial injustice, it's unsurprising that economic protests, like #bankblack, would follow. They are a natural outgrowth of activist movements, as these ideas have been championed by Martin Luther King Jr., Malcolm X, and Marcus Garvey—to name a few—all of whom advocated for supporting black businesses and making economic contributions to black communities and causes.
But Robinson says that a push for the revitalization of black banks will only be successful if it's coupled with agitation in other realms. "Boycotts have been most effective in conjunction with other direct-action protest," he said. "I would be skeptical of the idea that #bankblack would be effective on its own, or provide an alternative to more direct forms of political agitation, organizing, and movement-building."
According to Robinson the revival of black-owned banks would require more than sustained and robust business—it would require a massive change to the American banking system, which he says still favors the largest banking operations over community-based banks and credit unions. It may also require the federal government to create more specific and protective allowances for small banks, minority banks, or both. The movement surrounding #bankblack has momentum, and coupled with other actions the prospects for black-owned banks could certainly improve. Still, there will be much left to do in order to ensure that small, community-based banks—black or otherwise—are empowered to serve their customers.