Airbnb Challenges Its Hosts to Be Less Racist
The home-rental platform is instituting policies that will punish users for turning away minority guests.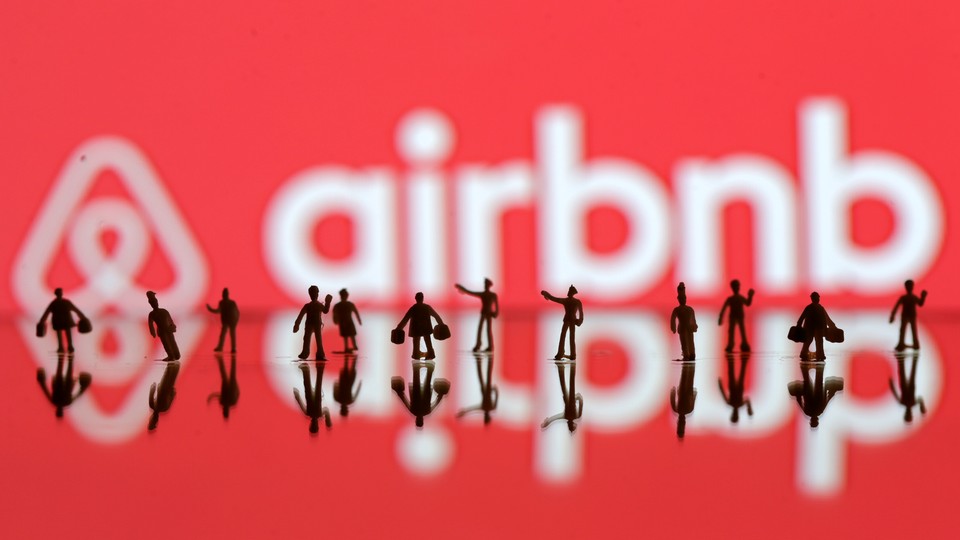 Plagued by very public allegations of user bias, Airbnb, the polarizing, popular home-rental platform vowed to enact tougher measures against hosts who discriminate against potential guests.
In a sweeping internal report released on Thursday, the San Francisco company formally reckoned with the claims. "An increasing number of Airbnb hosts and guests have voiced their concerns about being discriminated against when trying to book a listing because of their race, sexual orientation or gender identity," read the report, which was written by the former American Civil Liberties Union director Laura Murphy and the current head of a public-affairs consultancy.
To combat bias, the company announced that it would take several steps, some symbolic and others more actionable, to promote a more inclusive platform. Starting in November, all users will be asked to affirm a pledge to eschew bias:
We believe that no matter who you are, where you are from, or where you travel, you should be able to belong in the Airbnb community. By joining this community, you commit to treat all fellow members of this community, regardless of race, religion, national origin, disability, sex, gender identity, sexual orientation or age, with respect, and without judgment or bias.
The company also further outlined its new nondiscrimination policy, which was developed with help from former U.S. Attorney General Eric Holder, who joined the company as an advisor this summer.
Airbnb added that it will also push hosts to allow more bookings that don't require pre-approval and punish those who appear to reject guests improperly. "If a host rejects a guest by stating that their space is not available, Airbnb will automatically block the calendar for subsequent reservation requests for that same trip," the report read, adding that the feature will be implemented in 2017.
Resisting a call by many to remove user pictures from the equation entirely, the company said it would "experiment with reducing the prominence of guest photos in the booking process and enhancing other parts of host and guests profiles with objective information." But even those steps may not overcome the kind of bias observed in a Harvard study last year, whose authors sent 6,400 booking requests from fake Airbnb accounts without pictures. As Biz Carson wrote last year, "Renters with white-sounding names booked successfully 50 percent of the time, compared to 42 percent for African American names." In its report, Airbnb acknowledged that its findings "generally confirmed public reports that minorities struggle more than others to book a listing."
In an email to users on Thursday, Airbnb's CEO Brian Chesky noted that the company would someday offer sensitivity training for hosts and guests. "We are working with experts on bias, including Dr. Robert Livingston of the Harvard Kennedy School of Government and Dr. Peter Glick of Lawrence University, to make anti-bias training available to our community, and will be publicly acknowledging those who complete it."
Lastly, the company also pledged to make itself more diverse, "ensuring that the percentage of employees from underrepresented populations in the U.S. increases to 11 percent by the end of 2017." According to the report, new figures set to be released later this month indicate that, like many of its California startup peers, less than 10 percent of its workforce is comprised of minorities.
Despite these ambitious plans and the cannonade of high-profile names and organizations involved in its report, Airbnb's efforts to recast itself as a more inclusive platform may be undercut by the difficulties it will face in actually diminishing bias. "I don't think there's a software algorithm you can create that can make people love each other," one executive at the nonprofit Color of Change, which was consulted in the research for Airbnb's report, told The Wall Street Journal. Nevertheless, with companies like Twitter and Reddit floundering with their own problems with racism and sexism, the giant of the so-called sharing-economy is receiving near-universal acclaim for starting the process.