The Overlooked Consumer Group With Billions to Spend
While American companies fixate on Latino consumers, the growth of Asian American buying power is outpacing everyone else's.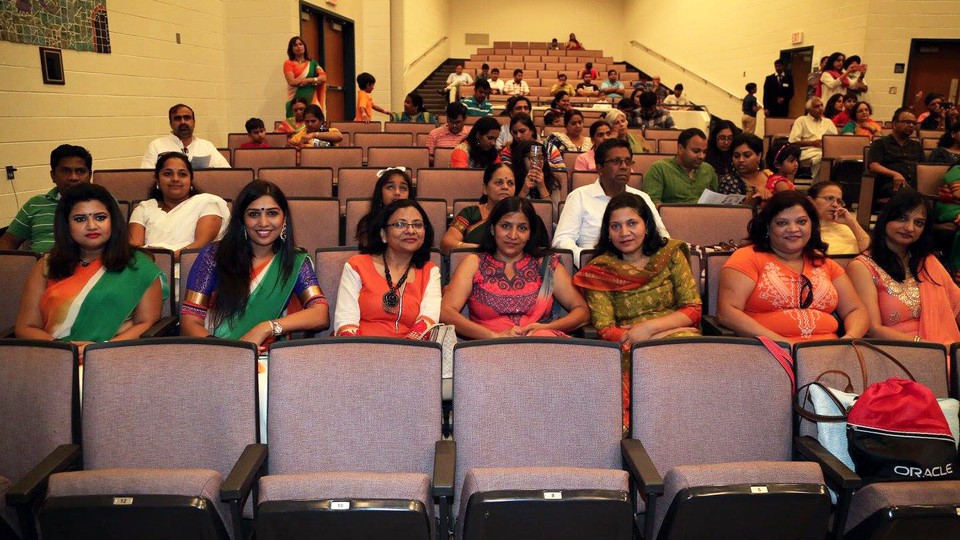 RICHMOND, Va.—American companies are obsessed with Latino millennials. The young, bilingual consumers are the target of billions of dollars in corporate spending, whether it's through Toyota's Vayamos Juntos ad campaign or McDonald's college scholarships for Hispanic students. It's a smart focus, considering the U.S. Latino market is worth $1.3 trillion and millennials have an estimated $200 billion buying power.
Yet this fixation may lead some to overlook today's fastest-growing ethnic consumer group: Asian Americans. In 2015, they had an estimated buying power of $825 billion, which is expected to grow to $1.1 trillion in 2020, according to the Selig Center for Economic Growth at the University of Georgia. In the past 15 years, the Asian American consumer market grew by 199 percent, outpacing gains in the disposable income of Latinos, whites, blacks, and Native Americans. The U.S. Latino population might be three times larger than the Asian American community, but the Asian American population is now growing at a faster rate overall.
Jeffrey Humphreys, director of the Selig Center, says the rising power of Asian American consumers presents a huge challenge for companies that want to reach them. Unlike Latinos, who mostly share one language, Asian Americans are made up of diverse communities from countries like India, China, Vietnam, Korea, and the Philippines. "These are very, very different cultures, with different languages, so it makes it quite hard to deliver a culturally sensitive message," says Humphreys.
Indians are the most affluent Asian American consumers, with an estimated $212 billion to spend. Although California and New York have the largest Asian American consumer markets, Virginia now is now among the top ten. In the Richmond area, Henrico County, the most affluent suburb, is home to 10,000 Indian Americans (about 3 percent of the county's population). The area's local Regal movie theater screens the latest Bollywood films, and a 20,000-square-foot Hindu temple attracts hundreds of worshippers every week.
I recently had dinner at an upscale Indian restaurant in Henrico with Rakesh and Deep Bainsla. It was, coincidentally, Indian Independence Day. The couple, who head the India Association of Virginia, were eager to tell me about their plans for the Independence Day party the organization was throwing that weekend. "There will probably be 500 people there," Rakesh said.
Rakesh, a software engineer from New Delhi, has been living in the Richmond area with Deep and their two children for six years. He loves living in the posh suburb of Henrico, he says, because he doesn't need to worry about traffic: Everything he needs is within four miles of his home. On his street, more than half of his neighbors are Indian, Chinese, or Korean. It doesn't surprise him that Asian Americans are the fastest growing ethnic consumer group, because he sees how Indians in Richmond spend their money. They covet the latest Apple gadgets and dress in brand-name apparel, such as Polo by Ralph Lauren, Nike, and Under Armour.
Many Indians in Richmond, like Rakesh, are in the United States on H-1B visas, a temporary work permit that brings hundreds of thousands of high-skilled workers to the United States every year. The minimum salary employers can pay an H-1B software developer in the Richmond area, for example, is $72,000. A large number are doctors, so it's a community with a good deal of disposable income.
Many affluent Indians living in the United States invest a lot of money in education. "We are definitely education freaks," says Rakesh. "Everyone one of us has a dream of sending our kids to Harvard or Duke or MIT." Indian parents tend to nurture very specific career aspirations for their children, he says, steering them to become doctors, lawyers, or engineers. What if one of their children wants to be a professional basketball player? Deep is quick to answer: "We tell them that is a hobby, not a career."
The investment in education seems to be a unifying theme across Asian American consumer groups. My Lan Tran, who is president of the Virginia Asian Chamber of Commerce, says Asian American parents will do whatever it takes to pay for their children's college tuition, rather than take out loans. "That's why you see people in their 70s still working at their grocery store, because their kids are going to Virginia Tech or med school." The focus on education is likely one of the biggest drivers of Asian American wealth. In 2015, about 54 percent of Asians had a college degree, compared to about 33 percent of the overall population. Their average household income is $74,105, compared to $53,657 across the country.
Tran, who is from Vietnam, is more cautious when talking about wealth. It's not about "money," she says in a hushed tone, as if it were a dirty word. It's about "economic prosperity." Tran's organization represents about 5,000 Asian businesses and entrepreneurs across the state, of which the majority are Indian and Chinese. Though hardly unique to Asian culture, Tran says the pursuit of wealth in Asian culture has deep roots in Eastern thinking. She points to Chinese philosopher Confucius, who is quoted as saying "Death and life have their determined appointments; riches and honors depend upon heaven." Tran says many people interpret his teachings to mean that people are wealthy because God favors them. "When you are wealthy, you have done something right," says Tran, adding that Confucianism has a strong influence in China, Vietnam, and Korea.
Tran says she would like to see American businesses view Asian Americans as powerful consumers and entrepreneurs, rather than just as immigrants with exotic traditions and cuisines. "People always say how much they love Asian culture, but we have so much more to offer," she says.
It's true. They have $825 billion to offer.