From Clerk to Postmaster at One of the U.S.'s Oldest Post Offices
Cindy Mason talks about what it's like running the USPS location in Hinsdale, New Hampshire, which turns 200 today.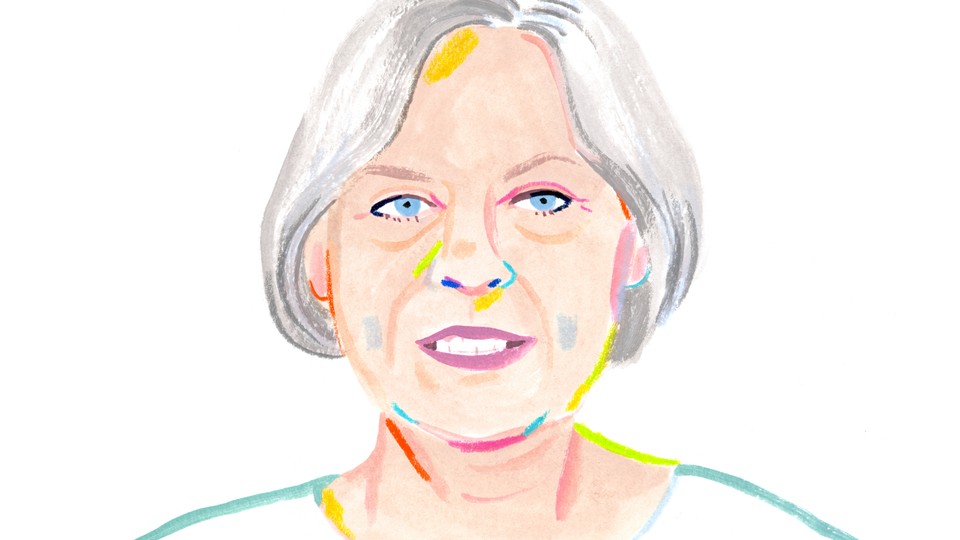 The U.S. Postal Service has come a long way since Benjamin Franklin was appointed Postmaster General in 1775, when mail was often left at inns and taverns due to the lack of post offices in the country. In 2015, the Postal Service processed and delivered 154 billion pieces of mail using over 200,000 vehicles, including cars, bicycles, boats, helicopters, hovercrafts, and even a mule train. Its employees also made deliveries, of course, by foot.
Today, the oldest continuously operating post office in the U.S.—the Hinsdale Post Office in Hinsdale, New Hampshire—is celebrating its 200th birthday. The building was already a tourist attraction, but today the office and its staff have music and cake in the works.
As the 26th postmaster of the Hinsdale Post Office, Cindy Mason manages its staff and makes sure the mail is getting delivered. Mason started as a part-time clerk with the USPS, but eventually got not only a bachelor's degree in management but also two MBAs (one in each management and entrepreneurship). Mason also received an award recently from the Environmental Protection Agency for a rain garden installed next to the building, which catches water from storms to nurture some 500 plants.
For The Atlantic's series of interviews with American workers, I spoke with Mason about her career as a postmaster, from how she manages her office to the the trajectory of the USPS. The interview that follows has been lightly edited for length and clarity.
---
Bourree Lam: How did you become interested in working at the U.S. Postal Service?
Cindy Mason: Previously, I had worked at a telephone company. I took time off when I had my two children. Then when they became school age, I decided it was time to get back into the workforce. There had been an advertisement for postal jobs, and I took the examination. Once you take the examination, you were put on a list based on how you scored. When different jobs came up, the list was brought around and you were given a call to see if you wanted that position.
Lam: How did you become a postmaster, and how did you come to work at the post office in Hinsdale?
Mason: I started working with the Postal Service in 1986, as a window clerk in Montague, Massachusetts. That was the name of the position at that time—now they call them sales associates. When a job posting came up for the postmaster position in Leverett, Massachusetts, I put in for it, and was awarded that position. In July of 2009, I was appointed postmaster here in Hinsdale.
Lam: How much mail does your post office handle daily?
Mason: The population of Hinsdale is a little over 4,000 people. We have 700 post-office boxes here, and about 500 of them are rented [out to customers as PO boxes]. We probably have about 1,200 deliveries on our routes, and then another 500, so we're right around 2,000 deliveries per day.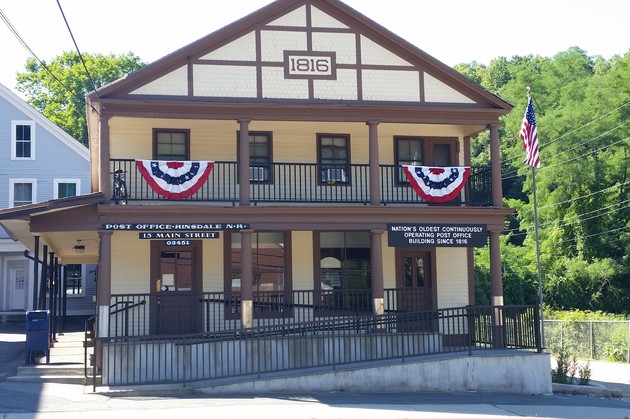 Lam: What does a postmaster do exactly?
Mason: A postmaster is a jack-of-all-trades. You do everything in the post office: Delivering the mail, waiting on the window, providing customer service to the community. You're in charge of making sure that all of the mail goes out to the customers in a timely manner.
There are different levels of post offices in the Postal Service. The first post office I had was a very small one, and I had just one route there and one other employee besides myself. Because it was a small area, coming to the post office was where everybody met and got together, and shared all the information. It's just a real community place.
Lam: Do you feel like the post office is still a social place where people gather?
Mason: It is. There are people who just visit to purchase stamps or mail packages and things like that. But you have the core people, and they come in to rent post office boxes. In this community, here in Hinsdale, we're very close: the town hall is next door, the police station is across the street, and the community center is on the other side. Between those four places—we're really a hub in the community. We see a lot of people every day.
Lam: Is the Hinsdale post office a very historic one?
Mason: It is. This office is the oldest continuously operating post office in the United States. This post-office building was built in 1816. It's never been closed, even when there were issues with the building, or a suspension of service, or anything. It has been running six days a week since 1816 in this building.
Lam: I found this interesting: The Hinsdale office hired its first female postmaster in 1888. That sounds very early and radical.
Mason: There have only been three female postmasters since then. There have been two women who served as OICs—which is what we call an officer in charge—and usually an OIC comes into an office when there's a vacancy, someone has retired, or gone on to another position. Adelia Barrows, took over the position for her husband in 1888 when he passed away. Fred Colton later replaced her, because she didn't want to take the tests that became required to get a job in the post office. She didn't want to do all that, so she retired after 33 years.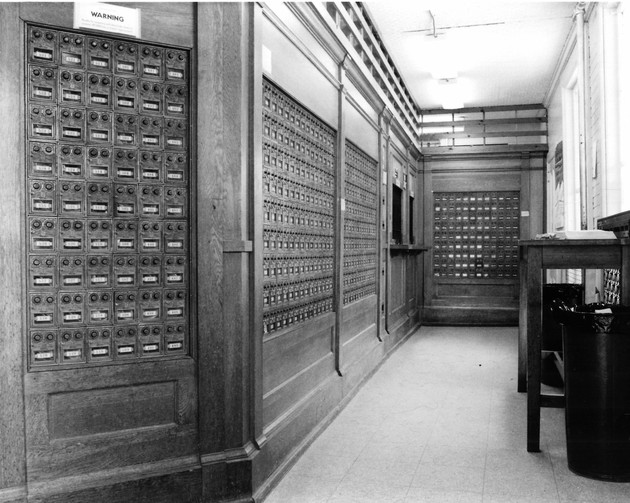 Lam: Does this post office get a lot of attention for being the oldest one in the country?
Mason: We do. People walk in here all the time. It really is quite stark: The whole lobby is the oak—the old oak—and we have the old combination post office boxes. A lot of those have been here for a very, very long time.
We have a business in town that brings their customers down to the post office when they're in town, and they share the fact that we're the oldest. They're really history buffs. We have a lot of people that will just stop in and they say, "You're really the oldest continuously operating post office?" We say, "Yeah, we sure are."
Lam: What are the hardest and most rewarding parts about working as a postmaster?
Mason: The great part is that you meet so many people, and you get the opportunity to assist a lot of people. I work with a great crew here; we have three rural routes, and two clerks. We're a small office, but everybody works together. We're successful in taking care of our customers and taking care of the mail. Everybody here is proud to work here. I really can't see a downside.
Lam: Does it get really crazy around Christmastime when people are mailing gifts?
Mason: Christmas is a crazy time, but you know what's really great about that? There are people that you don't see all year long, and they come into the office at Christmastime because they're mailing their cards. There is a lot of pride in making sure people get all their packages. Yes, it's busy and crazy. But it's also very rewarding.
Lam: How do you see your job, and the role of the post office, shifting as people change the way they communicate?
Mason: Email has certainly come into play with the Postal Service. People don't write letters the same way that they used to. However, that doesn't mean that we still don't fill a very important part. We will be changing ourselves, and can I tell you what we're going to look like in 10 years? Not exactly. But I see us continuing to be a delivery service: Because of all the rural areas, we are still going to be a very important part of the fabric of the country. I do believe that the Postal Service is going to change, but it's still going to be a viable place to work in the future.
---
This interview is a part of a series about the lives and experiences of members of the American workforce, which includes conversations with a cashier, a train conductor, and a coast guard pilot.