The Woman Pushing Women Into Tunisia's Politics
Following the country's 2011 revolution, Ikram Ben Said decided to figure out how to get more equal representation in the new government.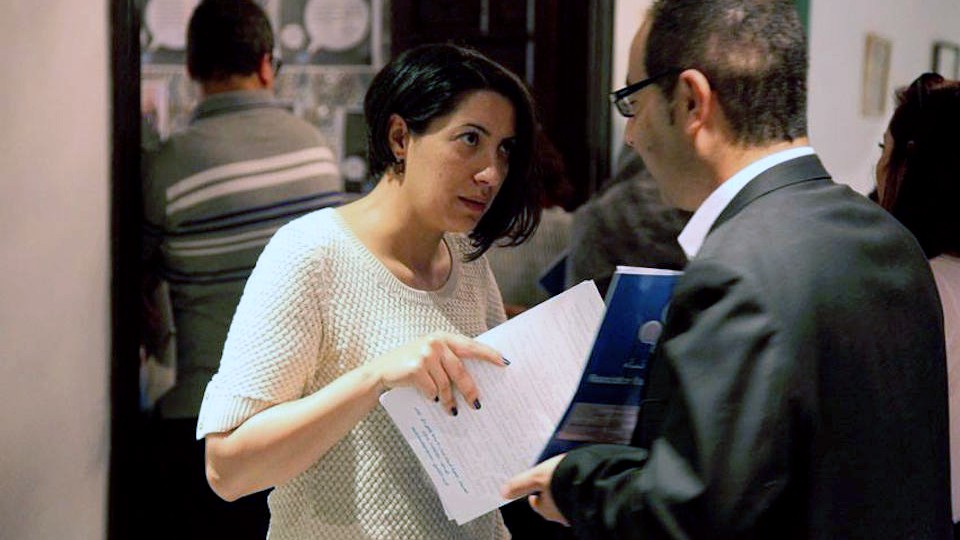 When the Tunisian revolution of 2011 opened a path toward democracy, the activist Ikram Ben Said saw an opportunity to include women's voices in the country's emerging political landscape. At 30, Ben Said was already a vocal advocate for social causes. She was a senior program manager with a peacekeeping organization called Search for Common Ground, and volunteered with several nonprofits that worked with single mothers and abandoned children.
Shaped by these experiences, she founded the organization Aswat Nissa ("Voices of Women"), an effort to cut across Tunisia's political party lines to unite women in seeking equal political and government participation. In Tunisia, men are still considered the legal head of a family, and until last November, a woman could not legally travel abroad with her minor-aged children without permission from her husband. It is in this context that Aswat Nissa is trying to get women both the opportunity and the confidence to take part in the political process. At the moment, roughly a third of Tunisia's parliament is made up of women.
Aswat Nissa trains female candidates to stand for election and organizes widespread programs around the country to encourage women to vote, reaching beyond activists to ordinary citizens. In 2014, Aswat Nissa was awarded the Madeleine K. Albright Award for its efforts.
Ben Said is no longer president of Aswat Nissa, but she continues to be involved as a member and voluntary adviser. For the past year, she has been a Hubert H. Humphrey Fellow at the University of Minnesota's Humphrey School of Public Affairs, focusing on public-policy analysis as well as women, peace, and security.
I recently spoke to her about her life, her work, and how women in her country are making their way into positions of leadership. This is an edited and condensed transcript of our conversation.
---
Sharmilla Ganesan: How did Aswat Nissa begin?
Ikram Ben Said: Before the Tunisian revolution, I was an activist and volunteer with two organizations working on behalf of women. While I really enjoyed my experiences there, I also understood that, yes, we need humanitarian and social work, but we also need to change policies and laws so that everyone can benefit in a short amount of time.
That is why I had the idea to create Aswat Nissa, which mainly works to encourage women's political participation. The idea was to empower women so that they can be elected into parliament and be a part of government institutions. We wanted them to bring the voice of women and their priorities to the table so that policies and laws can really be gender-sensitive and egalitarian.
Ganesan: What roles have you and Aswat Nissa played in Tunisia since the revolution?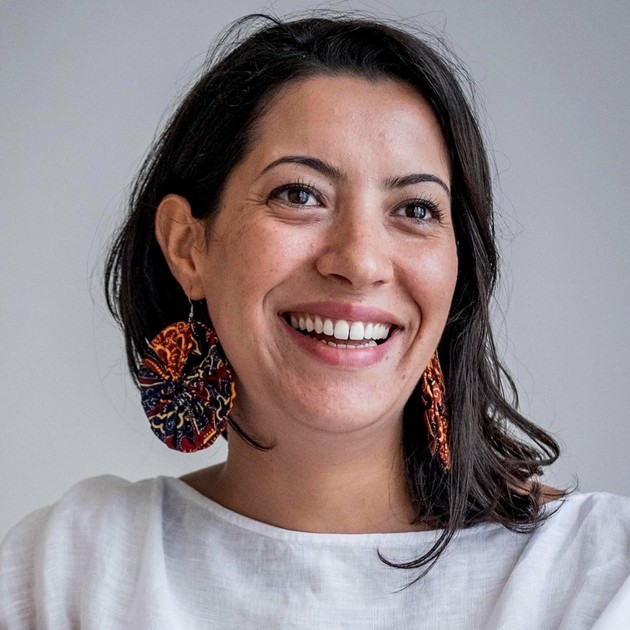 Ben Said: We mainly worked on raising awareness and encouraging women to vote, because we had two national elections after the revolution, in 2011 and 2014. So we had activities at the grassroots level to mobilize women to vote: going to various communities, explaining the electoral process to women, holding election simulations. We were trying to show them the link between the private and the political, the importance of participating in this process.
We have also been working with female politicians to train them to be ready for elections. We haven't had municipal elections yet, but hopefully we will soon. So we are training women for these municipal elections, and I like to say we focus on three major things: competence, connection, and confidence.
Competence is ensuring the women know their jobs. Connection refers to putting the candidates in touch not just with the people she will be working with, but also other female politicians and parliamentarians, and with the media too. Finally, we work a lot on building up the confidence in these women, telling and showing them that they can make it, that they can run for office too.
Ganesan: What's notable is that Aswat Nissa was the first organization in Tunisia to work across political divides.
Ben Said: Yes, we were unique in that we worked with women from all political parties. The reason I'm so proud of that is because my country, from about 2012 to 2015, experienced severe polarization between Islamist and secular groups. It had a very, very bad impact on our society.
So our organization worked with all of these political parties. We said, "Yes, we are aware of the polarization. Yes, we are a secular NGO that believes in full equality between the genders and total separation between religion and politics." But we said that these Islamist women also represent a huge percentage of society, and we need to work with them to raise awareness so that we can advance the women's agenda.
It was very important to for us to work with people who do not fear our values of equality, and to also bring all women around the table to discuss these issues. I do believe that when you have a safe space to bring women together and talk about gender issues, wherever the political line is, these issues can unify women. It's very hard, of course, but I think it is a process and we need to trust this process.
It was a very big surprise for the female politicians who came for some of our sessions; they said, I never imagined myself sitting at the same table as this political party or the other. And yet, they discovered they have some common values and issues, even though there are some differences too.

Ganesan: When working with women of such different political beliefs, how do you bridge the gaps when it comes to subjects that can often be very divisive?
Ben Said: Creating a safe space is very important. Of course we all have different views and opinions, but the problem sometimes is also in the way we present our point of view or react to someone else's.
Being respectful and arguing respectfully, this is key for us. This is the key for each society that wants to move forward and deal peacefully with the differences they have.
Ganesan: What is the current situation in Tunisia when it comes to women in positions of leadership?
Ben Said: We have the parity law, so the parliament is about 31 percent female. In government positions, unfortunately, that's not the case—it's just 19 percent. And these positions tend to be the ministries traditionally associated with women, like the ministry of culture or women, but not, say, defense or finance. In high public-administration positions, it's about 0.7 percent women. Unfortunately, it is still a very, very patriarchal society.
Ganesan: What are the challenges women face in Tunisia to reach positions of power?
Ben Said: Within the political parties, it is a very patriarchal system. Many aspects of the political process take place in a way that women are excluded from. They can't socialize or interact in the same way.
Meetings for political parties often happen at all hours, while a woman is expected to go back home to her family, for example. Or it is considered inappropriate for women to be in certain kinds of spaces. This makes it very difficult for women to have access to finance, media, lobbyists, and other influential groups. Also, when you are a woman who speaks out or expresses your opinion, you are often treated as aggressive or impolite.
For these reasons, political parties also don't really invest in women. These are very competitive spots, and no one is going to give up their space for someone else. Add to this the lack of solidarity between women within the political party. There is a lack of strategic vision on how to empower women throughout the country, and no political will to make things happen.
Ganesan: So what shaped your outlook to make you the kind of woman you are today?
Ben Said: I was born in a pretty normal working-class Tunisian family, but we always had a safe space in the family to talk a lot about politics. My father loved politics, and while I didn't always agree with him, we debated a lot. It was normal for us to discuss and debate these things within the family.
Even though we were in a dictatorship regime, I was raised with a lot of confidence. I have heard many times from my family that if Ikram decides she wants to do something, she will do it. This had an influence on my personality.
And then as I became older and got exposure to how things were, I started questioning. A lot of it comes from daily life: what it was like being a woman and living in a dormitory, or taking public transportation. When I started getting angry at the lack of responses and action, that is when I started taking it to another level, of becoming involved in activism.
Ganesan: Do you see yourself becoming a part of this new political landscape in your country?
Ben Said: I don't have specific plans yet, but yes, the ideal for me is being in politics, being in a position of power, because I want to get things done. You can make an impact working in civil society, but it's still not enough because you don't have the power to make decisions. When I'm very frustrated with the political and economic situation in my country, and say, this is what I would do if I were the minister, then why shouldn't I work towards being one?
In our culture, it is not always viewed positively when a woman says she wants to be in a position of power. She is treated as being too ambitious, and there are so many stereotypes about women in politics. But since I work on women's political empowerment, I teach myself too. I've learned to acknowledge that power can be positive, that it can be shared.