Braiding Without a License
Aicheria Bell helped file a lawsuit to allow stylists like herself to serve customers without technically committing a crime.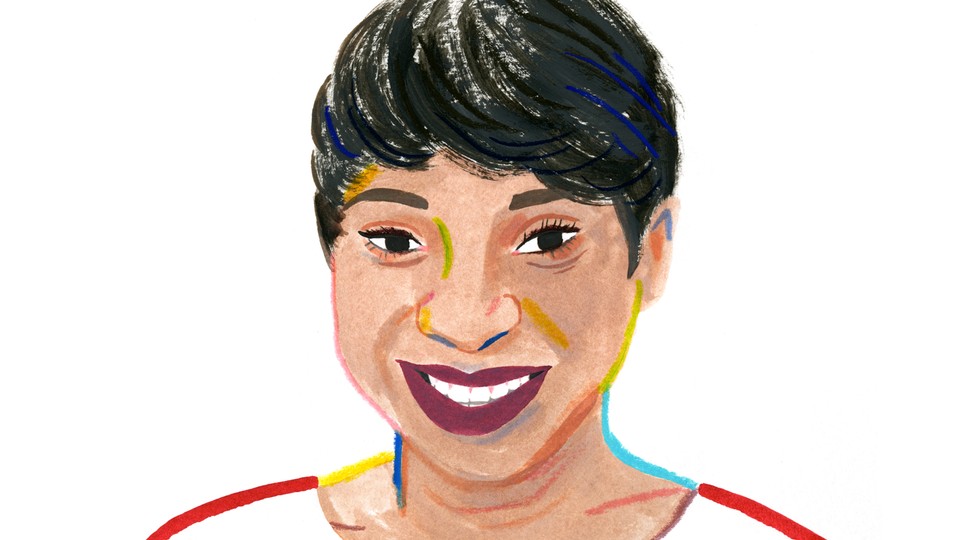 As of July, braiding hair without a cosmetology license is no longer a crime in the state of Iowa. Two black women, Aicheria Bell and Achan Agit, filed a civil lawsuit against the state's cosmetology board last fall with the help of the Institute for Justice, claiming that occupational licenses threatened their ability to make a living in Iowa, and disadvantaged black stylists in particular because of the braiding's racial and cultural roots.
Previously, any stylist who braided hair was required to graduate from high school (or its equivalent) and have a cosmetology license—one that took 2,100 hours and could cost up to $22,000 to obtain. Bell and Agit say that cosmetology school mostly included training unrelated to braiding, and focused instead on more Eurocentric styles. In July, Iowa Governor Terry Branstad exempted hair braiders from the state's cosmetology licensing laws, and Bell, Agit, and the Institute for Justice dismissed their lawsuit.  Now, braiders in Iowa simply need to register with the state.
Licensing laws vary across the U.S.—Arizona and Delaware, for example, require no licenses for braiding hair, while Montana and South Dakota require over more than 2,000 training hours. A new report from the Institute for Justice notes an inverse relationship between the number of licensed or registered hair braiders and the requisite training hours in a state. The study finds that among 12 states and the District of Columbia, the states that demand more training hours have fewer braiders relative to their black populations than states with lighter requirements.
For The Atlantic's series of interviews with American workers, I spoke with Aicheria Bell, one of the women who filed the lawsuit and who now braids hair in a barber shop, about how she started out as a stylist, the fear she faced braiding without a license, and how she'll build her business now that the laws in her state have changed. The interview that follows has been lightly edited for length and clarity.
---
Adrienne Green: How did you get started doing this job?
Aicheria Bell: I am the eldest of 12 siblings. My mother is the single parent of six girls and six boys, and braided for a living to feed us. Naturally, as any kid, I always wanted to do what she did. I had been copying her, and actually learned to braid when I was about three years old on my little dolls. It was hard for her to manage six girls' hair plus her clients, so I started out braiding my sisters' hair. When I got good enough, she allowed me to help her braid her clients so she could finish in a timely manner and make more money for our household.
When I was 16, I was really making decent money and spending a lot of time in the beauty salons. In college, one of my girlfriends was a cosmetologist and I would braid to prepare for her to style people. She paid me out of pocket, and when my work-study ran out I asked her if I could be her assistant and do more tasks. I remember being in school for business and entrepreneurship, and there was a disconnect: I was taking classes at the University of Minnesota, and wondering, "What type of business am I going to be in?" Then one day, it just clicked like, duh, you've been in the beauty industry for so long—this is your business.
Green: Did you finish school after that revelation?
Bell: I had my daughter in 2010, so I decided to drop out of college and attend cosmetology school because I figured I could make more money if I had a license.  A lot of the stylists will let you work for them, but after a while, you have to go and get a cosmetology license.
Green: After braiding informally for most of your life, what was your cosmetology school experience like?
Bell: I was in school there for maybe about eight months. But being a single mom, going to school during the day and working at night was challenging. When my little sister stopped helping me with childcare, I started missing days in cosmetology school. In addition to that, I was getting frustrated with the curriculum. The reason I started cosmetology school was to learn how to take care of my hair, and I quickly noticed that it felt like I had to learn how to do white hair. I had an incident where we all did coloring, under the instruction of the teachers, and I bleached my hair.  My hair fell out because we used such a high volume of bleach. Another day, we had a hair show and I did this really intricate hairstyle with braids. I remember the judge said that they really didn't know braiding, so they couldn't know all the work that I had put into it. It was disheartening for me, and so I exited and moved to Atlanta to learn more about natural hair care.
Green:  What is a typical week of hair braiding like?
Bell: I'm taking appointments seven days a week from 10 a.m. to 5 p.m. I'm working at a barber shop, so it's cool because I have a lot more male clients. Right now, I just do braids, locks, and natural hair styling like finger coils. Even when I was in cosmetology school, I knew that braids were my thing. I charge about $150 dollars for a sew-in and $160 for box braids, they are the more expensive styles.
I have about five or six clients a week. In a good week, I could get two people a day at $65 to $85 a style. Even though I'm doing a lot of work, I might not being able to charge enough because of the community and their income.
Green: I read about your work with the Institute for Justice to change regulations that required hair braiders in Iowa to have cosmetology licenses. How did you end up in Iowa working with them?
Bell: I left Atlanta and moved to Des Moines because I need more support, and I have a sister in Iowa. I had looked into what I needed to do to be a braider, and when I talked to the cosmetology board they were saying that they needed me to have a license to braid there.
I checked out the different schools, but still none of them specialized in black hair care. I really didn't have the time or the money because I didn't have any financial aid left after previously going to college and another cosmetology school. I thought if I could just braid, I could make the money and get my cosmetology license and offer more services. I remember hearing stories about braiders in other states getting legislation and laws changed so that they could conduct business, but the Institute for Justice didn't have the funding to help when I first got to Des Moines. Some buddies of mine and I opened up a chair salon and tattoo parlor. I had to focus on getting a licensed worker and manager in the shop [for legal reasons]. I wasn't able to get a cosmetologist that wanted to put their name on the line and allow me to braid to make my money, too. If I'm assisting, the licensed stylist is making the majority of the money.
Bell: I was bringing something new. There's a natural hair movement, but a lot of us don't know how to wear or do our hair. I was adding value to the salons by showing them different ways to style natural hair and braid it. When they were getting to learn from me, it was like a barter system. And then, last October, the Institute for Justice got the funding to be able to work in Iowa and reached back out to me. By this time, I was being threatened to have the cosmetology board called on me from a few clients.
Green: What are the consequences if you were to get reported to the Iowa Board of Cosmetology Arts and Sciences?
Bell: From my understanding, up to $10,000 in fines and up to a year in prison if I was caught braiding without a cosmetology license. When you're trying to feed your kid and yourself, you take that risk. It was scary; you never know if somebody reported you. I remember everyday watching people coming into the salon and wondering if they were with the cosmetology board.
When the Institute for Justice contacted me, I was so relieved because I had been working in fear for about a year.
Green: Do you have your license now?
Bell: No, because our governor has changed the regulation., At this point, I would like to keep learning more about making natural hair healthy. Star Quality Beauty will be the name of my braiding business, and now that the regulations have changed I'm considered a professional and can really get the money I deserve.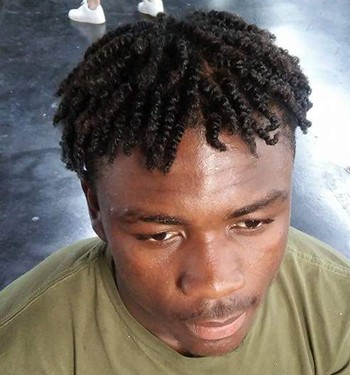 Green: I know it's common for a lot of hair braiders without licenses to work from home. Were there any challenges to being unlicensed and working from home? Did it inspire as much fear?
Bell: I worked from home initially to build a clientele base. But, when you work from home, people want you to do a whole lot of work and then not pay you for the quality of your work because you're "not a professional."
On the other hand, there's a cultural aspect of working from home: That's where I learned how to braid, that's where my daughter has learned, and my niece has learned. Braiding is a way of life for us. Hair speaks a language; you can look at certain braids and tell different nationalities or ethnicities from the braid style. You can tell an African American braider from someone from Africa.
Green: How would you say braiding hair is connected to your identity?
Bell: Now, African Americans have to re-teach ourselves to care for our hair without all those chemicals. Slavery stripped us of our culture, and so we've had to recreate a culture outside of the African culture. Everything about us has been oppressed, even our hair. It speaks volumes to be able to wear your hair natural or to wear braids now.
One of my goals is to educate and continue to keep our culture alive. If we don't keep it going, people take it and say it's theirs. You lose your sense of identity. I think braiding hair gives a sense of connection to the identity of African culture. I love how the musicians like Beyoncé and Kendrick Lamar are wearing their hair. That's how significant it is, the music is reflecting back our culture.
---
This interview is a part of a series about the lives and experiences of members of the American workforce, which includes conversations with a tattoo artist, a pastor, and a pizza-delivery driver.