The Convenience-Store Innovator of Bend, Oregon
In his 19 years of owning a gas station, Kent Couch has rolled out a beer cave, kombucha on tap, and uniformed attendants who greet customers by name.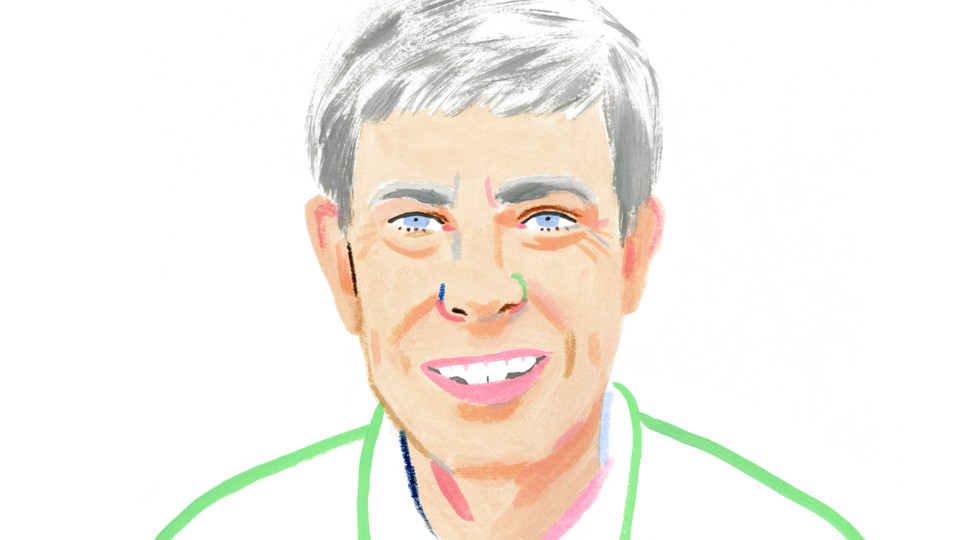 Although mom-and-pop shops have been around for more than a century, the first predecessor of the convenience store in the U.S. is said to be a multipurpose gas station that opened in 1913 in Pittsburgh. At that time, gas stations started to sell car-repair items and snacks. The Southland Ice Company, usually identified as one of the first "real" convenience stores in the U.S., opened in 1927 in Dallas, Texas, and its main feature was having extended store hours. The Southland Ice Company is, in some sense, still around today: In 1946, the company changed its name to reflect the stores' hours—7‑Eleven.
It wasn't until the 1960s that convenience stores became 24-hour operations. Now, the National Association of Convenience Stores counts over 150,000 of them in the U.S. in 2015, doing some $225 billion in annual sales—a large number, but increasingly, convenience stores are facing competition from drug stores and supermarkets with extended hours, dollar stores with extremely low prices, and online retailers that offer home delivery.
Kent Couch runs a gas station and convenience store in Bend, Oregon. Though he's owned the store for nearly 20 years, Couch continues to experiment with different concepts and ways to modernize the convenience store.
For The Atlantic's series of interviews with American workers, I spoke with him about how he got into the convenience-store business and his aspirations for his store. The interview that follows has been lightly edited for length and clarity.
---
Bourree Lam: What do you do for work, and how did you get into it?
Kent Couch: I'm not college educated. I started out working at a grocery store for the first 20 years of my career. I started at the bottom and worked my way up to a store manager, and then realized that I didn't care for working for a corporation. I thought I would buy a grocery store, but I ended up falling into the convenience-store world, just by accident, and found it to be a lot more entertaining and challenging than the grocery world.
Lam: In what ways?
Couch: It moves a lot faster, and you can make changes [to the service and store offerings] and adjust a lot quicker than in the grocery business. It's a much faster-paced business, which suits my personality.
Lam: Tell me about your store, a Stop'N'Go Shell station.
Couch: I bought the station 19 years ago in Bend, Oregon. Once I got into the store, I realized that I was missing a lot of the elements I needed to actually operate a convenience store. I just didn't know where to go to find a lot of the tools that I needed to run a store. Somebody suggested the National Association of Convenience Stores, and I went to its convention for the first time in the late '90s; from there, it was game on. There is quite a bit of difference between a grocery store and a convenience store, and I've never forgotten what I learned at that first conference. The speaker said that we have to set ourselves apart from our competitors. From then on, that's what I decided to do: Make myself look different than my competitors, and give people a reason to come to me. Make myself a destination, instead of just simply a convenience store on a corner.
Lam: How have you done that in the last 19 years?
Couch: There's two states where drivers cannot pump their own gas: Oregon and New Jersey. The owners of gas stations in Oregon, for the most part, think it's a handicap. For me, it was the opposite. We were able to set ourselves apart with our customer service. Now, our fuel attendants wear white pants, a white shirt, black belt, tie, and a pointy-looking service-station hat. Everybody's dressed up and they deliver impeccable service: They'll check your air, wash your windows (both front and back), give the kids a sucker, give the dog a bone, and offer to take out any trash if you have it inside your car.
Once we started doing that, we started getting people talking about us throughout our community, and then people outside our community started talking about us, too. That really helped us become more of a destination than just simply a convenience store.
Lam: Was the old-fashioned theme a part of your original vision for the store?
Couch: Yup. We launched our slogan, "bringing back old-fashioned service," which really seemed to be an important element to the consumer. Then, we started looking at our beer program, and this all came from NACS. When they held a seminar on how to grow beer sales, they mentioned building a beer vault: a walk-in cooler that customers could go into. I thought, "Oh, how about a beer cave?" There were a lot of naysayers, but now we sell more beer than many major stores. People come to see the beer cave; it helps create a little amusement and entertainment when they come in.
In Bend, Oregon, we have so many craft-beer breweries. We were looking at the growth of craft beer in our community and said, "Eventually, we're going to lose that beer cave business to it." That's when we started investigating this thing called a growler, and installed a growler station in the store.  After finally getting a permit, we now have 36 taps of beer, and 16 taps of kombucha. We started the Growler Guys franchise and we now have 13 franchise stores.
Lam: It sounds like bringing unique things to your store is something you're really passionate about.
Couch: I believe the average consumer looks down on a convenience store. Some convenience stores have given consumers a bad representation of their businesses. Even the media: Nothing good happens at convenience stores. People get shot; people get robbed. That's not the way it has to be; convenience stores today are serving people on the run. Convenience stores have become a meal replacement for a some people, and we have to meet them in a hurry. We have three registers running almost all day long.
People who don't have time to cook breakfast, and don't have time to make normal meals like we used to. Millennials, especially, value their time. We've got to be able to take care of them, and give them the kind of meals and snack items they're looking for. Sometimes, the food we make has to be a lot healthier than what we used to eat. We sell upwards of 200 breakfast sandwiches a morning. They're custom made: We fry the egg, we fry the bacon and sausage. We use good-quality products so that folks that are more health conscious can feel better about coming into the gas station to get a meal.
Lam: You mentioned the negative images people have of convenience stores. Do you think that attitude has worsened? And are you challenging that perception with the way you run your store?
Couch: I definitely challenge it, because it affects my self-esteem. I don't want people to ever think of me as a Kwik-E-Mart. The good thing is, we have chains like Sheetz and Wawa out there, who really have changed these images, particularly on the East coast. I think the perception of a convenience store is changing. If it doesn't, we're a dying breed. We have to move because the idea of coming in for sweets isn't what it used to be. We can't make our money on selling sugar anymore. We have to change who we are.
The good thing is, 15 years ago, stores were the Kwik-E-Marts for the most part and now we're evolving. Stores are getting bigger, more sophisticated, and offering a a lot more services. It's not just somebody standing behind a counter, smacking their gums and saying, "What can I get you?" Now, we've raised the level up. Our workers greet people by name. They have respect for people. I think that's the key.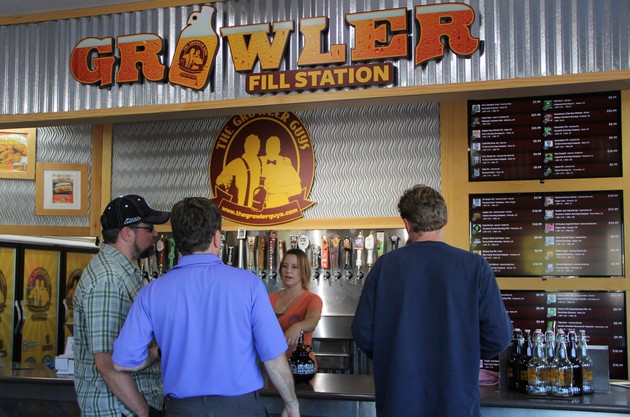 Lam: You seem to be really embracing those changes.
Couch: It's so much more fun. I spend as much time as I can in my competitor's stores. It's so interesting to see one competitor who just keeps their store the same, day in, day out, year after year, when there's so much positive energy you can create in your store that makes people want you to be their destination spot. Maybe that's the other store owners' personality, but I've got to have change. Our vendors have helped us: They come in with new products, and new ideas. I still go back to NACS. In the convenience store world, it is inexpensive to change.
Lam: What motivates you to come to work every day?
Couch: I have not yet woken up in the morning and not been excited to come to work. It's fun. It's changing all the time, and there's always something to do. And if there isn't, you can always  look around and figure out how to make something better.
Lam: Do you see yourself running the store for the next 19 years?
Couch: I'm 56 and I always ask myself if I'd want to work past 65. I think, "I don't know why I wouldn't." I'll probably work into my 70s, because I wouldn't want to sit around at home all day long. I can't imagine retiring in this business. It's fun to actually get out and pump gas and work on the register. It's entertaining, and you can meet all kinds of great people.
---
This interview is a part of a series about the lives and experiences of members of the American workforce, which includes conversations with a hotel manager, a retail salesperson, and a lobster fisherman.