Idaho Rising
Torry McAlvain Jr. talks about how his family's business is coping with the rapid growth of Boise.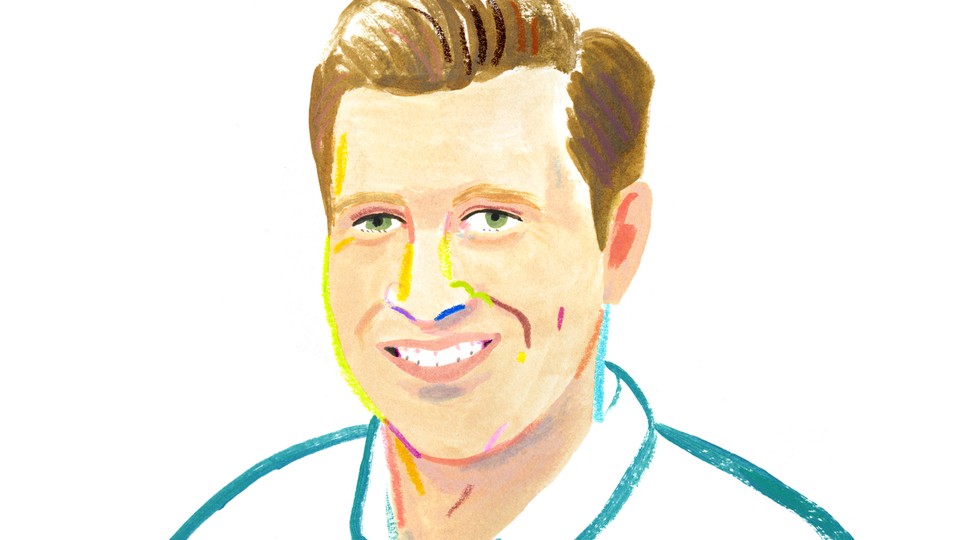 The construction industry in Treasure Valley—the region that's home to Boise, Idaho—has grown drastically over the last year. The city's increase in building projects is both reviving a once-lagging industry, and putting pressure on its labor force to accommodate the growth in this particular sector. This has resulted in a shortage of skilled labor. Construction workers in the state boast the third-lowest unemployment rate in the industry: As of June 2016, only 2.4 percent of Idaho construction workers were unemployed compared to 4.6 percent nationwide.
That labor shortage is due to the fact that the industry grew following a period of time when people were giving up on the profession. Idaho lost 5,600 construction jobs after the housing-market crash, and in the years following, many left the construction industry for retirement, education, or other work. That creates a challenge for businesses such as McAlvain Concrete. Torry McAlvain, who is the second-generation CEO of the construction company, has had problems filling positions left open by aging baby-boomers.
For The Atlantic's series of interviews with American workers, I spoke with his son, Torry McAlvain Jr., a project engineer at the family company, about working with family and what it takes to run a construction company amid a time of immense growth. The interview that follows has been lightly edited for length and clarity.
---
Adrienne Green: Tell me how you got started in the construction industry. Did you always want to work in the family business?
Torry McAlvain Jr.: I love construction. My grandpa actually started the company 34 years ago. The company started as a general contractor based out of Boise, Idaho, and then did a couple of jobs in California. My father worked his way up through the ranks, and now he's the owner. Construction has always been in my blood. I've always been around the business and been interested in it.
I graduated college from Boise State University in 2012 with a degree in accounting and construction management. I wanted to try accounting, but I've always had the itch to work at McAlvain Construction. My biggest thing wasn't wanting to follow in my dad's footsteps, but contribute to my family's legacy. I wanted to keep that legacy going and grow it.
Green: Was your first job at your family's company focused on accounting or construction?
McAlvain: When I came to work at McAlvain, I did accounts payable for the first year or so. I did all our payroll, issuing checks to vendors and subcontractors, and did payment operations. I familiarized myself with our financial system. At the end of the day, when you're operating a business, the backbone of your company is cash flow. So to fully understand that was very beneficial.
This is my fourth year in the business, and now I'm considered a project engineer. I do our daily productions and track our progress. I'm not actually out there swinging a hammer, but I'm on the job site seeing how everything gets built and that's just tremendous learning right there in itself.
Green: What have you learned about business and the construction industry by observing your father and grandfather?
McAlvain: The biggest thing I realized is that this is an industry with a tremendous amount of risk. You're really spreading your risk pretty thin on these jobs. You could go out and take on a million dollar job—or a $10 million dollar job—but what you're really in control of is the work force. They are your own guys and subcontractors; You're in control of their work, the entitlements, building permits, and work quality.
You don't know if the owners of a business are going to go under, and the construction company is not going to get paid. It's not just looking at a set of drawings and building a project; it's really looking at the big picture and making sure you're covering all of your risk. The goal is that costs and revenue should streamline and cover all the costs per job. If you hit that goal, then you're never dipping into your overhead—which gives you a lot of flexibility to maintain your business. It leaves cash in the bank, and at the end of the day cash is key.
Green: Do you use that philosophy when you choose the types of jobs the company takes?
McAlvain: Absolutely. You've got to look at location, the type of work, the constraints, deadlines, and liquidated damages to see if the job is possible or not. Are you able to go in there, secure that work at a low risk, and be able to make the money you want to? We're a general contractor, but we do our own concrete and excavation work. We can do the projects from the ground up without any delays, because we're working with all of our own crews. When we're looking at what jobs work well for us and what jobs don't, it gives us a little flexibility knowing the jobs where we're going to be able to perform all the work. It's very tough to send a crew of 60 guys out of state. If you can't do that, then that means you're going to hire on a different crew and that just tells you've got risk because you're not controlling them.
Green: What is being on-site is like?
McAlvain: Typically, we start fairly early [in the day] to beat the heat. The overall goal is to complete the project, but we have smaller daily objectives. We break the crews down by type: foreman, laborers, and a top superintendent who manages them all.
While the crew is completing their goal, we are watching their work hours. That all goes back to controlling your risk. If you have a job for 2,000 man-hours you can't just say, "All right, here you go guys," and not tell them how many man-hours they have. A smaller $1 million dollar project with all the trades could have up to 50 guys. On a $20 million dollar job, you can have up to 400 guys.
Green: What has the generational aspect of work-family balance been like for your family?
McAlvain: There's a lot of family owned companies out there. We have the same mindset where the goal is to sustain and grow the business, and be profitable. With that said, we don't really get emotions involved with our work life. When I'm at work I don't call him "dad." He's Tory Sr.; he's my boss and I treat him with respect. When we're not at work, we have a great relationship. We still talk about work, though. I don't treat him any different and he definitely does not treat me any different than anybody else.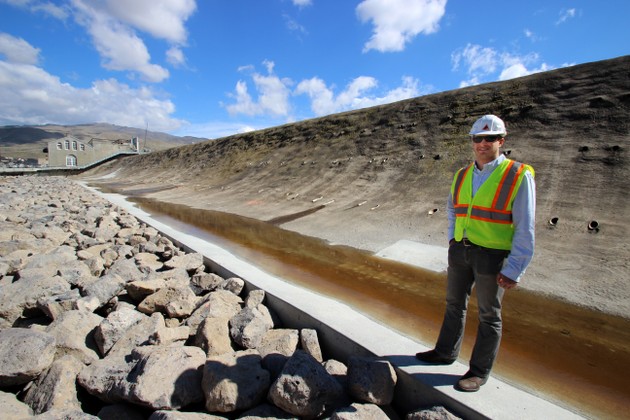 Green: How do you see the industry differently than, say, how your grandfather described it when he started the company?
McAlvain: There are a lot more sleepless nights because you're constantly thinking about covering all your risks and whether company is going to be sustainable. You don't have just your own family to feed; you have 300 families to feed. Your perspective is a lot different when every penny counts. You watch every dollar, but you also have compassion for all of your employees. We don't want them just to clock-in and clock-out. It's a big family. It's like looking over a household. Even when I'm at home, I really don't have a set of work hours. I can get a call anytime, and I'll take it. I'm always on-call.
Green: In Idaho, where your business is based, the construction business has been growing in recent years. How has that affected your work?
McAlvain: Idaho, and the Pacific Northwest in general, are booming. With the influx of citizens moving away from the East Coast and the South, a lot of people are migrating to the Pacific Northwest. A lot of corporations more moving because of the tax incentives and attractive land prices. Idaho has taken a real growth boom in the last 10 to 15 years. From the time my old man took it over, we've had tremendous growth—probably about 30 to 40 percent. What it comes down to is that a lot of corporations are finally starting to learn about Boise. They're starting to come in here and plant their roots. When one corporation comes in, it can create 1,200 jobs for all the local workers and that brings on a lot of construction too.
Green: What is the most rewarding and the most challenging part of your job?
McAlvain: The most rewarding part of my job is to be able to be on a team and be a part of something. At the end of the day, when the projects are all completed and done, you'll always be able to look back on it and tell your kids about it. You can say, "Hey, I helped build that." There's a lot of blood, sweat, and tears that go into each project.
The biggest challenge I would say is employee culture. Not that they're hard to work with, but we want to be a company that's an employee's first choice. We're starting to have to make sure our company culture is changing with the times. There's a big generational shift that's happening with the Baby Boomers leaving the workforce and making way for Millennial workers. The mindset of that workforce is completely different. The biggest challenge is to retain our current employees while changing our culture to attract the Millennials, and actually retain them throughout the next 20 to 30 years.
Green: How do you think that your work is tied to your identity?
McAlvain: It's a legacy. I've met a lot of people over the years that have known my grandfather and my father. It's just something I've always wanted to keep going. We're just a hard-working blue-collar workforce. I think that everybody in Idaho, in a way, has that blue-collar mentality. That's rolled right into who I am as a person.
---
This interview is a part of a series about the lives and experiences of members of the American workforce, which includes conversations with a miner, a utility worker, and a wind turbine technician.