The Best Business Reads of August
The month's most interesting stories about money and business from around the web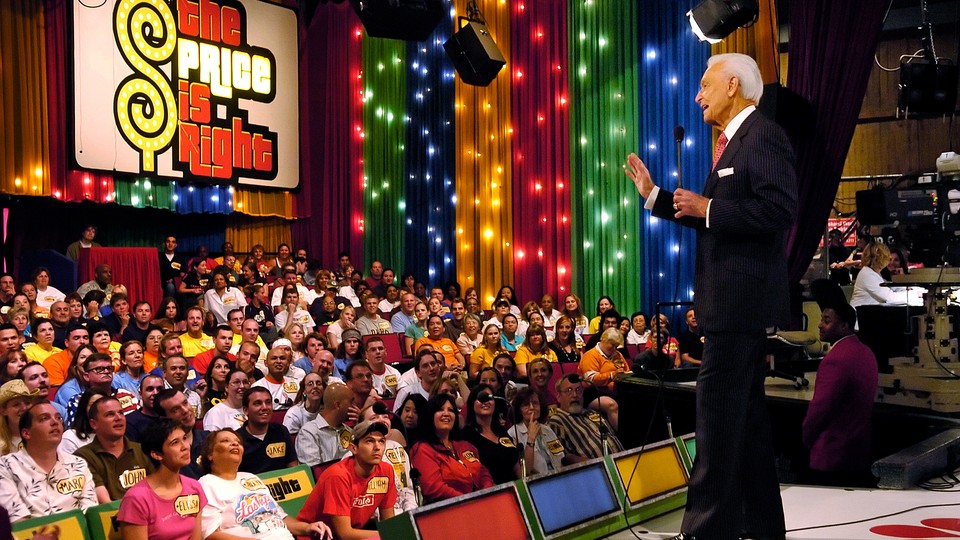 At the end of each month, the editors of The Atlantic's Business section compile a list of the best things they've read (or listened to or seen) in the past few weeks.
In August, there was no shortage of powerful, thought-provoking pieces across the web. Some favorites from the past month showed the personal pain of a family trying to cope with Flint's poisoned water supply, explained how the process of civil forfeiture in New York remains murky, explored investor letters as a literary genre, and more.
If you've missed a recent month's roundup, you can find some here, here, and here.
---
Mattie Kahn | Elle
Shea, 32, clamped her mouth shut in the shower and barred Zion from drinking from school water fountains. She used bottled water to brush their teeth. She made her mother, Renée, 55, promise to swear off tap water, too.

Even so, Renée noticed her hair was falling out. It had been thinning for months. But now it was coming off in clumps. She obsessed over it—they were so careful. Finally, it clicked. Renée worked for General Motors. She drank coffee every day, sipping it to stay alert during the punishing third shift. It was brewed with water from Flint.
* * *
"The NYPD's Civil Forfeiture System Has Taken Millions From Low-Income New Yorkers"
Max Rivlin-Nadler | Village Voice
Just how common, and exactly how much money the NYPD is currently taking from low-income New Yorkers, is the basis of a lawsuit filed last week against the NYPD by the Bronx Defenders, alleging effective denial of the public defender's FOIL requests on how much money the NYPD is seizing from New Yorkers and under what specific justification it's doing so. After years of stonewalling by the NYPD, it finally released to the Bronx Defenders just a single year's worth of property clerk's data, revealing that it had more than $68 million in seized cash on hand, only $6.5 million of which had been legally forfeited that year. The department still gave no specific accounting of where the money came from or through which process it was taken.
* * *
"What Makes People Feel Upbeat at Work?"
Maria Konnikova | The New Yorker
In her research, [the organizational psychologist Alicia Grandey] has found that putting on an emotional mask at work—conforming to a certain image that doesn't necessarily correspond to how you feel or who you are—drains you of energy that can only be replenished if you then have an opportunity to be yourself. "You have to be able to be real," she told me. "If we're expecting people to be super happy and positive to people you're expected to be positive with as part of your job"—to smile and act upbeat with clients and customers—"if you can't turn around and be real with co-workers, you are amplifying emotional labor. And you have a real problem on your hands."

Everyone wants a civil workplace, but demanding that your workers be positive may be an uncivil thing to do.
* * *
"The Fed's Striking Lack of Diversity and Why It Matters"
Aaron Klein | Brookings
Throughout the history of the Federal Reserve System, there have been 134 different presidents of Federal Reserve Regional Banks. Of those 134 presidents, zero have been African American. There have also been zero Latino presidents. Until 2009, there had never been a non-white Federal Reserve Regional Bank President. Since then, the only two non-white presidents have been from the Minneapolis Federal Reserve Bank, current President Neel Kashkari and his immediate predecessor, Narayana Kocherlakota. The other 11 Federal Reserve Regional Banks still have never had a single non-white president.

This lack of diversity extends beyond race. Eight of the 12 Federal Reserve Regional Banks have never had a woman president.
* * *
"Letter of Resignation from the Palo Alto Planning and Transportation Commission"
Kate Vershov Downing | Medium
After many years of trying to make it work in Palo Alto, my husband and I cannot see a way to stay in Palo Alto and raise a family here. We rent our current home with another couple for $6200 a month; if we wanted to buy the same home and share it with children and not roommates, it would cost $2.7M and our monthly payment would be $12,177 a month in mortgage, taxes, and insurance. That's $146,127 per year — an entire professional's income before taxes. This is unaffordable even for an attorney and a software engineer.

It's clear that if professionals like me cannot raise a family here, then all of our teachers, first responders, and service workers are in dire straits.
* * *
"The Financial Firm That Cornered the Market on Jails"
Arun Gupta | The Nation
Numi Financial describes itself as a "leader in stored value card solutions for the criminal justice and corrections industry." Its parent company, Stored Value Cards, based in Carlsbad, California, provides debit-card services to jails in 44 states through Numi Financial and Futura Card Services, issued by banks. The terms for the card used in Multnomah County lists 11 possible fees—the $5.95 monthly fee, a $2.95 fee for ATM withdrawals, $0.95 for a declined transaction, $1 to check the balance, and $9.95 to have the balance refunded by check. Some cards have as many as 19 fees, a maintenance fee as high as $15 a month, and higher fees for international transactions. As for the banks that issue prepaid cards like these, they spent, on average, only 10.3 cents per transaction in 2013, including processing and third-party fees, according to the Federal Reserve Bank.
* * *
"This Is Your Life, Brought to You by Private Equity"
Jennifer Daniel, Josh Williams, Ben Protess, and Danielle Ivory | The New York Times
Since the financial crisis, the private equity industry has become
hugely influential. Here's how it plays out in your daily life.
* * *
"Did You Know the World Bank Has a Pretty Cool Bookstore? Well, It's Closing."
John Kelly | The Washington Post
How lovely, in this age of disappearing downtown bookstores — bye-bye Borders, so long Chapters, adios Olsson's — that we have this brainy oasis for lovers of the printed word.

But not for much longer.
* * *
Stacey Vanek Smith and Keith Romer | Planet Money
Imagine you're a contestant on the hit game show Who Wants to Be a Millionaire? You're on the final question for one million dollars. You think you might know the answer, but you're not certain. The spotlights are beating down on you, the dramatic music is playing, your hands are shaking with adrenaline. In this situation, you are not the only one freaking out. The show's producers are backstage sweating bullets over what you're going to do. It's their job to set up the rules just right, so that there's drama, tension, and the promise of a massive payout... without actually giving out that massive prize all that often. If contestants won a million dollars all the time, the show would go broke.
* * *
"Why Corporate America Is Leaving the Suburbs for the City"
Nelson D. Schwartz | The New York Times
Even as they establish new urban beachheads, business giants like G.E. are also changing the nature of their headquarters, staffing them with a few top white-collar employees and a smattering of digital talent, rather than recreating the endless Dilbert-like pods they once built in the 'burbs.
* * *
"How Should We Read Investor Letters?"
John Lanchester | The New Yorker
The letters in "Dear Chairman" are in one sense structurally identical: they are written by investors in public companies, sometimes addressed to the management of those companies and sometimes to other investors, telling them what to do. Within that over-all similarity, there is a broad story about the evolution of modern capitalism. Ben Graham's innovation was followed by the "proxyteer" wars, in which activist shareholders gathered together collections of proxy votes to overturn complacent managements. After that came the "corporate raiders," outsiders who sent "bear hug letters" offering to buy companies, and threatening a hostile takeover if the offer was refused. (A takeover is hostile when the management doesn't want it; if shareholders approve the takeover, the managers are usually fired.) Gramm gives the example of Carl Icahn's battle against Phillips Petroleum, in 1985, which is interesting, since Icahn is still, more than three decades later, America's best-known activist investor, and is still regularly writing to the bosses of his chosen companies. "Dear Chairman" then takes the story all the way up to the present, with the activist hedge-fund investor Daniel Loeb firing off a series of letters to public-company chairmen.
* * *
"Bazookas! Sinks! Aggressive Doves! Nobody Loves Silly Metaphors More Than Central Bankers"
Jon Sindreu and Riva Gold | The Wall Street Journal
Time was, central bankers simply raised and lowered rates. "The first thing that was said to me is that central banking was supposed to be boring," said economist David Blanchflower. When he joined the BOE's rate-setting committee in 2006, he said, opportunities for linguistic ingenuity were scarce, "so bazookas or sledgehammers weren't on the table."

These days, central bankers are adding to a bestiary of exotic stimulus programs such as negative interest rates and bond-buying schemes.