Who Wouldn't Want Apple to Pay Its Taxes?
The Irish finance minister and … the U.S. Treasury?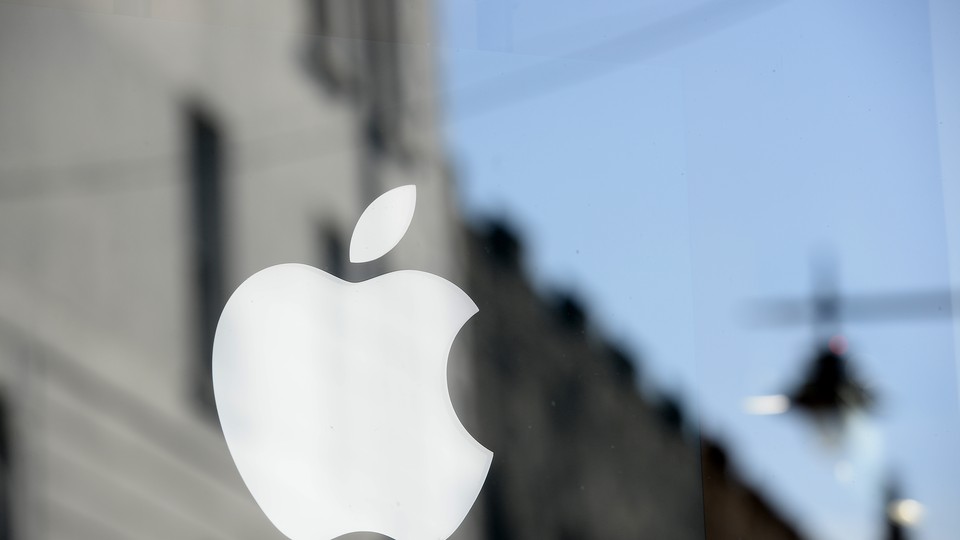 On Monday afternoon, as Apple announced the date of its next hysteria-inducing press conference and product release, the European Union's antitrust regulators were preparing an announcement of their own: On Tuesday, the European Commission (EC) presented Apple with a €13 billion (about $14.5 billion) bill for back taxes covering nearly a decade of its operations in Ireland—during which the company paid an effective annual tax rate of between .005 percent and 1 percent, according to the EC.
In other words, regulators decided a multinational corporation would have to pay up for using shell companies to hide earnings and avoid paying billions in taxes. With the obvious exception of Apple, who wouldn't be happy about that?
Indeed, over at The Guardian, one columnist crowed that the ruling represented a huge victory in the fight against tax avoidance. Meanwhile, Des Cahill, the mayor of Cork, Ireland's second-largest city and Apple's Irish hub, immediately suggested that the money be set aside for local use. "Many infrastructural projects like the Cork to Limerick motorway were cut by government during the downturn and should these funds become available Cork has to feel the benefit as Cork has been Apple's epicenter," Cahill told The Wall Street Journal.
But despite Ireland's protracted austerity and looming economic uncertainty amid the impending Brexit, Cahill's message, along with the announced penalty, were not embraced by the Irish government. Finance Minister Michael Noonan quickly vowed to lead an appeal against the EC ruling, lambasting it as "the encroachment of EU state aid rules."
The United States also voiced disapproval of the EU decision. A spokesperson from the Treasury, which has previously characterized EU tax investigations as disproportionately focused on American companies, said the department was "disappointed" by the ruling. "We believe that retroactive tax assessments by the commission are unfair, contrary to well-established legal principles, and call into question the tax rules of individual member states," the spokesperson added. In her remarks on Tuesday, Margrethe Vestager, the European competition commissioner, seemed to anticipate this criticism. "This has to do with profits generated in Europe and recorded in Europe," she said. "Whatever the issue Apple may have with the U.S. tax code is not an issue for us."
Jeffrey Winters, a professor of political science at Northwestern University, could not muster much sympathy for Noonan and his compatriots. "It is absurd for Ireland to complain that it is being forced by the EU to collect over $13 billion in taxes it should have received had Apple not abused its power and size," Winters wrote in an email. "And if Ireland doesn't want the taxes, the U.S. should be arguing for claiming its share based on where Apple actually does a large portion of its business and sales."
Winters added that he thought the United States should not be siding with Apple and Ireland. "Instead of saluting the EU for this important move in favor of ordinary citizens, the U.S. government has gotten caught up in a stupid game of nationalism, claiming U.S. corporations are being unfairly targeted," Winters wrote to me. "But what nationalism is Apple showing as it parks hundreds of billions of dollars in profits offshore and uses transfer pricing and shell corporations to avoid taxes?"
As Tim Fernholz noted at Quartz, Tuesday's ruling hardly came as a surprise, given that in the past couple years a U.S. Senate committee and the EU each released reports signaling their disapproval of Apple's tax arrangement. With hundreds of major multinational companies spread out across Ireland and the European Union, and dozens of tax investigations pending, Apple's dispute with the EU may be the biggest to date, but it certainly won't be the last.