The Investor Who Bought TrumpPence2016.com in April for $10
And hopes to sell it for a six-figure sum.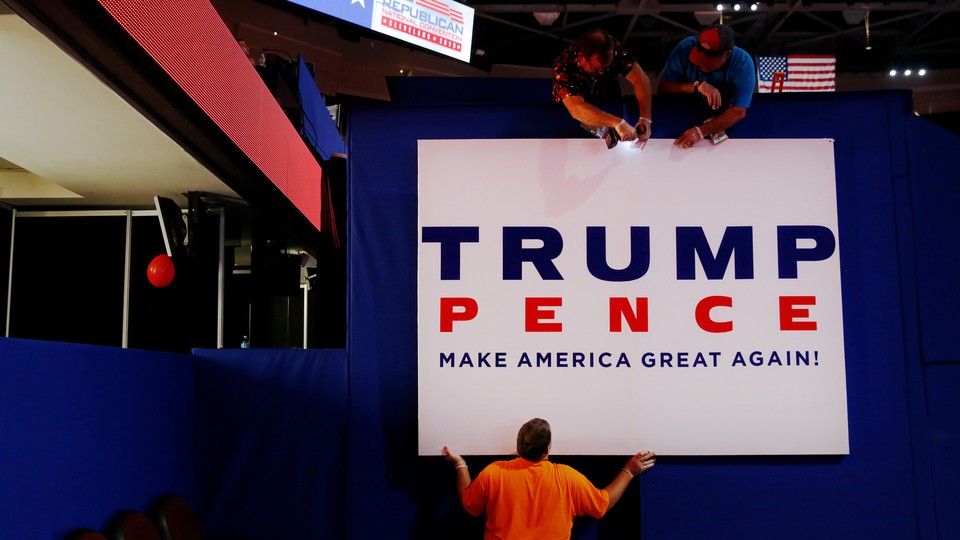 In the middle of last week, reports started trickling in that Indiana Governor Mike Pence would be named as the running mate to presumptive Republican president nominee Donald Trump. From there the story developed with more than the usual campaign drama. For hours, the reports went unconfirmed. Then Trump postponed the announcement. Finally, in underwhelming fashion, Trump confirmed the story via Tweet. According to some reports, Trump later regretted the decision and almost changed his mind.
One man watching all this unfold was Shannon Burchett, a Dallas-based investor who purchased the domain TrumpPence2016.com (and several variations thereof) back in April, before the nomination seemed a lock for Trump and long before Pence's name entered the rotation of veep speculation. Seeing that traditional candidates were having a tough time, "I made some guesses and I guess I was right," Burchett said over the phone on Friday. "Pence just struck me that he might be the kind of match that Trump would go for."
Now Burchett stands to make some serious money off of his instincts, which ran him about $10. He expects that the return on his investment will be "many multiples of that," perhaps even "a six-figure valuation." Burchett was coy about the process, but suggested that it was underway and that he anticipated that things "will happen quickly." (On Monday morning, he added that discussions were "continuing.")
A self-described "political junkie," Burchett says that this gambit was not unlike his day-to-day work. "It's the nature of my business," he said. "I view this as an investment." That's not to say he wasn't feeling a bit of a buzz from having nailed it. Burchett described the Pence announcement as somewhere between "a winning lottery ticket" and being "the trader on the desk that gets the investment right."
After some thought, he later likened it more precisely to an NCAA tournament pool, offering that "the best analogy for my reaction on picking the TrumpPence team is probably that of picking a March Madness bracket that turns out to actually be the winner." Burchett added that a winning bracket and presidential politics contain a "similar number of possible permutations and combinations."
This isn't the first time ​that​ what some consider the dark art of cybersquatting has interceded in presidential politics. Both George W. Bush and Hillary Clinton have had battles over domain names in the past. Earlier this year, JebBush.com was discovered to redirect viewers to Donald Trump's website while TedCruzforAmerica.com invited users to emigrate to Canada.
With the campaign and its opponents potentially jockeying for digital real estate—the #NeverTrump movement reportedly scooped up TrumpPence.gop on Thursday—it was natural to wonder if Burchett would be willing offer a hometown discount of sorts to the side he felt ideologically closer to, whichever side that was. "I probably shouldn't even comment on that," he said with a laugh. To him, business is business, even when it's politics.