A Snapshot of a 21st-Century Librarian
As the way people access information changes, librarians like Theresa Quill are exploring ways to make their jobs newly relevant.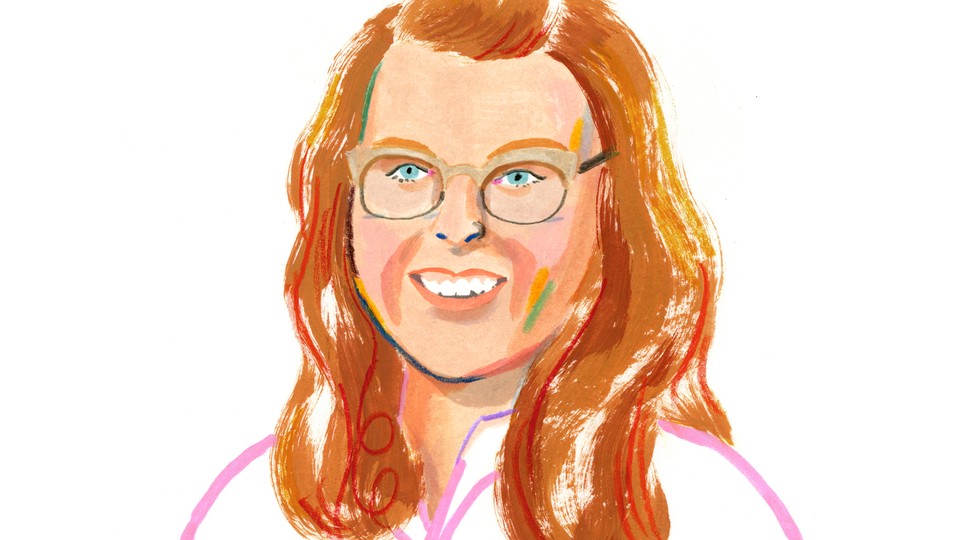 There's a stereotypical image of a librarian in popular culture: someone older, in thick-rimmed glasses and overly modest clothing, guarding the silence in a room full of books with all-powerful shushes.
But as the internet has largely replaced brick-and-mortar libraries as the go-to resource for information gathering, librarians' purview is no longer confined to just books. Libraries have had to evolve from providing the internet as a service, to being responsible for interacting with it, to indexing and archiving a rapidly increasing amount of information. Though the occupation is only expected to grow by 2 percent from 2014 to 2024, many librarians have forgone bookkeeping and cataloging for specializing in multimedia and taking on research- and technology-oriented projects such as digitizing archives.
Theresa Quill, a research librarian at Indiana University, Bloomington, specializes in the relationship between geography and cultural behavior, and digital mapping. While she assists students in the same ways librarians traditionally have, she also works on projects like making maps based on interesting novels and indexing Russian war maps. For The Atlantic's series of interviews with American workers, I spoke with Quill about what it's like to be a modern-day librarian, and how the job has changed since the days of dial-up internet. The following interview has been lightly edited for length and clarity.
---
Adrienne Green: How did you get this job and how long have you been doing it?
Theresa Quill: I have been working at the Indiana University library for four years. I graduated with a degree in international affairs from the University of Georgia, and after that joined the Peace Corps to teach English in [a small village in] Bulgaria. Part of my big realization while living there was how limited access to books and resources were. I worked with my Bulgarian counterpart teacher to write a grant and create a small library in our school, because there were no books other than textbooks, and hardly any internet access. That got me thinking about going to library school.
I've always been a traveler and collected maps my whole life, and to my great surprise and pleasure, I was hired for a staff level position at Indiana University. In April, my position changed to a tenure-track permanent librarian.
Green: What is studying to be a librarian like these days? I talked to a couple of other librarians, who are slightly older, and they remember being in librarian school back in the time of dial-up internet.
Quill: I graduated in 2013; it sounds like it's changed. The curriculum is intended to give you an introduction to librarianship as a profession, because we do have a pretty strong professional identity and a lot of people say it's a calling to be a librarian. I took classes on website development, library management, strategic intelligence, and how information itself is a commodity. I took a class on international information issues, which dealt with the flow of information across different cultures and library culture in different parts of the world. Now, tons of people take classes on programming languages and it's becoming much more tech-focused.
Green: You said that some people say being a librarian is a "calling." Can you explain?
Quill: I don't know that I agree that a person is born to be a librarian, but most librarians that I know seem to really love what they do. It's a pretty service-heavy profession. Most librarians get into it because they like working with people and helping people, and I think that fosters the sense of community and collaboration. Those are things that are often parts of one's individual personality as well.
Green: Tell me a little bit about the maps you used to collect.
Quill: My family was really into traveling when I was younger, and my parents were really great about giving my brother and I some autonomy on our trips. They would hand us the road atlas when we were 10 years old and say, "We need to get to this city today. You're going to be the navigator and tell us the best way to get there." We would spend a lot longer than we needed to get from one place to another, but they introduced that to me before everyone had navigation apps on their phones. When we would travel as a family, my mom used to collect maps and hang them up in a room in our house as wallpaper.
In college, I studied abroad and traveled a lot. I started collecting maps and annotating where I was and what I ate; a more graphic representation, rather than my 16-year-old self having to journal about what my trip looked like.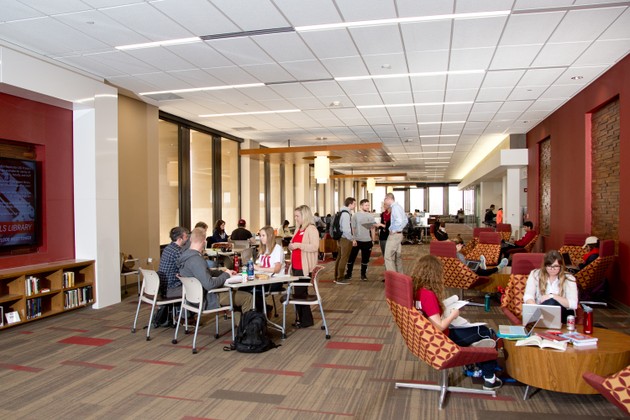 Green: How has your job changed?
Quill: My focus is on maps, but also geographic information science—spatial analysis and digital mapping, and the digital companions to a lot of traditional paper maps. I both get to collect the older and even currently published paper maps, and do a lot more workshops on different digital mapping tools—which are really well attended.
Even for people who are quite tech-savvy, the general abundance of options and tools makes it really difficult to invest the time in every element of research and tools that you might need. I think it's helpful for the librarian, especially in the case of mapping, to be able to be the expert on all these different things so the students don't have to go down every little avenue and try to learn every tool. I spend a lot of time doing research consultations with people, and then teaching workshops. A lot of those are for some sort of digital product or tool.
We've also been able to use some of these new technologies to enhance our traditional print map collection, whether it's digitizing a collection, or I made an interactive index for one of our series of maps so it's easier to find which specific map you need. Things like that that can be a complement to traditional resources. I don't think of it as two separate things. They all work together in different ways.
Green: Do you feel like you have to teach yourself new tools all the time?
Quill: Yes, definitely, which is one of the things I really enjoy about my job. I'm taking some graduate-level classes now just to keep up on what's being taught and new technologies. I also just spend a lot of time looking out for new things, playing around with them. I have an ongoing list of different tools and what they're best for, the pros and cons of each.
Green: I looked at some of your work on the university's site. Tell me more about the Russian treasure hunters and "The Sun Also Rises: A Drinking Map".
Quill: Because librarians are academic faculty, there's an expectation that we do research. I've been mapping all the locations in Hemingway's The Sun Also Rises, specifically where the characters drink alcohol. The really cool thing about that particular book is that Hemingway is really specific about the places that they're going, and sometimes even has addresses in the book. I'm trying to map the progression through the novel. I've also been counting exactly how many drinks they've had, which sometimes is stated and sometimes it just "a lot," or "many," or "we passed out." It's interesting to see as the characters move through space and time how their drinking habits also accommodate what's going on around them.
The project came out of me trying to learn one of these new tools that are specifically for narrative maps, so I thought the best way to learn is to just try to do one myself with one of my favorite books.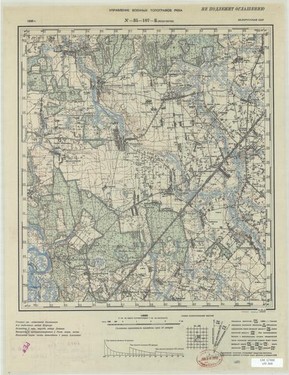 Green: And the Russian treasure hunters?
Quill: We have a series of Russian military maps from the late 1800s up until about 1940, so covering most of both World Wars in Europe. They were made by the Russian military for internal use, so a lot of them are stamped secret. There's a whole long history, and we've been digitizing them. They're used by a lot by people trying to research their families. For example, "My grandmother lived in this village in Poland that no longer exists," but maybe it's on this map from 1910 of Poland.
We can see which websites are driving traffic to our map collection, and one of them is a Russian treasure hunter's forum. It seems like somebody in this community discovered that we were digitizing these, and they've been using them to hunt for treasure. I don't read Russian, so it's hard to tell exactly. We had over 100,000 hits to this collection just in the last year—not just from Russia. A lot of academics and researchers use them all around the world. It's just so fascinating that all of a sudden the use of this collection just exploded, and it took us a while to figure out what was driving it. They're not really available anywhere else in the world.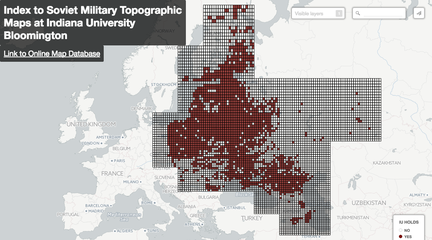 Green: Can you tell me something surprising about your job?
Quill: The spirit of collaboration at IU and the fact that everyone seems to like their job here. Before working in libraries, I worked in retail for a while and taught in Bulgaria. It's amazing, and really uplifting, to be around people who like going to work everyday and being able to see specific ways where your input has helped someone else's research in some way. When I was younger, you'd hear people talk about work like it's this horrible drudgery of a thing that you tolerate and then you come home and live your life.
---
This interview is a part of a series about the lives and experiences of members of the American workforce, which includes conversations with a biology teacher, an SAT proctor, and a children's rap lyricist.