Why Isn't Native American Food Hip?
American-Indian cooking has all the makings of a culinary trend, but it's been limited by many diners' unfamiliarity with its dishes and its loaded history.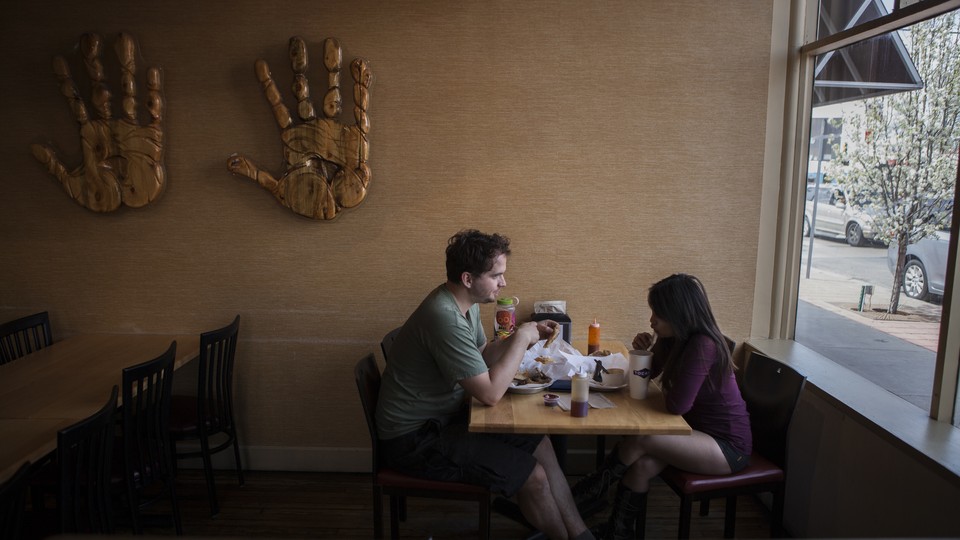 DENVER—In 2010, the restaurateur Matt Chandra told The Atlantic that the Native American restaurant he and business partner Ben Jacobs had just opened would have 13 locations "in the near future." But six years later, just one other outpost of their fast-casual restaurant, Tocabe, is up and running.
In the last decade, at least a handful of articles predicted that Native American food would soon see wider reach and recognition. "From the acclaimed Kai restaurant in Phoenix to Fernando and Marlene Divina's James Beard Award-winning cookbook, Foods of the Americas, to the White Earth Land Recovery Project, which sells traditional foods like wild rice and hominy, this long-overlooked cuisine is slowly gaining traction in the broader culinary landscape," wrote Katie Robbins in her Atlantic piece. "[T]he indigenous food movement is rapidly gaining momentum in the restaurant world," proclaimed Mic in the fall of 2014. This optimism sounds reasonable enough: The shift in the restaurant world toward more locally sourced ingredients and foraging dovetails nicely with the hallmarks of Native cuisine, which is often focused on using local crops or herds. Yet while there are a few Native American restaurants in the U.S. (there's no exact count), the predicted rise hasn't really happened, at least not to the point where most Americans are familiar with Native American foods or restaurants.
So why are these restaurants struggling to take off when it seems like they have so much in their favor? Jacobs—who for his part says that Chandra was tossing out a random number back in 2010, and that "13" has now become something of a running joke among Tocabe regulars—offered a few potential answers from the patio of the restaurant's first location, several miles northwest of downtown Denver. For one thing, he said, most people aren't actually sure what Native American food is. While trying something new might appeal to adventurous eaters, it can be hard to demonstrate that there's enough customer interest to convince those who would be financially tethered to the business. Risk-averse landlords, for instance, aren't confident there's enough clientele to sustain a business. That has made securing restaurant space a challenge for would-be purveyors of Native American food. "We got forced out of a lot of spots and it's because we're not just another pizza joint," Jacobs, who is a member of the Osage tribe, said.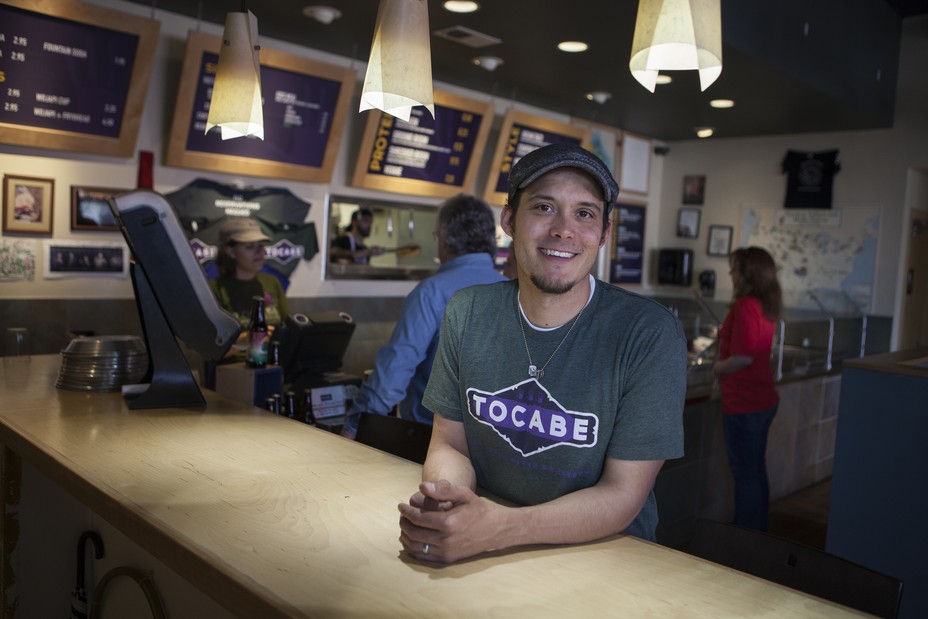 The confusion about what constitutes Native American cuisine isn't surprising; there's no easy definition. Of the more than 500 recognized tribes in the U.S., each has different cooking traditions shaped by access to different resources. That can make the task of launching and marketing a Native American restaurant difficult. Where one customer might expect to see buffalo and venison on a menu, another might anticipate salmon and squash. No restaurant can cater to everyone's interpretation of what constitutes Native American food. Mitsitam, the highly regarded cafe in the Smithsonian's National Museum of the American Indian, got around this by setting up a series of stations, each dedicated to the cuisine from a different region. "A lot of people don't really identify with native foods because they're not educated about it," said Jerome Grant, the executive chef at Mitsitam. "We kind of educate people of the indigenous ingredients of the areas."
While Jacobs based Tocabe's original menu loosely on his mother's and grandmother's recipes, he and Chandra have deliberately tweaked some of the items, which has resulted in some less-than-enthused patrons. "We have some guests that come in and want that 100-year-old idea, but that's not what we do," he said, pointing out that other cultures have adapted recipes for modern times. "Why can't our food be that way, too? Why does it have to be so historical?" Grant has fielded similar comments from members of the Apache and Navajo tribes who say the museum's fry bread (a controversial topic all on its own) isn't like the variety they grew up eating.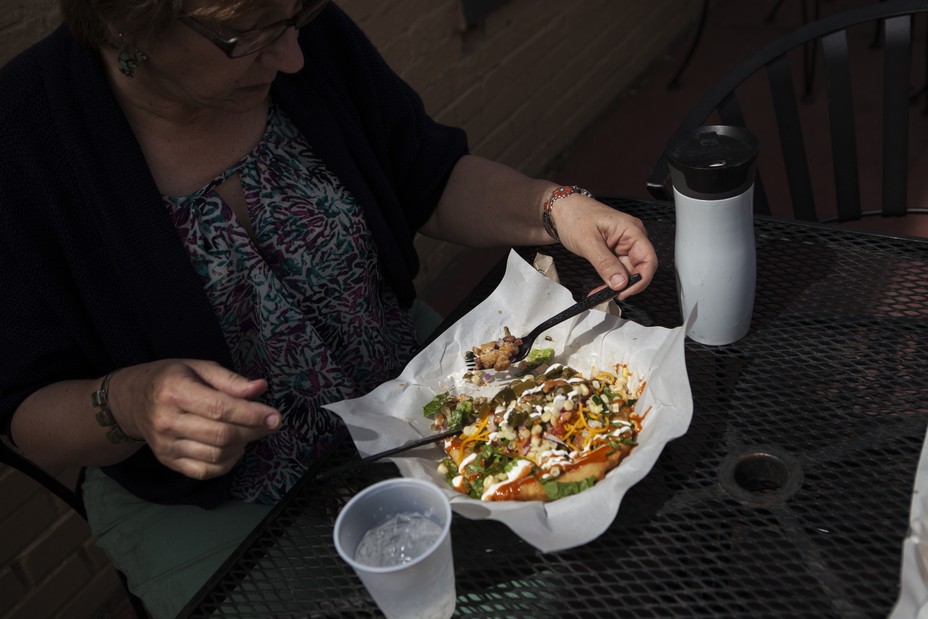 While Jacobs and Chandra are open to amending certain dishes, they're not open to omitting traditional ingredients. They see sourcing from tribes as paramount, even if that means limiting the growth of Tocabe and sacrificing the "locally grown" component. "It's more important for us to support and help sustain Native business," Jacobs said. "We want to grow with Native food companies." In the past five or six years, some of his purveyors have expanded, which has made it easier to buy things like wild rice and buffalo. (His own tribe just purchased land roamed by buffalo, so he may have an opportunity to source some of Tocabe's meat from them.) But buffalo is still far more expensive and less prevalent than beef, and customers occasionally balk at the price.
Similarly, Grant, at Mitsitam, has had customers complain about paying more than $25 for salmon in what they view as a casual museum cafe. But he's committed to working with Native suppliers when possible, even if that means that diners will pay slightly more than they would for a burger and fries next door at the National Air and Space Museum. Jacobs and Chandra have talked about bringing in salmon from California's Yurok tribe, but it would be a seasonal offering and Tocabe's customers would have to accept that it would be unavailable at times.
And some Native American restaurants, Tocabe and Mitsitam included, have had to grapple with patrons who come in expecting what they've seen portrayed on television or in popular culture; their expectations are often based on stereotypes. Jacobs has had people ask, for instance, why employees aren't wearing braids. Rather charitably, he said he thinks the comments come more from a place of ignorance than from malice, but it's still left him playing the role of both restaurateur and educator.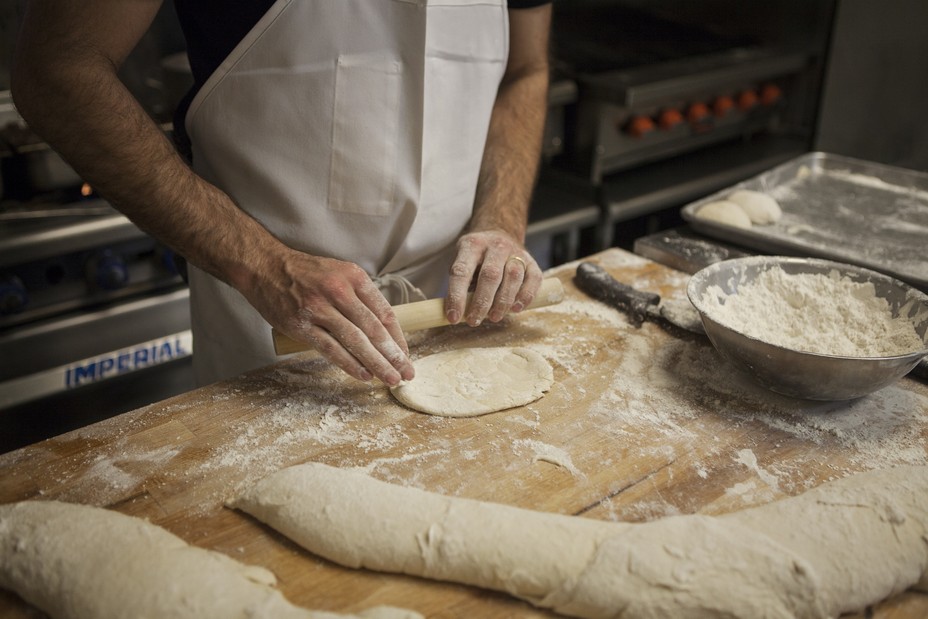 Jacobs is proud to play the teacher role, but in some ways ignorance about Native American culture has limited his reach as a businessman. The owners spend a good chunk of their time investing in and learning from reservations and tribes across the country. They work with the government's reservation food-distribution program, stressing the importance of healthy eating and cooking at home. Jacobs and Chandra open Tocabe for Native American community gatherings, and give scholarship money to Native students. "To me food is kind of that oral tradition," Jacobs said, noting that recipes are often simply taught to the next generation of a tribe by elders, not written down or preserved for wider audiences. "It's something that can be lost if we don't take the time to focus on it."
Jacobs and Chandra are also insistent on hiring Native American staff. They think it's important that both patrons and Native American kids who visit see Native workers. He estimates that about 80 percent of the staff at the Denver location and about 60 percent of the staff at the second outpost are Native. "Our whole goal is to make people kind of question and ask why we're doing what we're doing," he said. There is no executive chef, and workers—many of them young people—are encouraged to pitch family recipes to the restaurant. But this commitment to hiring Native workers also means that he and Chandra find themselves dealing with people who haven't worked in the restaurant business before. They spend a significant amount of time training people where other restaurants might lay them off and plow ahead. "We don't fire, we fix," he said. "The food is what brings people in, but it's everything else that makes it revolve."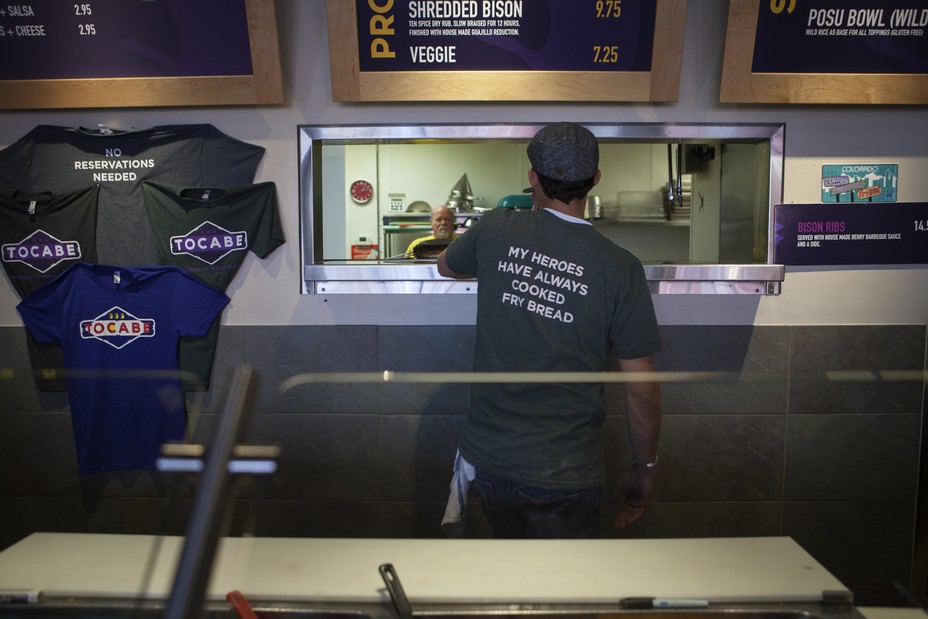 That's not a unique mindset within the Native food community. The Native American chef Nephi Craig told NPR earlier this year that, to him, Native American cuisine is about "restoration of balance, equipping families and individuals with the ability to change their lives and cope with and live an indigenous life under all these different forms of colonialism in America," not fine dining.
While the philosophies behind bringing Native cuisine to a broader audience are important, it's impossible to talk about the shortage of Native American restaurants in the U.S. without acknowledging the fact that the U.S. forcibly moved tribes to land they didn't choose—in many cases completely upending their culinary traditions. While ethnic restaurants have cropped up in and around ethnic communities, which formed as new immigrants sought familiar people and traditions, Native Americans were for years prevented from moving where and when they wanted.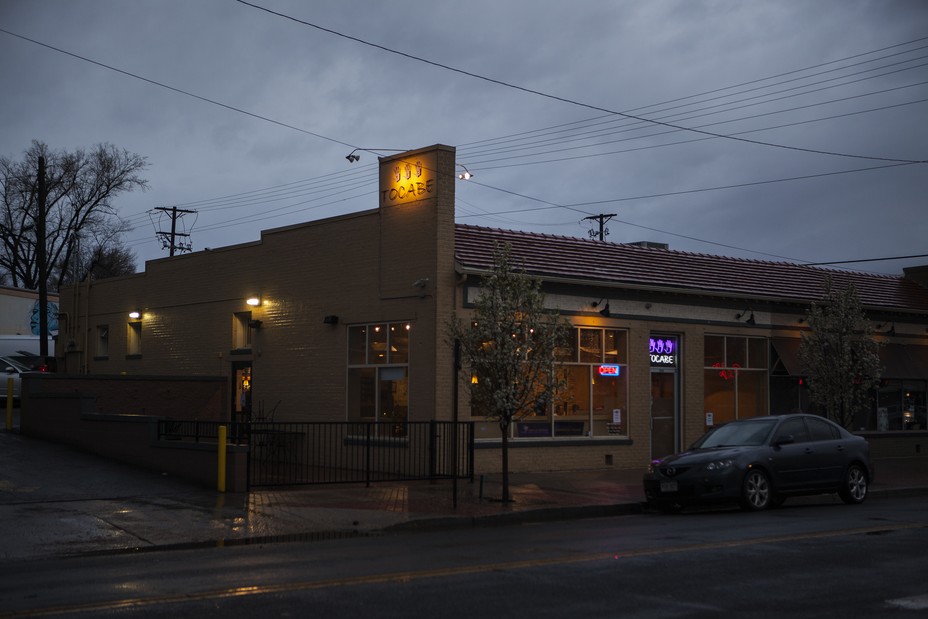 Today, Native Americans make up just 2 percent of the overall U.S. population and, according to the Census Bureau, more than one in four live in poverty. Just one in five hold a bachelor's degree (closer to one in three U.S. adults have a degree among the overall population), and at around $37,000, Native Americans' average income is well below the national average of about $54,000. While lack of access to capital likely has limited the number of Native American restaurants to some degree, so too has the fact that restaurants in general are a somewhat unusual concept for many Native Americans. "We aren't a restaurant culture at all," Craig told NPR. "[I]t's still an idea that doesn't match with our core indigenous beliefs." Grant echoed Craig, pointing out that many young Native Americans who are interested in pursuing a culinary career choose to stay close to their tribe, so the tribe's cuisine is preserved, but not necessarily shared widely. "It never really gets to the big cities," he said.
Jacobs and Grant both think the U.S. is approaching a time when the general population will be familiar with Native American food. Despite a relatively slow pace of growth, Jacobs is still hoping he and Chandra can "create a new presence for Native food," and he's confident that young people will be especially receptive. "We're past the TV dinner, fast-food generation," he said.
---
Emily Jan contributed reporting to this article.