What It's Like to Preside Over a Small Empire of Parking Garages
Bill Lerner talks about the day-to-day experience of running garages in New York and America's mid-century parking boom.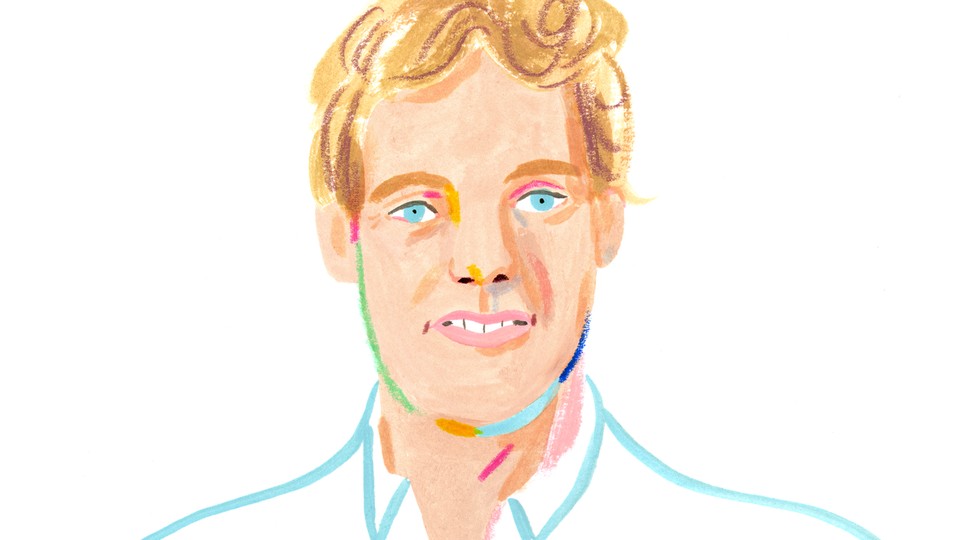 Parking garages are a 20th-century invention. Almost as soon as cars were invented and popularized, cities had to look for places to put them when they were not in use. The 1950s saw a parking-garage boom in America, and according to architectural historians, garages were "a training ground for the 20th century's best-known architects." Nowadays, the structures are so widespread that some urban planners question their primacy, wondering if there will be better uses for the space they take up if and when driverless cars become the norm.
Bill Lerner runs more than 100 parking garages in New York City. Lerner's father started his parking-garage business in the 1960s in lower Manhattan, and eventually, Lerner inherited the business, which is now called iPark and scaled it up in size. For The Atlantic's series of interviews with American workers, I spoke with Lerner about what it's like running a parking garage and the parking industry more generally. The interview that follows has been lightly edited for length and clarity.
---
Bourree Lam: How did iPark start? And how did you get involved in it?
Bill Lerner: My father had a small company in the 1960s and 1970s, and I came to work for him in 1978 and started growing my own parking company. It became iPark just recently, in the last couple of years. It was known as Imperial for about 20 plus years. The reason we chose iPark was that it's much more searchable on the internet.
Lam: How did your father get into the parking business?
Lerner: His company was called LPS, for Lerner Parking Systems. He was sort of forced into the parking business. His father, my grandfather, ran a gas station down on Centre Street. Unfortunately, my grandfather passed away at a very young age and my father was forced to run the gas station and the parking lot that was adjacent to it. That's where he saw the need for parking in the city of New York, when people came to work during the day. And especially after World War II, when all the G.I.s were coming back from Europe and they had learned to drive Jeeps while over in Europe. They were given money by the government under the G.I. Bill.
So he saw the trend and the growing need for parking in the city. If you look at pictures prior to World War II in the streets of New York, you'll see a handful of cars going up and down the avenues, versus today when you can see—it's obviously jammed. So the volume of cars prior to World War II in Manhattan were minimal compared to what they are today, and it was really the result of the war and people learning how to drive that really sparked the parking industry. It really created a need to have garages in New York.
Lam: How many parking garages do you run today?
Lerner: We have 130 garages today. When I came into the business in 1978, my father had about 12 locations. He started with nothing; he was a true rags-to-riches individual. He built a chain of parking garages.
Lam: Why did you decide to open so many more garages?
Lerner: I believed in growth, and I have a love for the business. Also, computerization allowed me to grow at a much greater rate. In the past—in the 1970s and 1980s—we did everything manually. All our checkbooks were manual, tickets, billing of customers—it was hard to really grow and keep control of it. You can never manage the volume of business effectively that we do today if you run it with manual bookkeeping and manual billing. It would be impossible.
Lam: What's the day-to-day of running garages like for you?
Lerner: I have a great team. I still get around to all my garages, but obviously it gets harder and harder as we get bigger. Typically, my day involves meeting people for potential new business—landlords, people selling garages. I'm at my office for the last three or four hours of the day. Everyone will report to me what happened during the day: My supervisors, all my staff, and my office will see me so we can go over the problems and figure out a way to fix them.
Lam: What are the problems for a company that runs parking lots?
Lerner: I think the hardest problem is maintaining good manpower. As you grow, it's harder and harder to find good people to work in the field. First and foremost, we're a service-oriented business—so if you have a bad person working at one of your garages, it's going to reflect on your reputation as a good operator and your bottom line. The biggest challenge in the business today is hiring and maintaining a good staff.
Lam: How do you decide where to open new parking lots?
Lerner: With all new developments, we bid on the garages with the developer—these are garages that are already in the basements of the buildings. When leases are expiring with other operators, we're asked to bid on them. So it's not us picking a location; it's typically a building being built with a garage in the basement.
Lam: What are extreme weather situations—such as blizzards or Hurricane Sandy—like for you?
Lerner: Sandy was memorable in a negative way, because any garages that were in low-lying areas like Wall Street were flooded out. Unfortunately, due to Sandy we lost 70 cars in various garages down in Wall Street.
When I drive around the city after snowstorms, which I frequently do, I see these elderly people trying to get their cars out and struggling. It dawned on me that I have all this staff all around the city, and especially on snow days they're not doing much—the transit business isn't really there. So we bought all of them shovels, and when people called us we'd offer to go and dig them out. I thought it was the least we could do for the communities we're in.
Lam: Are there other particularly difficult days for the parking business?
Lerner: Holidays, Jewish holidays in September, or U.N. week. Those days are very slow in the parking business, but it picks up right after. It's a very cyclical business. There are months that are very good, and months that aren't so good. January and February tend to be very slow months: Tt's cold weather, people are traveling, people go to Florida. March, it starts to pickup. April gets better, and it's very good right until September. Then come September it just drops off, and then it gets good again in October and November. After the 25th of December, it just drops off again.
Lam: Do you park at your own parking lots?
Lerner: Of course! I wouldn't park anywhere else.
---
This interview is a part of a series about the lives and experiences of members of the American workforce, which includes conversations with a doorwoman, an auto technician, and a pet groomer.