As Expected, the Fed Leaves Interest Rates Unchanged
The Federal Reserve has yet to raise rates in 2016, but Chairwoman Janet Yellen said that a hike in the coming months is "not impossible."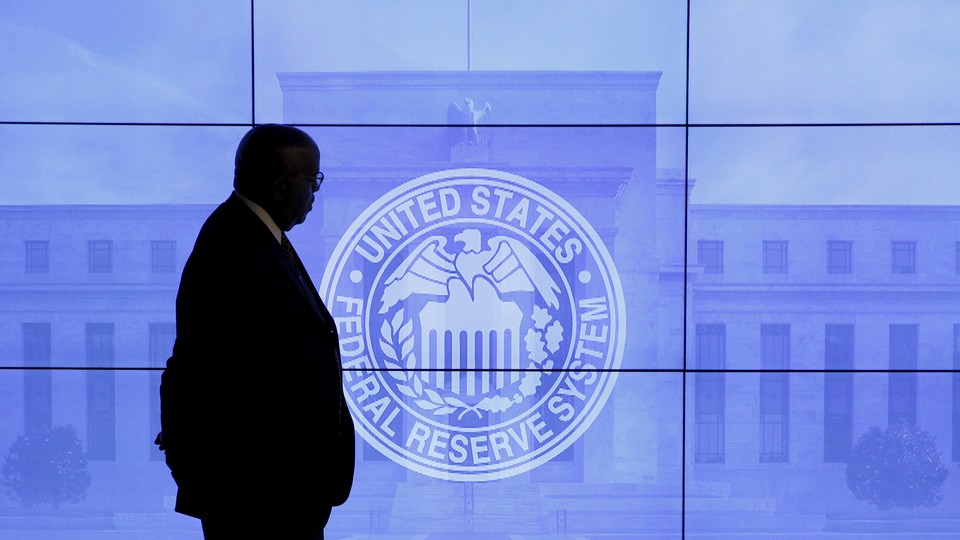 The U.S. Federal Reserve left interest rates unchanged at the conclusion of its two-day June Federal Open Market Committee (FOMC) meeting. In the months since the FOMC's last meeting in April, there was some speculation that the Fed might consider raising rates at the June meeting. That sentiment changed after May's disappointing jobs report, and economists and analysts came to expect that the Fed would not raise interest rates until July.
In a statement explaining its decision, the FOMC focused on jobs: "The pace of improvement in the labor market has slowed while growth in economic activity appears to have picked up," and that "although the unemployment rate has declined, job gains have diminished."
---
---
The Fed has yet to raise rates in 2016. It raised interest rates for the first time in nearly a decade last December—the so-called "lift-off"—when the target range for the federal funds rate moved from between 0 percent and 0.25 percent to between 0.25 percent and 0.50 percent.
In a speech in Philadelphia last week, Federal Reserve Chairwoman Janet Yellen voiced concerns about the upcoming Brexit vote and the U.S.'s slow productivity growth. The FOMC statement echoed her sentiments that rates will rise gradually, but also stated that "the federal funds rate is likely to remain, for some time, below levels that are expected to prevail in the longer run."
There are still rate hikes expected in 2016. In the updated projections from the Fed, the median of committee members' predictions is that the federal funds rate will be 0.9 percent by the end of 2016—unchanged from the projections in March—which would mean two quarter-point increases this year. The projections for 2017 and 2018 have changed, however, from four expected increases down to three. According to these projections, the FOMC committee's median prediction is that the federal funds rate will rise to 2.4 percent by the end of 2018.
Some Fed watchers are now expecting the first rate hike of 2016 to occur at the FOMC's July meeting next month. At a press conference following today's FOMC decision, Yellen said that she wasn't comfortable saying that a rate hike was on the horizon in the coming months, but that depending on the data that comes in, it was "not impossible."