The Cable Empire Strikes Back
The 2016 Olympics will be a test of how well Comcast and NBC can deliver live programming in the digital, on-demand era.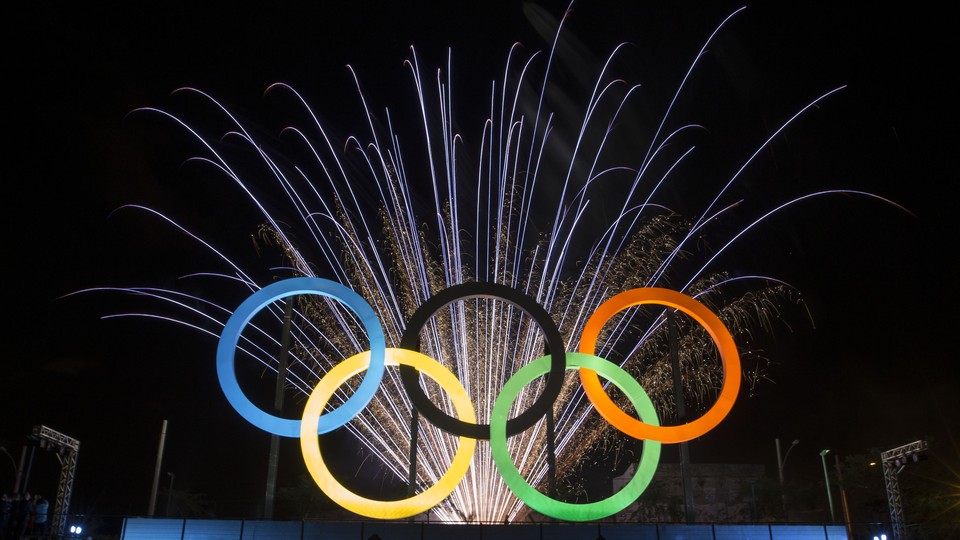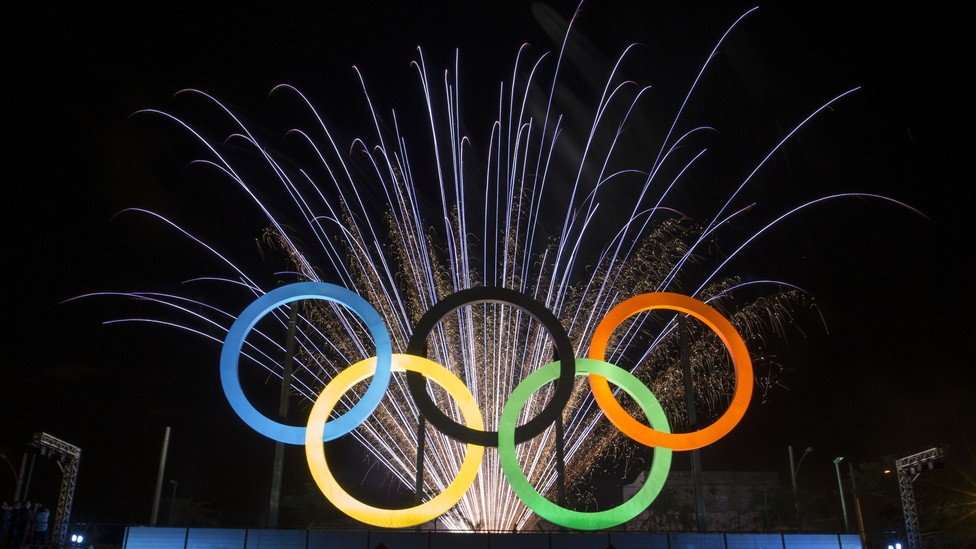 Four years ago, NBC and its parent company Comcast found themselves facing a barrage of criticism for their treatment of the 2012 Olympics. While the network had partnered with YouTube to stream all the Olympic events live online, customers who watched the old-fashioned way—through their TVs—had to wait until prime time for broadcasts of the most anticipated events, such as Michael Phelps's history-making swimming performances, and Gabby Douglas's eye-popping floor routines.
Tape-delayed Olympic events were not at all a new complaint in 2012, but they were especially grating to customers in the era of Twitter, where the hashtag #NBCfail was trending at the time. Incensed viewers demanded to know why they were forced to resort to iffy broadband streams if they wanted to watch marquee events in real-time. Those who weren't streaming complained about the flood of spoilers about the outcomes of the games, which were known hours before they made their way to American televisions. Television-industry watchers, such as The Atlantic's own Derek Thompson, explained why NBC didn't care that people wanted to watch the Olympics live on TV. (The answer: money. Go read Derek for more.)
But this year, Brian Roberts, Comcast's CEO and chairman, has been making the rounds to say that his company actually does care. In a panel on Monday at the Aspen Ideas Festival, which is co-hosted by the Aspen Institute and The Atlantic, Roberts touted how a plurality of Comcast's Xfinity customers will be able to experience the Olympics on their TVs. Alongside his interviewer, Walter Isaacson, and the longtime NBC sportscaster Bob Costas, Roberts painted a vision of how NBC and Comcast are taking advantage of the biggest live event of the year. Comcast is viewing the Olympics as an opportunity to demonstrate to cable subscribers the features of its new X1 set-top boxes, which will offer access to a searchable database of real-time, high-definition Olympics streams—much like, well, a computer or a phone. In all, subscribers with an X1 box will be granted access to more than 6,000 hours of athletic wonder.
"The Olympics to me are a bit of a laboratory for where the future of television could very well be going," said Roberts in Aspen. I'd add that they're a useful periodic snapshot of what's happening in the media industry. Back in 2011, Comcast had bought NBC from its longtime owner, General Electric. So by 2012's summer games in London, a different type of torch had been passed: NBC had gone from being owned by a seller of televisions to being owned by a seller of cable subscriptions and set-top boxes. Fast-forward four years, and here's a glimpse of the payoff: NBC's Olympics coverage is, in part, a very expensive commercial for Comcast's fancy new cloud-connected cable box.
The Olympics experience on X1, Roberts said, will showcase the power of a massive, integrated, media-and-technology empire to deliver comprehensive coverage of what he expects will be "the largest event in television history." Olympics obsessives will be able to use voice-activated remotes to follow their favorite sports, athletes, or competing countries in real-time.
Demoing the X1 Olympics app, Roberts pulled up a clip of one of Michael Phelps's races from 2012, and marked Phelps as a "favorite." Phelps's name then appeared in an arrow that tracked him swimming across the screen, along with his then-current position in the race. Roberts navigated to the women's gymnastics category in the app, showing off the ability to follow any of the related events, such as the balance beam or floor exercises. "Favorite Gabby Douglas," he said into his voice-activated remote, and the app dutifully added her name to the list of athletes he's following. For all of this to work, Roberts argued, for the hardcore handball fans to be as satisfied as the soccer aficionados, one needs a company with a yearly capital budget exceeding $10 billion, a company that not only pipes the internet to your home, but pays the camera operators, producers, and hosts that turn those games into good programming, and builds the box that pulls that programming onto your TV.
This Comcast empire started out with its own Anakin Skywalker: Ralph Roberts, Brian Roberts's dad. In 1963, the elder Roberts and his business partners purchased American Cable Systems, which served a small network of customers in Tupelo, Mississippi. The owners reincorporated the company as Comcast six years later, beginning the company's decades-long ascent into a multibillion-dollar behemoth, an arc that echoes that of other cable broadcasters that have grown over decades from small businesses.
The Olympics this year will be, in part, a test of how well Comcast and NBC have refashioned themselves to compete with this era's upstarts, the now-massive companies that began by selling books and renting DVDs by mail. Will the X1 experience be enough to win over a new generation of cable subscribers? As viewers watch Simone Biles, described by Bob Costas to the audience in Aspen as "maybe the best gymnast in history," they probably won't be asking that question. But Brian Roberts will.