A New Growth Industry for Native Americans: Weed
Can cannabis revive Oregon's long-struggling reservation economies?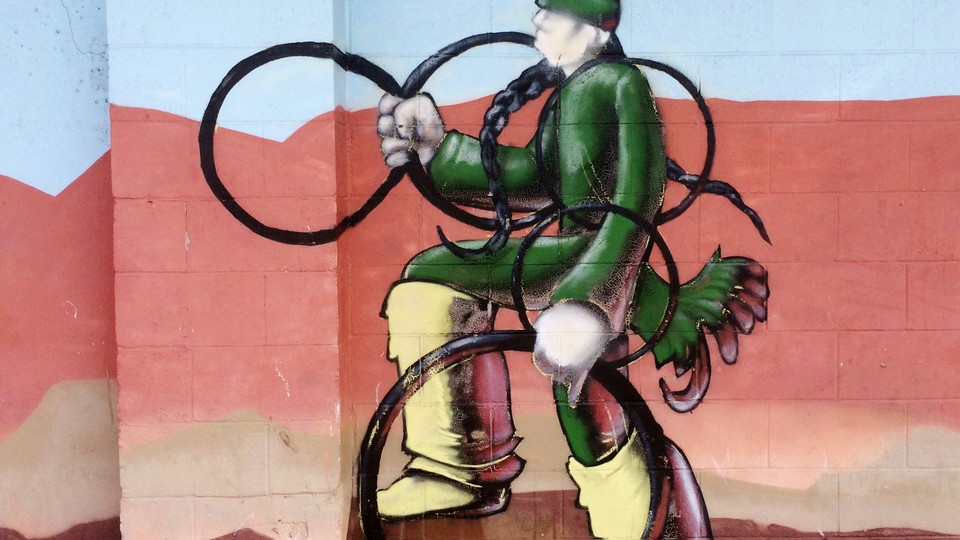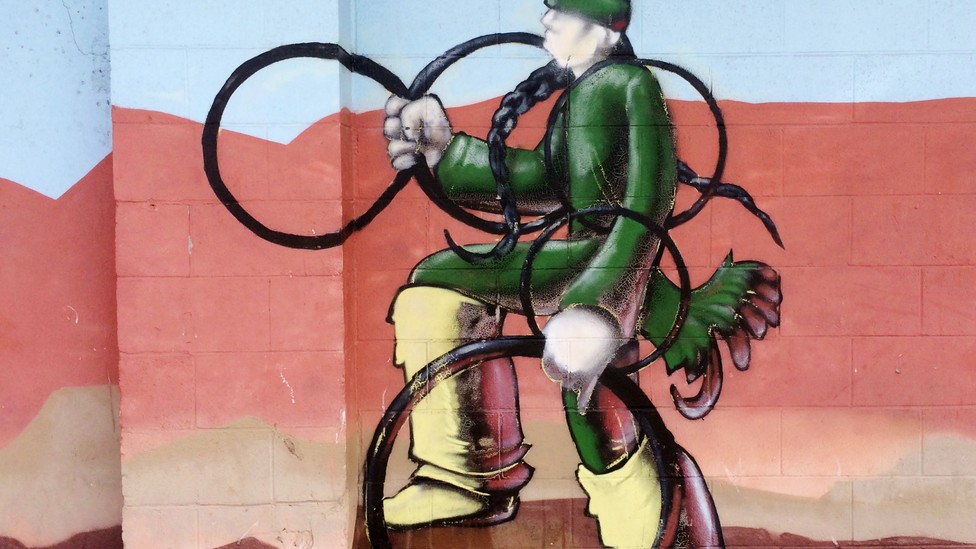 WARM SPRINGS, Oregon—The tribes on this reservation, located in the high desert on the eastern side of Mt. Hood, are accustomed to bad deals. Until the 19th century, the Wasco, the Walla Walla, and the Pauite survived off of the Columbia River, catching salmon and, eventually, trading for it. Then in 1855 they were forced onto the Warm Springs Reservation. It was 80 miles from the river, but they could still go there to fish—that is, until the U.S. Government started to build the Bonneville dam on the river in the 1930s and flooded their fishing spots.
By the time the Dalles Dam was finished  in the 1950s—ending all hopes of fishing the river and the economic independence it brought—the tribe had been decimated by other factors too, including the removal of children to boarding schools, and the drafting of men to the Army.
Now, the reservation, which spreads over 1,000 square miles in Oregon, is one of the most economically depressed places in the state. The unemployment rate is around 20 percent, and about one-third of its residents live below the poverty line. Sadly, the circumstances of Warm Springs are familiar for many Indian reservations. Nearly 30 percent of American Indians and Alaskan Natives lived in poverty in 2014, according to Census data, which is the highest rate of any race group.
Now, the Confederated Tribes of Warm Springs are trying to reverse that history by taking advantage of the intricacies of federal law that made them sovereign tribes with the ability to make their own rules. Between 1778 and 1871, American Indian tribes signed treaties with the federal government in which they gave up land and were granted sovereign nation status. Under the treaties, tribes have the ability to make and enforce civil and criminal laws, to zone land, and to license and regulate activities on their lands (with some exceptions in the court system).
The tribes in Warm Springs want to use that sovereign status to grow cannabis on their land and sell it off the reservation in Oregon, which in 2014 approved the use of recreational marijuana. Because the tribes are a sovereign nation, leaders say,  they will be able to start an operation quickly, without having to deal with the headaches of city, county, and state government. Recently, the tribes broke ground on a 36,000- square-foot greenhouse, and hope to get product to market by next year. Finally, after centuries of being on the bad end of deals with the government, the tribes' status could give them a key advantage.
The idea of growing cannabis on the reservation has residents' full-fledged support. In a referendum on whether to grow cannabis this winter, 1,252 voted for the idea, and just 198 voted against it, and turnout was high despite a snowstorm that could have kept people home.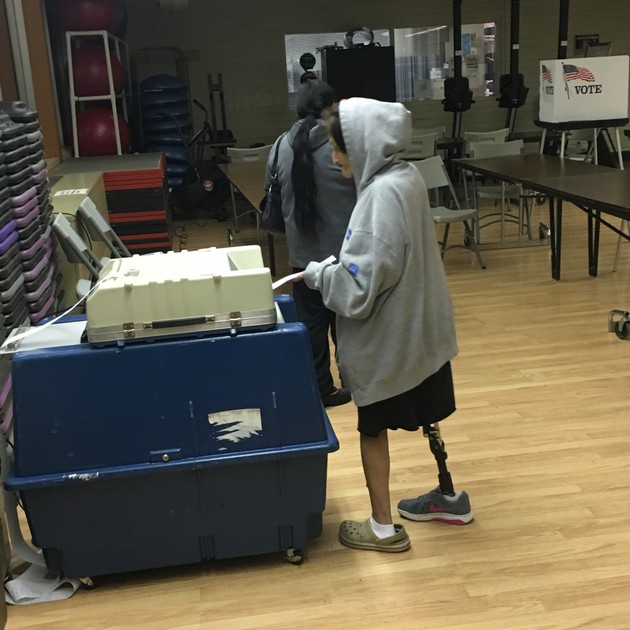 "I don't smoke but I thought it was a good idea to bring in revenue," Tom Kalama, a tribal member and reservation resident who voted for the initiative, told me. And the tribes are in need of more money. Tribal members used to get $100 a month from the tribe, dividends from economic ventures, Kalama told me. Now they get $25. Seniors used to receive $600 a month, now they receive $300.
Tom Kalama was sitting under a canopy where his wife Jeanine was selling Indian tacos (meat or beans on frybread) to passers-by. Their sons, ages 44, 42, 41, and 35, want to work on the reservation, but it's hard to find jobs, Kalama told me. Instead, they drive outside the reservation for work, if they can find anything close to home.
The move to start a cannabis operation could also serve as a blueprint for other tribes that have yet to figure out how to gain from their sovereign status. "We've yet to see tribes fully exercise their sovereignty, and I think that cannabis is strangely a lens that will demonstrate the capabilities of taking that on," Pi-Ta Pitt, the cannabis project coordinator for Warm Springs Ventures—the tribes' economic development arm—told me.
Sovereignty is a big deal for tribes across the country. For centuries, despite the treaties, decisions on reservations were made by people at the Bureau of Indian Affairs in Washington, or by other state or federal agencies. Then, in 1970, Richard Nixon started to shift the federal attitude towards tribal sovereignty. The U.S. government had been controlling and subjugating the tribes for far too long, he said, in a speech to Congress. The federal government should step back, he argued, and let American Indians control their own resources.
The Indian Self-Determination and Education Assistance Act of 1975 ushered in what's known as the era of self-determination, according to Robert J. Miller, an expert on Indian law at Arizona State University. It's taken awhile to take hold, he said. The Bureau of Indian Affairs and other agencies resisted ceding control for a long time, but the tribes are trying to be more independent now.
"Communities that call their own shots and have flexibility in making their own decisions bear the risk of failure but also reap the benefits of success," Eric Henson, a research affiliate at the Harvard Project, told me. A series of studies by the Harvard Project on American Indian Economic Development backs up that claim. Comparing tribes that were economically successful and those that weren't, the studies found that tribes that make their own decisions about economic development outperform those who cede such decisions to outside agencies.
In Mississippi in the 1970s and 1980s, for instance, a tribal leader named Phillip Martin created a manufacturing hub, industrial park, and eventually a theme park, on the Mississippi Choctaw reservation, lifting the tribe from poverty to wealth. Because of his efforts, the unemployment rate on that reservation fell to around 4 percent, at a time when the rest of the nation was going through a recession. Tribal businesses employed 7,000 people at the time of Martin's death in 2010. This was an especially remarkable feat because Martin led the tribe to self-sufficiency before the federal Indian Gaming Regulatory Act of 1988 made it easier for tribes to operate gaming businesses in their territory.
What's more, the tribes' ability to call their own shots could be essential in the cannabis business, Pitt told me. Private growers might spend thousands to set up an operation somewhere and then get harassed by city or county authorities who don't want a cannabis operation in their vicinity (the use and growth of marijuana is still illegal under federal law). The tribes also don't pay county or state land taxes, which could give them a big financial leg up in a state like Oregon, which levies high property taxes to make up for the lack of sales tax.
The Confederated Tribes of Warm Springs have tried other things to lift themselves out of poverty—efforts such as gaming which also takes advantage of their sovereign status—and most haven't been successful. Warm Springs has a casino, a hotel and lodge, and, up until very recently, a timber mill (the mill went bust).The casino was far from the target market of Portland, a hilly two-hour drive away. The hotel and lodge are dated and have to compete with hundreds of other resorts closer to Portland. The timber industry has been dying for years. Marijuana, on the other hand, is a market that's just starting up, and the outcome could be very different, tribal leaders say.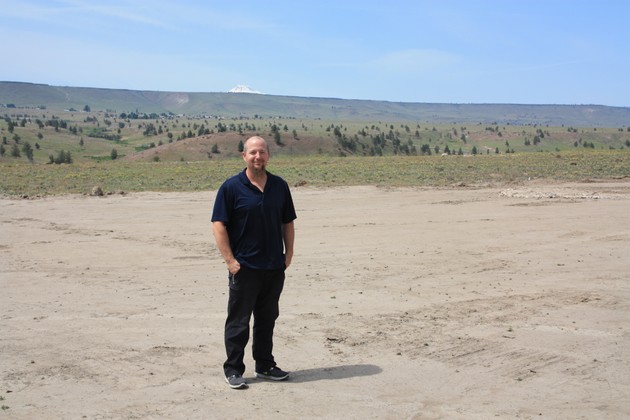 "The tribe has really been on the decline for several years—this will be a good foothold to start climbing again," Ben Bisland, who manages projects for Warm Springs Ventures told me, standing on the flat expanse of land under a butte that will house the greenhouse.
Nationally, it can be difficult for tribes to thrive because of the circumstances that led them to reservations in the first place. Native people were often confined to reservations with barely farmable land and with few resources. Reservations often don't have infrastructure like broadband or railway lines that could help support industry. Overlapping jurisdictions between federal, state, and tribal entities made it difficult to get anything done. And "It's literally been American policy to acquire all the resources and land the indigenous peoples had," Miller, the ASU professor, said.
The gaming act has made winners out of some tribes, mostly those located close to cities who can start up casinos and attract a high volume of customers. But others, like the tribes in Warm Springs, have not found casinos to be very profitable, because their reservation is too far from big population centers. The Warm Springs tribes are situated in the perfect location to grow cannabis, though, Pitt said. There are more than 300 days of sun a year, and the reservation is close enough to easily bring product to market.
Warm Springs is not stopping at marijuana. They're moving ahead on other economic development opportunities, too.  "Marijuana is not the answer. It's part of the answer," former Oregon Governor Ted Kulongoski, who serves on the tribes' economic development board, told me. The tribes are trying to become a national testing site for unmanned aircraft systems, or drones, and want companies to test how to use drones to fight forest fires on the reservation. Warm Springs Ventures, the tribes' economic development arm, recently booted a private telecom company and founded its own tribal telecom company. Its also getting into the carbon offset market. "Think about 200 years of deprivation, being driven onto the poorest land available— – you don't overcome that with a decade of gaming," Henson, from Harvard, told me.
But as a way to test the sovereign power of tribes and their ability to create economic development for themselves, marijuana could be a big deal. Because Oregon has approved recreational marijuana, and because it has independent tribes, the state could become a testing ground for a new industry that could replace, or supplement gaming, on reservations. This is not true in other states: Despite a 2014 Department of Justice memo that said that the federal government wouldn't interfere with cultivation on tribal lands, state interference in South Dakota has motivated one tribe to suspend its marijuana operation, while a sheriff's office in California raided another growing operation on tribal land there. Warm Springs, for once, has been able to take control of its own business, and perhaps set a path for other tribes.
"This is something that can be an inspiration to other tribes, to be able to learn, what does sovereignty look like," Pitt said.