Suburbs: the New Chinatowns
As today's Chinese immigrants make their homes outside cities, what will become of the tight-knit urban communities that previous generations built?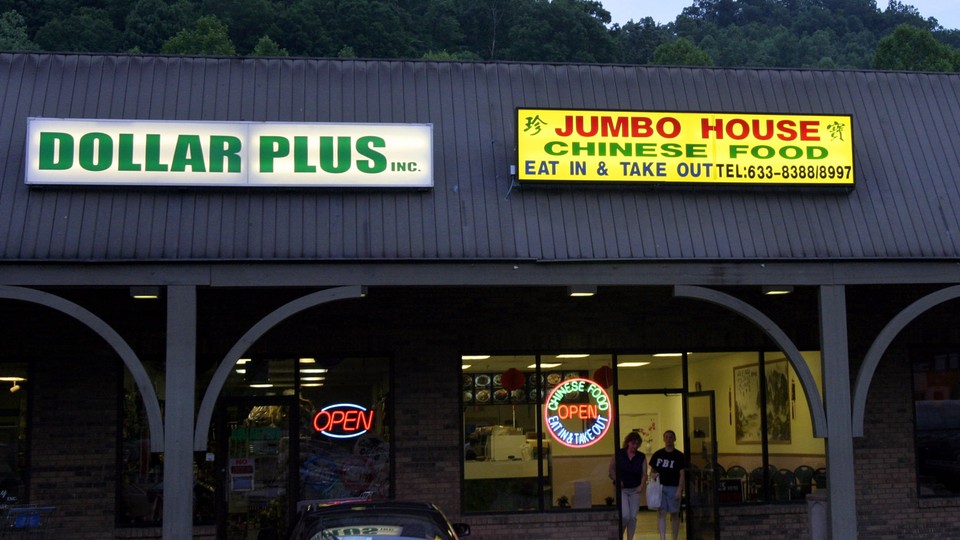 PHILADELPHIA--A standard feature of any trip to New York, San Francisco or Philadelphia is a stop in Chinatown for dim sum or bubble tea. These cities' famous ethnic neighborhoods have long drawn tourists as well as working-class Chinese immigrants searching for a home in their new country.
But as China's economic booms propels more high-skilled, affluent immigrants to the United States, American Chinatowns are starting to fade. Census data shows that many Chinese immigrants are bypassing these traditional gateway communities and moving straight to the suburbs. Many say they want the same good schools for their children and suburban conveniences that many other Americans have.
They tend to identify more with their white, American neighbors than with typical Chinatown residents."It's about social stratification," says Andrew Leong, an associate professor of law, social justice, and Asian American studies at the University of Massachusetts Boston. "Most of those newer immigrants come from Mandarin-speaking places and they consider themselves much more educated than the country bumpkins in Chinatown." (There, Cantonese is more commonly spoken.)
Leong says Chinatowns on the East Coast are becoming a lot less Chinese. He and a group of researchers from the University of Pennsylvania recently studied the Chinatowns of New York, Philadelphia, and Boston, and found that gentrification and rising housing costs were making it hard for blue-collar immigrants to live there. Their study found that in 1990, Asian residents comprised 45 to 75 percent of the three Chinatown neighborhoods. Twenty years later, they made up 42 to 46 percent. During that time, the white population doubled in Philadelphia and Boston's Chinatown neighborhoods.
As wealthier immigrants move to the suburbs and downtown real estate gets more expensive, urban Chinatowns are at risk of becoming ghost towns."They'll just be tourist traps—Disneyfied. You won't find a lot of Chinese walking around, unless they are tourists themselves," says Leong.
America's new Chinatowns are basically strip malls in the suburbs, says Leong. The town of  Exton, an affluent suburb of Philadelphia where the average home value is about $340,000, is a good example of one. During a recent visit, I noticed a handful of Chinese restaurants and grocery stores scattered among big-box retailers like Walmart and Toys "R" Us. In 2000, only six percent of Exton's residents were Asian. Now, about 20 percent are. Many Indian and Chinese immigrants who live there work for big financial and pharmaceutical companies in the area.
Cheryl Wang, a risk analyst for a large U.S. bank, lives in Exton with her husband and their two children. She says about half of her neighbors are Asian and the other half are white. Wang, 42, is representative of many of the new Chinese immigrants: She has two master's degrees, one in information sciences and the other in business administration, and has spent most of adult life in the Philadelphia suburbs. She avoids Chinatown at all costs. "Our backgrounds are very different—we speak different languages," says Wang, who speaks Mandarin. "I really dislike [Chinatown]. It's not as clean as the suburbs and there are a lot of crowds." Wang says she prefers the peacefulness of the suburbs, where, unlike in China, she doesn't need connections to get her children into good schools.
About 33 miles away from Exton, the Friendship Arch welcomes visitors to Philadelphia's Chinatown. Cantonese merchants from southern China first began settling there in the late 1800s, opening up laundromats, restaurants, and grocery stores. Many had originally arrived from out west in search of gold, but the violence of white workers competing with them for jobs eventually pushed many of them to cities on the East Coast. Growing anti-Chinese sentiment across the country led to the passage of the Chinese Exclusion Act of 1882, which barred Chinese workers from moving to the United States and from obtaining U.S. citizenship. With few exceptions, it wasn't until the Immigration and Nationality Act was passed in 1965 that the United States began welcoming non-European immigrants again.
Now, Chinese people in the United States are more likely to come from Taiwan, and China's Fujian and Guangdong provinces, places where Mandarin is becoming more common than Cantonese. Today's Chinese immigrants are also more likely to be wealthy, arriving in the United States with professional degrees or obtaining them at American universities. In 2014, the average annual income for a Chinese immigrant in the United States was about $38,000, more than double the average in 1990.
Chinese people now make up the third-largest immigrant group in the United States, after Mexicans and Indians. China is also the country with largest number of foreign students at American colleges and universities, and the second-largest recipient of employer-sponsored work visas, according to the Migration Policy Institute.
The rise in wealth of a typical Chinese immigrant over the years has changed the ways that businesses cater to new arrivals.  Dan Tsao, who owns Metro Chinese Weekly, the largest Chinese newspaper in Philadelphia, says some of his biggest advertisers are car dealerships and high-end stores. Years ago, most of the ads  were being bought by small Chinatown grocery stores and restaurants. Now, about half are American companies trying to reach rich Chinese families."Every week we have a full-page ad from BMW or Honda," says Tsao, who recently moved his newspaper's office from Chinatown to the Philadelphia suburb of Bala Cynwyd.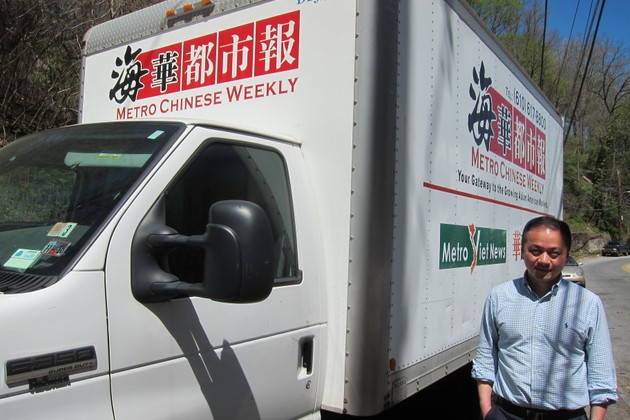 Tsao says he doesn't want his American-born children to forget their Chinese roots. Catering to those like him, half a dozen Chinese schools have popped up in the suburbs of Philadelphia in the past two decades. Every Sunday, Tsao's 8-year-old son joins more than 700 other children for class at Guang Hua Chinese School, where they learn to read and write in Mandarin as well as as how to dance and draw in classical Chinese styles.
Heng You, the school's principal, opened Guang Hua in 1998 because she wanted her American son to learn Chinese. "He couldn't talk to grandma on the phone anymore," she says. Sure enough, there was high demand for classes on Mandarin and Chinese culture in near Abington, the suburb where she lives. Chinese immigrants who live there are much more likely to lose touch with Chinese culture than those living in the tighter-knit Chinatown neighborhoods, she says.
She says most American-born Chinese children don't understand at first why they should spend their Sundays learning Chinese culture and language. "I have to show them that they will be so much more valuable to society if they combine the best of both worlds," says You. "Later they start to enjoy it."