Being Successful in One of America's Poorest Cities
John Weidenhammer has built a multi-million-dollar company in Reading, Pennsylvania, where 40 percent of the population lives in poverty.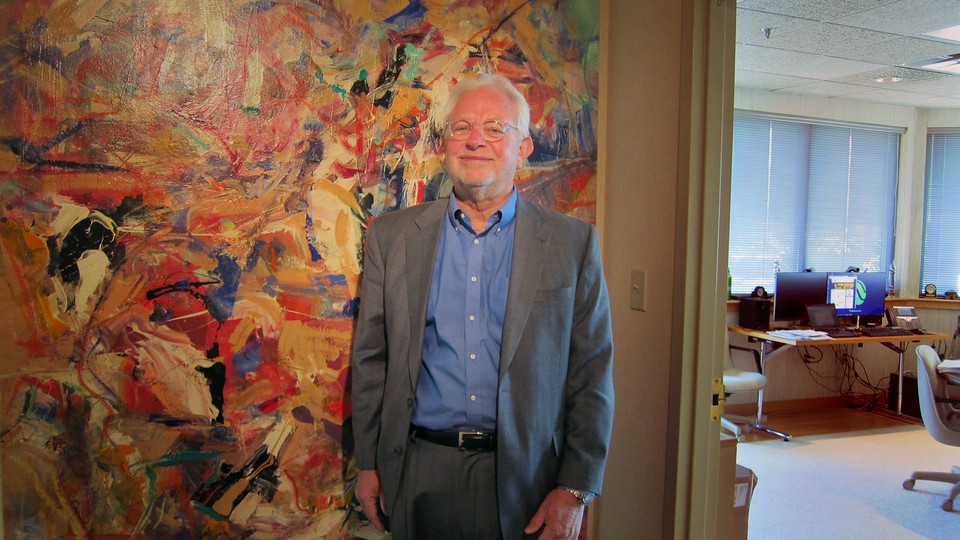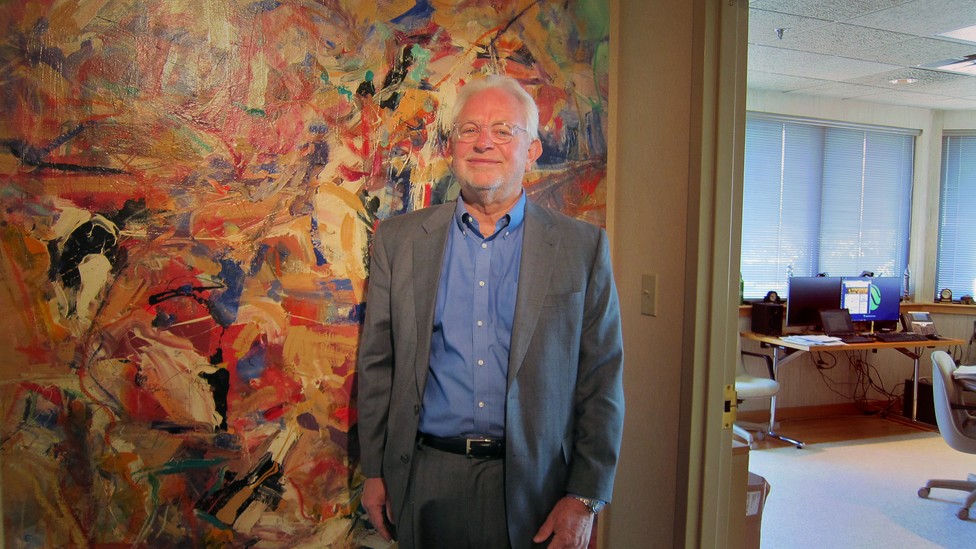 READING, Penn.—For many people living in America's poorest cities, success is elusive. Gone are the days when families in the Rust Belt could count on a manufacturing job out of high school to provide a decent standard of living. Here in Reading, 40 percent of the population lives in poverty and unemployment is more than 7 percent. Despite these difficult circumstances, some entrepreneurs have flourished. The Reading area is headquarters to a handful of homegrown, multimillion-dollar companies—even three on the Fortune 500 list.
Weidenhammer Systems Corporation started off in a rented room in a Reading home 40 years ago. Now, the information technology company has more than 200 employees in seven cities across the country, with clients spanning the globe. Last year the company made $42 million. During my recent visit to Reading, the company's CEO, John Weidenhammer, talked about how he was able to build his company at a time when his hometown was falling into decline.
Back in 1978, Weidenhammer was working as an information-technology consultant and wanted to start his own company, but didn't have the capital. Here, he ran into a bit of luck: A large brass hardware factory in town had just lost its IT manager. Weidenhammer seized the opportunity. When the owner offered him the position, he instead negotiated for something else: The company became the first client of his fledgling IT company. The factory owner agreed to the arrangement because he trusted Weidenhammer and they had a good working relationship.
"That's probably the most poignant example of how a door opened up for me," says Weidenhammer, who was one of the first in his family to go to college.
Later, again, Weidenhammer found that he was able to leverage a little bit of luck into big gains for his company: His brother worked for IBM in the late '70s, and Weidenhammer often played softball with him and his boss. One day, after a softball game, an IBM sales manager told Weidenhammer to come to his office to let him in on a secret. It turns out, in a few months the company was going to release the System/34, a computer that would allow businesses to automate much of their paperwork.
"He said, 'I think it's going to be very special. If I were you I would learn everything about it that you can,'" Weidenhammer says. The manager gave him a stack of instruction manuals and Weidenhammer put them next to his bed. "It was very difficult. I proceeded to read those manuals and highlight them and dog-ear them."
The early exposure to IBM's new computer gave Weidenhammer a competitive edge. His employees started developing software for what would become a mainstay in the business world. He says it laid the foundation for the work his employees would do for years to come, helping other businesses streamline their operations with computers. The advantage he got from that tip gave him a huge head start. "It was the whole introduction to the ecosystem," he said. "Others didn't have the same exposure. I guess it was a lucky break."
By contrast, the city of Reading, as well as other Rust Belt cities, have recently been down on their luck. There was a time when Reading was among the most prosperous towns in America, thanks to the onset of the Industrial Revolution. Steel and textile mills set up shop here and ushered in a prosperous era for the city. The famous Philadelphia & Reading Railroad Company would become one of the largest corporations in the country in the 1870s. During Reading's peak in the 1930s, more than 110,000 people lived there.
In the following decades, Reading would lose nearly half its population as factories moved away and demand for coal subsided. By 1971, the Reading Railroad company was bankrupt. At first, local manufacturing companies made up most of Weidenhammer's client base. But as factories shut down or moved away, he had to adapt. So he started providing IT to clients across the country in a variety of industries, including a European pest-control company. "There were times I considered moving, but I always thought I could just diversify geographically instead of getting up and leaving," says Weidenhammer.
The rise of the Internet has made many businesses' geographic location almost irrelevant, except when it comes to attracting talent. High-skilled employees are more likely to gravitate to big tech hubs—not small-town Pennsylvania. To find high-skilled employees, Weidenhammer had to expand his search beyond Reading, where only eight percent of adults older than 25 have college degrees. That's one reason he opened offices in Philadelphia, Michigan, Colorado, and Arizona. It's hard to imagine getting lucky in Reading these days.