April's Jobs Report: Meh
The first disappointing report of 2016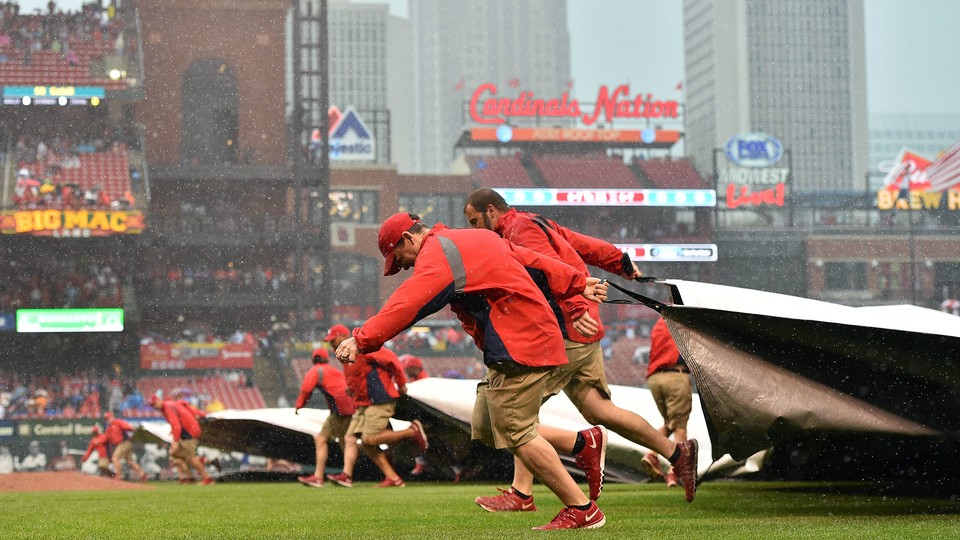 The April jobs report is out, and it shows a slight slowdown in hiring. On Friday morning, the Labor Department reported that the U.S. economy added 160,000 jobs and that unemployment held steady at 5 percent.
The jobs number missed expectations: Economists surveyed by the Wall Street Journal were expecting another month of strong hiring, with over 200,000 jobs added. Over the past three years, the economy has typically added about 200,000 jobs per month, and some say a slowdown is to be expected after so many months of strong growth. The momentum is still strong, as the economy has been adding jobs for 74 straight months.
---
---
Both February and March's numbers have been revised down slightly. Combined, the revisions means that these months added 19,000 fewer jobs, bringing the three-month average to 200,000 jobs added per month.
This month's jobs numbers seem to partly resolve the mystery of surging hiring and weak economic growth—contrasting signals of the economy's strength. GDP figures released late last month were disappointing: The Commerce Department reported that the U.S. economy only grew by an annual rate of 0.5 percent in the first quarter of 2016, suggesting that economic expansion is stalled. The April jobs report is not nearly as disappointing as the GDP numbers, but if the trend continues it might spark real worries of a slowdown.
---
---
The most disappointing number to many economists will be the slight drop in labor-force participation, which fell to 62.8 percent. Last month, that number reached the highest in two years, a sign many economists took as a positive indication that Americans who lost their jobs during the recession were finally coming back to the labor force.
There is one piece of good news in the April jobs report: wages. Average hourly earnings rose by eight cents, following a 6-cent increase in March. In the past year, average hourly earnings have risen by 2.5 percent—a positive sign for economists looking for wages to catch up in 2016. The growth has been attributed to gains in white-collar jobs, as gains were reported in professional and business services, health care, and financial activities while job losses continued in mining.
The jobs report is closely watched by investors both as an economic indicator and to interpret how the Federal Reserve will enact monetary policy based on the data. Speculation of whether the June Federal Open Market Committee (FOMC) meeting will bring an interest-rate hike has been high, but the April jobs report has put a damper on the expectations. There's one more jobs report before then, which will be watched to see if the April report was a blip or a sign of a shifting trendline.