It's Great That So Many Americans Are Quitting Their Jobs
It's a sign of a stronger economy.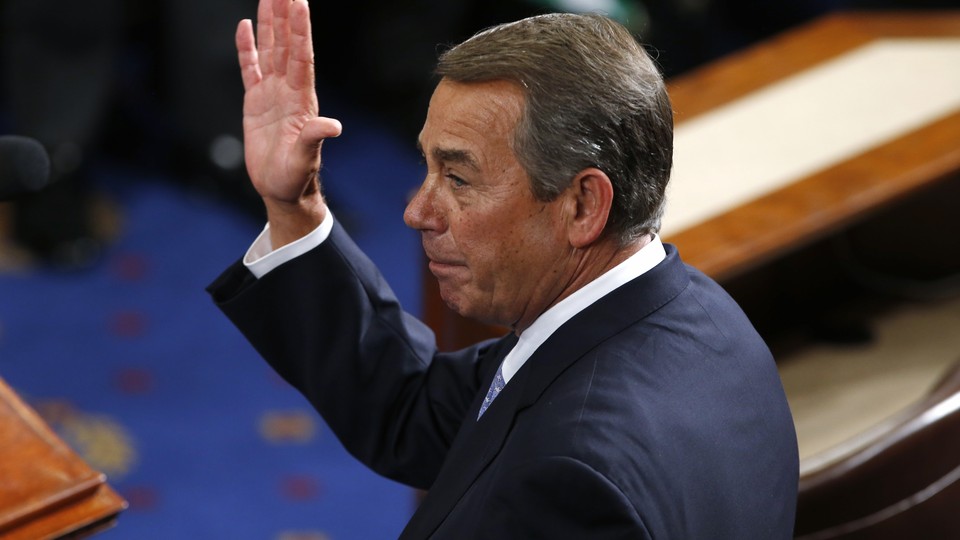 Following last month's underwhelming jobs report, during which only 160,000 jobs were added to the U.S. economy and labor-participation rates fell slightly, there was some better news this week: More Americans quit their jobs in March.
Wait, it's a good thing that people are quitting? "When do people quit their jobs? They quit their jobs when they're moving to another job or they think another job is out there and available for them," Guy Podgornik, an economist at the Bureau of Labor Statistics, told Marketplace's Sabri Ben-Achour in 2013. "It's a good indicator of where the economy is and what people's perceptions are."
The "quits rate," part of the BLS's monthly Job Openings and Labor Turnover Survey and a favored metric of Federal Reserve Chair Janet Yellen, showed that nearly 3 million Americans willingly left their jobs in March, a figure reminiscent of the pre-Great Recession economy.
---
U.S. Quits Rate 2007 to 2016
---
Though this figure peaked at 3.1 million back in December, its return to the 3 million mark, particularly as the economy hovers near a record-high number of job openings, indicates a more confident workforce, even as hiring was down last month. Prior to December, the last time that the quits rate hit 3 million was back in May of 2007.
One constant among all these fluctuations is the American industries where the most quitting tends to happen. According to BLS data, the leisure-and-hospitality industry—led largely by food-service and hotel workers—has the highest quit rate, at more than double the national average. Next are retail jobs, particularly store clerks, managers, and customer-service representatives. The types of workers who tend to stick around may not be very surprising: Financial-services workers and government employees (particularly federal employees) have the lowest quit rates of them all.