When a Quarter of Your Paycheck Goes to Student Loans
Editor's Note:
This article previously appeared in a different format as part of The Atlantic's Notes section, retired in 2021.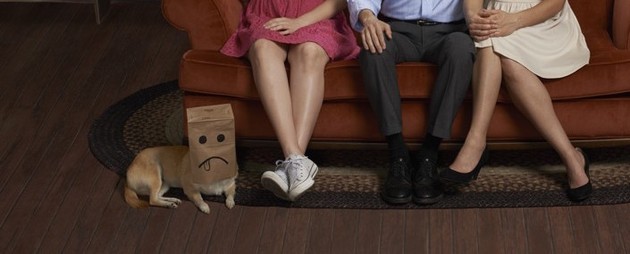 Many law school grads can relate to Brandon's predicament:
To me, nothing summed up my experience better than your colleague Gillian's July 2015 article, "Millennials Who Are Thriving Financially Have One Thing in Common ... Rich Parents." My luck, or lack thereof, went even further. Specifically, I began law school in 2006 when the legal market was still booming, but the wheels fell off in the middle of my second year. By then, even the most qualified of my peers at a top-50 law school struggled to secure any legal position.

I don't blame my parents, pre-law advisors, or anyone for that. Sometimes, stuff happens. And even three years earlier, I would have been fine. But, now being required to use 25 percent of my monthly salary (after taxes) to pay back law school loans has made life increasingly difficult. Unlike my friends who either have no debt, who have financial support from parents, or both, I literally can't afford to make a mistake or be the victim of bad luck.

I thankfully will be able to take advantage of a public service loan forgiveness program through the federal government and be finished with my loans after five more years (I've been part of it for five so far). But I can't imagine having to spend 25 years paying back loans and then have to pay taxes on the amount forgiven.

It's a tough path to be on, and it has definitely contributed to me not saving or starting a family. But like I said, there's no one really to blame for that. Stuff just happens.
Our next reader has a whopping $200,000 of law school debt. This line especially stood out: "I've been shamed by people at my current work, including my boss, because I've admitted to being poor when I look, and my family looks, rich." Here's his full story, involving protein powder and a pooch in pain:
I'm 28, white male, an attorney in New Jersey, graduated law school in 2013 and was unemployed / working for free until the beginning of 2015. I went to a great law school but focused on a career in immigration that I ended up being unable to get a job in due to a lack of Spanish proficiency, and it was really strange and stressful to have most of my classmates going into jobs that started over six figures while I had to move back into my parent's basement and slowly destroy my savings while looking for work.

I ended up taking what would have been a dream job at an immigration nonprofit, but I wasn't paid to do it. My parents supported me, but they insisted I live in a much more expensive apartment than I wanted to and then didn't help as much as they said they would, so I ended up going into thousands of dollars in credit card debt to pay for rent and groceries.  I'm ok now, but only because I got a good job at the end of 2014 and spent the past 15 months paying off cards, bills, and many other debts.

I'm lucky enough that I was able to rely on my parents to help me keep "working," even if unpaid, because without that job I almost certainly would have ended up long term unemployed—but even that luck didn't feel great. I ended up buying protein powder, flour, and peanut butter to make high calorie/protein cookies to last me when I ran out of money for food; I couldn't pay for repairs for my car and put all the gas on a credit card; and I had to delay a surgery for my dog for a year which left her in a lot of pain and distress.

I was also depressed during much of this time, and my long-term girlfriend, whom I was planning on proposing to, dumped me, saying she couldn't deal with it any more. I went to a therapist, who was very helpful with the depression but also ended up being out of network for my insurance, so I had to go into more debt to pay for the treatments.

I'm out of it now, but my food buying patterns were frankly broken for most of 2015 as a result, and I've been shamed by people at my current work, including my boss, because I've admitted to being poor when I look and my family looks rich. I'm almost out of my credit card debt and was able to pay for my dog's surgery but I don't know how long it'll take for me to be normal about money and groceries/food/normal daily life things.  I also have no expectations of ever being able to afford to buy a home—ever—and I'm lucky because I don't want kids; I have no idea how I could ever financially plan for a child's expenses.

I have over $200,000 of law school debt, which thankfully I'm on an income-based plan for and will be able to deal with, so the odd thing is it's my smaller debts/bills that have been the real issue for me. The best advice I have for people going through what I went through, or worse, is to try to keep organized and normal. Mental health is just as hard to deal with as physical health, and if I had recognized that and been more put together I think I wouldn't have the lasting effects that I have now in my approach to daily life.