Are Banks Still Too Big to Fail?
Federal regulators rejected the "living wills" of five big U.S. banks, ordering them to make significant revisions to their bankruptcy plans.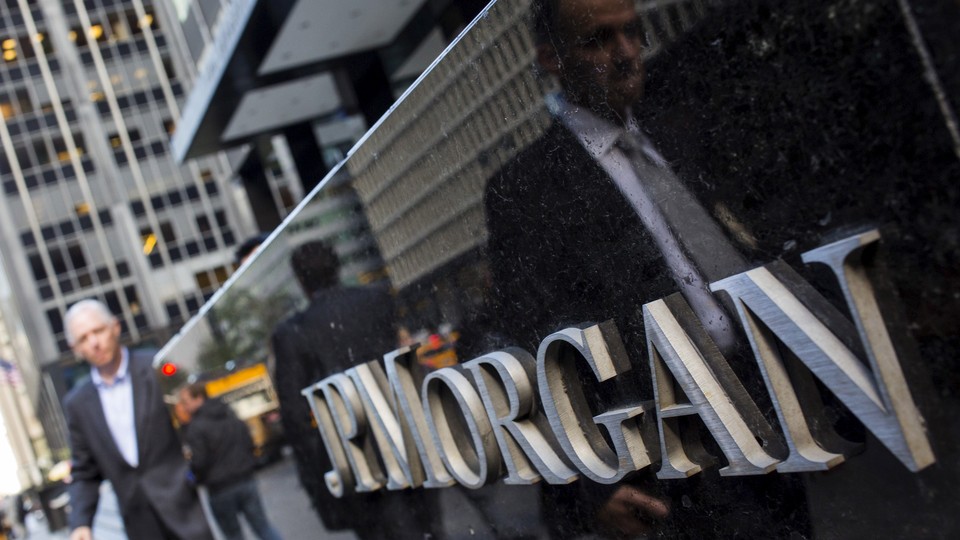 U.S. banking regulators—the Federal Reserve and the FDIC—ruled Wednesday that five of the eight biggest banks did not have credible plans to wind down operations without affecting the wider financial system.
The banks named are Bank of America, Bank of New York Mellon, JP Morgan Chase, State Street, and Wells Fargo. They have until October 1 to fix the flaws, the regulators said, or face "more stringent prudential requirements." The Fed faulted Morgan Stanley; FDIC faulted Goldman Sachs. Citigroup won provisional approval from both regulators.
CNBC provides the context:
The requirement for a living will was part of the Dodd-Frank Wall Street reform legislation passed in the wake of the 2007-2009 financial crisis, when the U.S. government spent billions of dollars on bailouts to keep big banks from failing and wrecking the U.S. economy.
In theory, regulators could, under the law, break up a bank that fails to provide a satisfactory "living will," but since this is the first time regulators have found fault with banks, that's unlikely to occur in the near future.