Tell Us Your Personal Money Story
Editor's Note:
This article previously appeared in a different format as part of The Atlantic's Notes section, retired in 2021.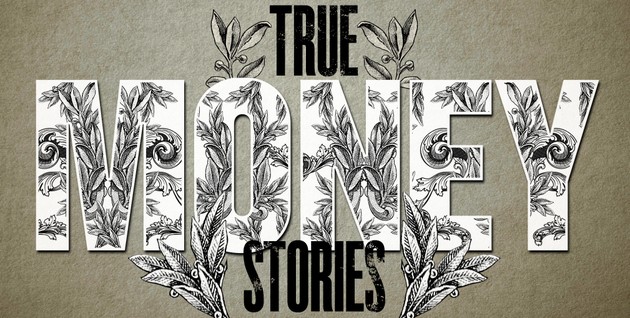 I have friends whose fertility I know more about than their finances. Money—what we make, how we spend it, how much we owe—is perhaps the most personal information of all. And we'd like to ask you to share that information with The Atlantic and your fellow readers.
For me, the few times I have had open conversations about money with anyone besides my spouse, I have benefitted immensely. I have sorted out spending priorities, thought more deeply about charitable giving, and received crucial career advice. More than anything, it was just good to talk about it: Money is something that many (most?) of us think about all the time. Talking about it with friends normalized that fact, and made financial worries something we shared. I'm lucky that I've had even these few conversations—many people navigate their financial lives more or less entirely alone.
Neal Gabler, the author of our new cover story, has for a long time been in that camp. "To struggle financially is a source of shame, a daily humiliation—even a form of social suicide," Gabler writes. "Silence is the only protection." But this isolation did him little good. He floats through his financial troubles without the stories of friends—without their mistakes to learn from, their smart decisions to imitate, their counsel to guide him.
There's a lot to be gained from these stories, and we'd like to hear them. Write to us with yours at hello@theatlantic.com. Tell us about the things you did right and the things you did wrong; tell us the disadvantages you faced, the advantages you had, and those you wished you'd had; tell us if, like Gabler, you emptied your retirement accounts to fund tuition or a wedding; tell us your money stories. Over the next few weeks, we'll post them here in Notes. Please let us know if you'd like to use your full name, first name, or remain completely anonymous.