The End of Welfare as We Know It
America's once-robust safety net is no more.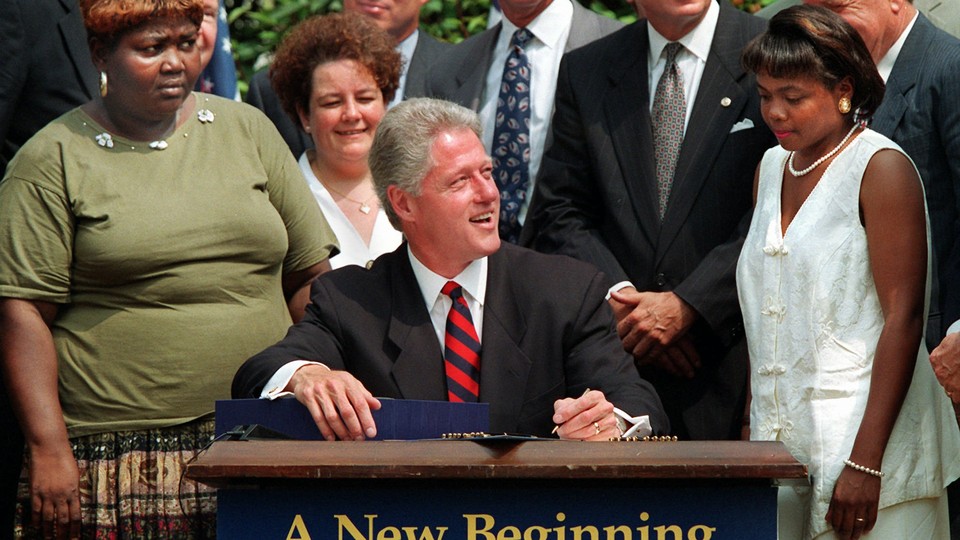 By the numbers, welfare reform was a success.
More than 13 million people received cash assistance from the government in 1995, before the law was passed. Today, just 3 million do.
"Simply put, welfare reform worked because we all worked together," Bill Clinton, who signed into law welfare reform, or the Personal Responsibility and Work Opportunity Reconciliation Act of 1996, wrote in an op-ed in The New York Times in 2006. Clinton had campaigned on a pledge to "end welfare as we know it" and today it is all too apparent that he succeeded.
The law replaced AFDC (Aid to Families with Dependent Children) with TANF (Temporary Aid to Needy Families—"temporary" being the key word). It stipulated that people could receive no more than five years of government benefits in a lifetime, though states could set their limits lower and many did, with some instituting a two-year lifetime limit. It required a certain percentage of welfare recipients in states to be working, and said that those who couldn't find jobs would have to participate in community service or get vocational training. Those who didn't work or volunteer would eventually be kicked off the welfare rolls.
The law also changed the way the federal government handed out assistance. TANF is administered through so-called block grants to states, which are large chunks of money the federal government gives to states for programs with few restrictions on how the money is used. If states spend the money on cash assistance, they have a number of rules they have to follow, but they're also free to spend it on something else entirely; Michigan, for instance, spends much of its block grant on college scholarships; Texas spends much of its on foster care, according to H. Luke Shaefer, a University of Michigan professor and a co-author of $2.00 A Day: Living on Almost Nothing in America.
"There's this this crazy notion that we retrenched welfare—what we really did was reorient it towards people who are working when they are working, and away from people who are struggling at the very bottom," he said. The original welfare program cost around $30 billion in today's dollars, he said, while the government now spends twice as much on that on the Earned Income Tax Credit, expanded in the 1990s to incentivize the poor to work.
If nothing else, these policies were an effective way to reduce the number of people on welfare rolls. People on the left and right agree that they helped change a program that was in need of reform. But there were real human costs too: Those who didn't find jobs, who weren't working, who lived in states trying to reduce their cash-assistance programs, were left to struggle on their own.
Today, in large part because of welfare reform, the safety net—the set of government efforts to come to the aid of the country's citizens when they are down on their luck, much of which has existed since the Great Depression—is thin and getting thinner. And this thinning goes beyond welfare, which gives needy families cash support: On April 1, between 500,000 and one million childless adults will lose access to food stamps (officially known as Supplemental Nutrition Assistance Program, or SNAP). This is the belated consequence of a rule that was part of Clinton's welfare reform, which stipulated that childless adults can only receive three months of food stamps if they aren't employed at least 20 hours a week or in a training program. For years states received waivers for the rule, but in many states, governors have chosen not to ask for extensions for this year.
Few states have cut their assistance to the very poor more than Arkansas has. In 2014, there were seven families on TANF for every 100 families with children in poverty in Arkansas, down from 40 out of every 100 poor families in 1995, according to the Center on Budget and Policy Priorities. (In Minnesota, by contrast, that fell from 89 out of 100 poor families who received benefits in 1995 to 41 out of 100 in 2014.) The number of welfare recipients in Arkansas dropped to just 9,901 in September of 2015, from more than 63,000 in 1995. And a single-parent family of three receives just $204 a month from the state of Arkansas, one of the lowest cash benefits in the nation. Arkansas hasn't quite gotten rid of its safety net entirely, but it's gone as far toward that end as any place in modern America. And it may go further yet.
* * *
At a church in downtown Little Rock, the city's homeless, mentally ill, and long-term unemployed stream in from all corners to get a something to eat. They climb the dark staircase and wait in line for a Styrofoam cup of soup, a cup of potatoes and beans, a few Saltines, and a slice of bread.
They include a woman named Stacy, who didn't want to provide her last name.
Before she lived on the streets, she worked as a registered nurse for 20 years. But a series of events—she declined to specify—knocked her out of steady work and into homelessness, and getting back on her feet is hard. The only public assistance she qualifies for is food stamps, but on April 1, that will end.
"They're shutting off the only benefit I have," she says, straightening the pink bandanna that covers her dark hair.
The knowledge that her benefits will be ending equips her with little that she didn't already have. She's been trying to find a job, but it's hard with nowhere to sleep, no cash coming in, no steady meal. She needs to renew her nursing license but doesn't have the resources to do so; even finding money for a bus pass is tough. A nearby church gives them out sometimes, but recently, they've run out, she says.
This dilemma is a common one facing people in many states, including Arkansas, which have high poverty rates but little assistance for people trying to get out of poverty.
Governor Asa Hutchinson, Republican, could have asked for a waiver to the SNAP requirement that adults like Stacy work after three months, but he decided not to, he told me, in a phone call. The state's unemployment rate, currently at 5.7 percent, had decreased enough that he believed there were enough work opportunities in the state, he said. If someone still can't find a job, they can always volunteer, he said.
"They still have the opportunity to contribute to a local food bank or some other local nonprofit," he said. "That contribution brings dignity, it is helping the community, it is giving back, and that seems a good balance to me."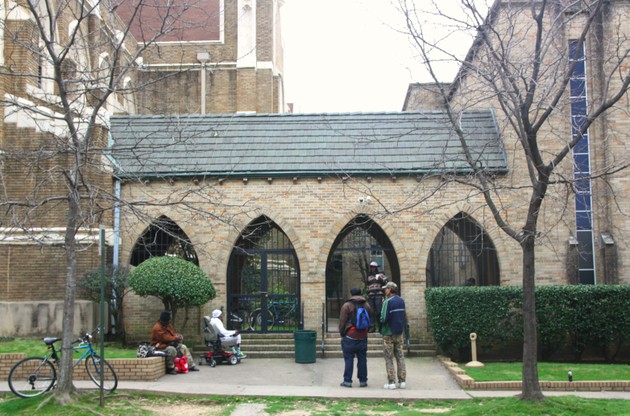 So why doesn't someone like Stacy just do that and avoid losing her food stamps? For one, finding a place to volunteer or work can be very hard for those who don't have phones, mailing addresses, or work clothes. Many do not have the education or wherewithal to find a volunteer position. And for those who want to get more education to find work, the job-training opportunities in Arkansas are insufficient in helping people get the skills they need to find permanent work, said Tomiko Townley, the SNAP and Older Adult Outreach Manager at the Arkansas Hunger Alliance.
"The reality is that the majority of employment training programs in Arkansas, are things like job-search training," she said. "They're very limited, not super skill-oriented opportunities."
The consequences of a dialed-down safety net might not be so dire if the state were thriving, but that's not the case. Arkansas consistently ranks at the bottom of the nation's poverty rankings: In 2014, nearly one in five people lived below the poverty line ($23,834 for a family of four), making the state 48th richest in the nation including the District of Columbia. (Only Louisiana, Mississippi, and New Mexico were poorer.)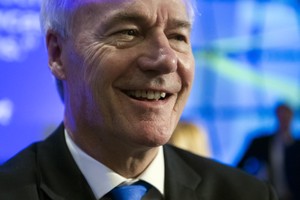 But poor families don't receive much assistance from the state of Arkansas. Under TEA, the state's version of TANF, families can only receive two years of government assistance in a lifetime, though the national limit is five years. Those receiving TEA must work or volunteer 35 hours a week, although the federal requirements are only 20 hours a week.
The way that Arkansas treats its poor is not exactly a break with tradition, Ernie Dumas, a long-time Little Rock political columnist and historian told me. Arkansas was poor when it was settled, and generations of politicians "entertained no notions of progress or what it might take to improve services to people or the need to elevate them," he told me. In the early part of the 20th century, Arkansas was already among the poorest states in the nation; it also had the lowest taxes in the nation, so funds for substantial anti-poverty initiatives were not available. Then came floods, drought, and the Great Depression, and a re-commitment to the belief that the state shouldn't interfere to help its residents, he said.
Bill Clinton legitimately wanted to help the poor when he was governor, Dumas said. Dumas remembers seeing Clinton around town, always talking to people about their lives and how he could improve them. When he ran for president, Clinton frequently talked about visiting welfare offices in Arkansas and meeting recipients. But the welfare-reform bill he signed, which had been pushed by a Republican Congress, left many in his home state without public help.
After welfare reform, Arkansas had a "golden opportunity" to improve life for people in poverty, Rich Huddleston, the executive director of Arkansas Advocates for Children and Families, an advocacy group that counts Hillary Clinton as one of its founders, told me.
Instead, "it has been a total disaster for the state," said.
The state focused on reducing the welfare caseloads by disqualifying people, rather than on helping people get a job, he said. For many people, the hoops to jump through to get on TEA are so confusing that they don't apply at all. By law, the state is supposed to assess recipients when they apply for TEA and refer them to a service that can help them find a job, go back to school, or get vocational training. But in many cases, Huddleston said, people get referred to services that don't exist in their area of the state.
Raquel Williams knows how difficult it is to go through the process of applying for and receiving TEA. A year ago, Williams was steadily employed in Texarkana, Texas, in a state unemployment office. But when her husband, an EMT transporter, couldn't find work, he convinced her to quit her job and move with their children to Little Rock so he could find a job there. She had trouble in her job search from the start, but their problems multiplied when he was shot on December 26. He survived the shooting, but can't work and can't walk. So Williams started looking for a job.
It seems like this should be easy: Even on her toughest days, she is well-dressed, neat, and affable, and seems like the type of person who would be someone else's boss. She has work experience. But she hasn't found a job, and the family has no money coming in. So she applied for TEA.
Right away, Williams told me, she felt as though the system was not there to make her life any easier, let alone help her find work. She had to bring them all sorts of paperwork before they would begin helping her; proof that she wasn't getting child support from the father of her first child, proof that her husband wasn't receiving disability, proof that she was a resident of Arkansas, that she had children, that they had Social Security numbers.
"Might as well have given them a blood sample," she told me.
Weeks after applying, she had an interview, where she was told that she and her family could receive $247 a month, but that she would have to start volunteering 35 hours a week almost immediately. She could get compensated for the gas money she used getting to the volunteering position, she was told, but only at the end of the month.
Between volunteering, taking care of her kids, and tending to her ailing husband, she's found the time to apply for jobs, though she's had no help from the TEA office in looking for work and hasn't had many bites. She wants to go back to school, but since her GPA is low from a previous try at college, she's unlikely to get scholarships and she'll have to pay for it herself.
Often times, she wonders why she goes through all of it for a mere $247, which isn't nearly enough to pay the family's $650 rent, gas, and heat. She kicks herself for following her key principles of Faith, Family, and Work—if she had just left her husband and stayed in Texas, if she had lied on a job application that asked if she smoked, if she had just kept the old job, she would have been fine. Now, she says, she's stuck.
"The program is designed to keep you in a rut," she told me. "It's not built to empower anybody."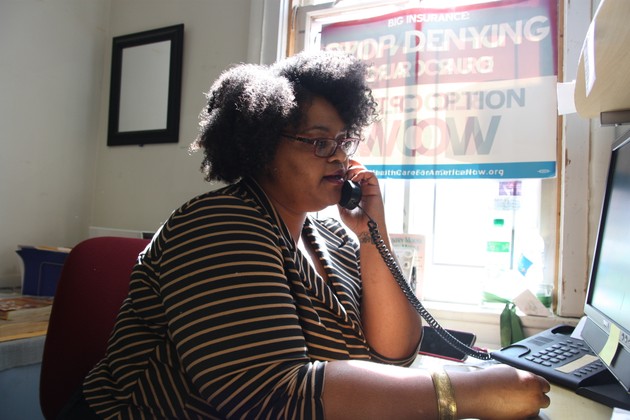 It's true that there are few support systems in place once people start working to help them stay employed and prosper. Many of the people who do find jobs end up in low-paying ones with no room for advancement, Huddleston said. There just aren't very many good jobs in Arkansas for people without a college education, and the state hasn't invested in programs that would allow people to get a college education or other sorts of training that could help turn jobs into upwardly-mobile careers. And, anyway, Huddleston said, Arkansas public schools have struggled so badly in the past few decades that many TEA recipients wouldn't be qualified for college even if they could afford it.
"To say that it had anything but an impact on the caseload would be misleading in Arkansas, just because of the challenges we had," he told me. "The challenges of isolated rural areas, the state of the economy, what jobs paid here—it made it really difficult for folks to get off welfare and earn an income they really needed to support their families."
* * *
This crisis isn't unique to Arkansas. As H. Luke Shaefer and Kathryn J. Edin document in $2.00 a Day: Living on Almost Nothing in America, welfare reform created a class of extremely poor people, neither working nor receiving help from the government. Researchers call these people "disconnected," and nationally, one in five single mothers were disconnected by the mid-2000s. The number of families with children who reported that the only benefit they received was SNAP grew 143 percent between 1996 and 2006.
"The transition to a work-based safety net is incomplete, and we have a big hole in the bottom," Shaefer told me. "For folks at the very bottom, it's leading to very bad outcomes."
Between 1996 and 2011, even as the welfare rolls were shrinking and more one-time recipients were moving to work, extreme poverty was increasing. During that time, the number of families living on $2 a day or less rose 150 percent, to 1.65 million.
Living in extreme poverty has very real consequences for families, Shaefer said. Reduced TANF access in states is associated with higher food insecurity, increased child homelessness, a jump in foster-care placement, and more juvenile detention, according to soon-to-be-published research by Shaefer and colleagues. Not having access to cash means people can't pay the rent and then become homeless, and homelessness leads to stress, which can hurt people emotionally and physically. Families are often forced to sell their food stamps, their plasma, their bodies, to get access to cash to survive on, he said.
Welfare reform had big goals of moving people to self-sufficiency by training them to work. But it did little to create job opportunities or the types of programs that help people stay in jobs once they get them. Instead, they're on their own.
"The idea that it's a program that promotes work is a myth," Shaefer said.
States only spend about 8 percent of their TANF funds on work-related activities and supports, according to the Center on Budget and Policy Priorities. They spend 34 percent on "other areas."
Even if those programs existed, that type of job training is rarely effective, said Jacob Klerman, a senior fellow at the research firm Abt Associates. Many of the people who need training come from bad schools and lack basic reading, writing, math, or science skills. The job training programs the government often makes available are just a few weeks long, which doesn't prepare people for middle-class jobs, and certainly doesn't make up for years of abysmal basic education. And it's nearly impossible for poor people to attend longer training—much less a four-year college—because they need to be doing something to earn money to pay for living expenses, given that they likely don't have savings or families with any wealth at all.
"We're just not very good at job training. It's a hard thing to do," he said.
Of course, there are people for whom welfare reform did push them off the dole and into employment—or at least for whom welfare reform coincided with a growing economy that enabled them to find work. According to Shaefer and Edin, nearly 75 percent of low-income single mothers were employed by 2000, up from 58 percent in 1993. But even those that did find jobs weren't necessarily lifted out of poverty, but were instead often kept there by low wages, just-in-time scheduling, and not enough hours.
"We've had partial success, but the problem is the winds blow against you," said Timothy Smeeding, a poverty expert who teaches at the University of Wisconsin-Madison. "Wages and jobs have been getting worse, and you can find a job in many places, but not everywhere. Working yourself out of poverty is much harder."
Still, if the problems with welfare reform span the country, some states are nevertheless making it worse than others. They're able to do so because the program is set up as a block grant.
In 2010, Arizona reduced the time limit to 36 months from 60 and terminated child-only cases, according to the Center on Budget and Policy Priorities. Its caseload fell 66 percent between 2006 and 2014. States including Kansas, Michigan, and Indiana implemented similar changes and saw similar drops in the numbers.
"The safety net has been shredded in many different ways," Liz Schott, one of the authors of the report, told me.
The differences among states have meant that the ability of the very poor to survive can depend on where they happen to live. When Amanda Ellis, an Arkansas native, moved from Minneapolis back home to Arkansas and told the state welfare office how much she'd received in TANF benefits from the government of Minnesota, they laughed in her face. The simple act of moving with her son meant that the amount of benefits she received dropped from $437 a month to $162.
"I came back, and I was being told, 'You're not going to be able to get on your feet that easily here,'" Ellis, a slight woman who is so shy she covers her mouth when she talks, told me.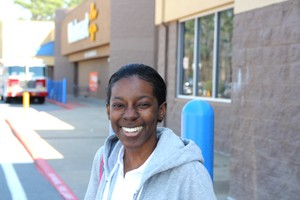 Bouncing back after she arrived in Arkansas in 2011 was a daunting task. With almost no money, she and her son stayed in shelter after shelter after she got on TEA and started volunteering. Her welfare counselor wanted her to find a job right away, but she pushed back and said she wanted to go to school. She eventually went back to get certified as a pharmacy technician.
That was difficult: Public transit in Little Rock is lacking, and Ellis doesn't have a car, so she would take two buses to get to class.The day I met her, her son had missed the school bus in the morning and she had to take three buses just to drop him off at school.
Ellis recently started a job as a pharmacy technician at Walmart. She has an apartment and has finally achieved a degree of stability. It wasn't TEA that helped her achieve these things, though. It was disability benefits, something that few other single mothers could access. Her son is autistic, and though he'd been denied disability benefits in Arkansas, a counselor had approved it in Minnesota. The disability payments helped her get an apartment and go back to school, she told me. Steady monthly payments are what other people, such as Raquel Williams, might have gotten, had welfare still existed.
* * *
Of course, people on the left and right agree that welfare was flawed and that some things needed to be changed. The concern is just that the reforms went so far in requiring people to work, and not far at all in helping them do so.
Rather than learn from welfare reform, though, states are moving forward with further rules and regulations that make the process of receiving benefits a rough, even humiliating, experience. Arkansas, for example, just became the latest state to require drug testing for all welfare recipients, a costly proposition that nets few abusers. Governor Hutchinson also wants to add work requirements for low-income people who are benefiting from the state's Medicaid expansion. Other state legislatures are trying to make it more difficult for governors to get waivers that would allow food-stamp recipients to continue to receive benefits. North Carolina, for example, passed a law in October prohibiting the state from getting waivers for federal time limits for food stamps.
"There's a lot of talk and a lot of movement now that we see, particularly from Republicans, that it's time to extend what we did to TANF to other programs," says Schott, of the Center on Budget and Policy Priorities.
The end of food stamps for childless adults is one more example of this. States like Arkansas are acting to ensure that those people who have no other benefits except food stamps lose those benefits unless they find a job, but they are most often the people who will have the hardest time finding work.
Tomiko Townley, the Hunger Relief Alliance case manager, knows what this will mean for single, childless adults in Arkansas. On April 1, thousands of Arkansans will go to buy food, swipe their card, get an error message, and have no idea why they aren't receiving help anymore. They'll turn to food pantries and soup kitchens, who will be overwhelmed by the demand.
And then, they'll disappear off the government's rolls, just as the welfare recipients have. The numbers of people receiving food stamps will drop, and thousands more people won't be able to eat, or survive. But to the policymakers who look for a shrinking welfare program, the changes will be considered a success.