When Religious Groups Do What the Government Won't
Are faith-based programs for the poor a problem when there's no secular alternative?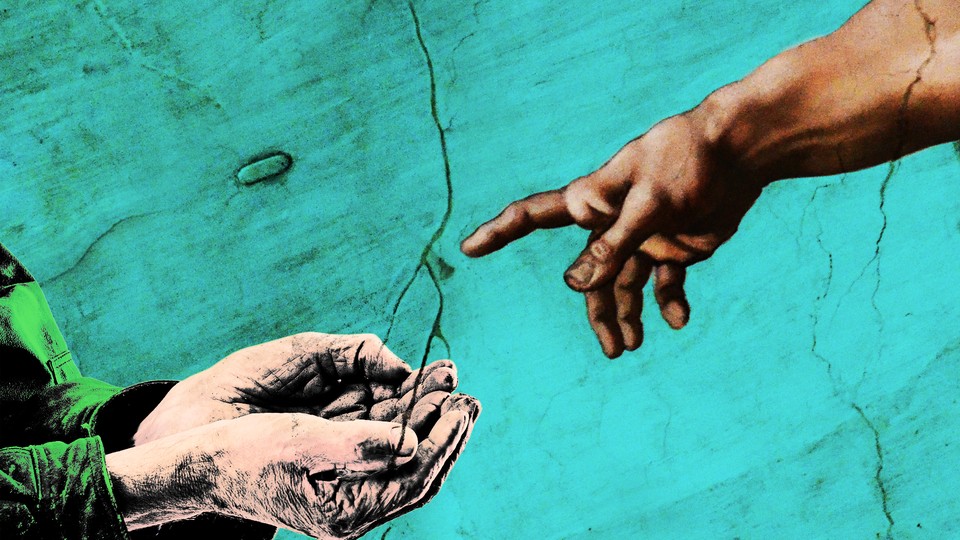 LITTLE ROCK, Ark.—Inmates in the Little Rock branch of Arkansas Community Correction Center have three options for how to spend their day. They can stay in the prison and do work duty, washing clothes and scrubbing floors. They can get on a work crew outside of prison and do lawn maintenance and highway repair. Or, if they're lucky, they can get into The Exodus Project, a program that teaches them how to live when they get out according to Christian values.
If they get into Exodus, which only accepts five men each term, they sit in a classroom on the campus of Arkansas Baptist College for four hours a day learning about ethics, recovery, and Jesus. When they get back to prison, they're given exclusive access to the GED study room, where they can read their workbooks and study the Bible.
Exodus Project participants are often envied by other cellmates, who've spent the day working rather than learning, Timothy Duval, a 37-year-old participant, told me.
"When I come back to the unit every day from the Exodus Project, people see that glow, they see that change in me," he told me, wearing a bright yellow jumpsuit in a meeting room at the Correction Center. "I have guys that are so excited, [asking] 'what did you learn today?' And I'll pull my books out and teach them stuff that I'm learning and they're excited. They just see the change in me and they're wanting the change as well."
Not everyone can get into the Exodus Project. It depends heavily on volunteers, and resources are limited. Those that apply have to go through a rigorous screening and interview process, and have to be making good progress in drug or alcohol treatment programs. But those that do get in have a good shot at staying out of jail once they get out: In the first year that the Project has been tracking the people it's worked with, none has gone back to prison. (In Arkansas, 42 percent of offenders return to prison within three years of their release.)
The program is effective because the volunteers and staff provide extensive resources for people in and out of prison. Inmates have counselors mentoring them, contacts of potential employers on the outside, and other alumni of the program to help motivate them to stay straight. All in all, the programming of the Exodus Project is far more robust than anything the state, or that most other non-profits, offers in jails.
The Exodus Project is an example of a faith-based organization offering services that the state can't—or doesn't—provide. This is a phenomenon that is not uncommon in Arkansas or elsewhere in the South. More often than not, it's faith-based groups who are stepping up to provide rehab in the prisons, parents in the foster care system, food for the homeless and mentors in the schools. People here are deeply faithful—70 percent of adults in Arkansas say they are "highly religious," according to the Pew Research Center—and many feel called upon by God to volunteer in their communities and to bring more people to faith.
Now, the state is asking for more help from faith-based groups. Last summer, then-newly elected governor Asa Hutchinson convened what he called the Restore Hope Summit, which brought together hundreds of faith leaders from around the state for two days. He called on the leaders to pitch in more on caring for kids in the state's foster care system and people re-entering society from prison. The summit gave birth to an organization, Restore Hope, that is coordinating efforts by the government, faith-based non-profits, and others to address some of the state's biggest problems.
"Rather than saying they're on one side of the fence and the government is on the other side of the fence, we want to partner more with them to make sure that they're getting the support from the state that they need," Hutchinson told me, in a phone call, about faith-based groups. "But also that the state is not an obstacle to them carrying out their mission."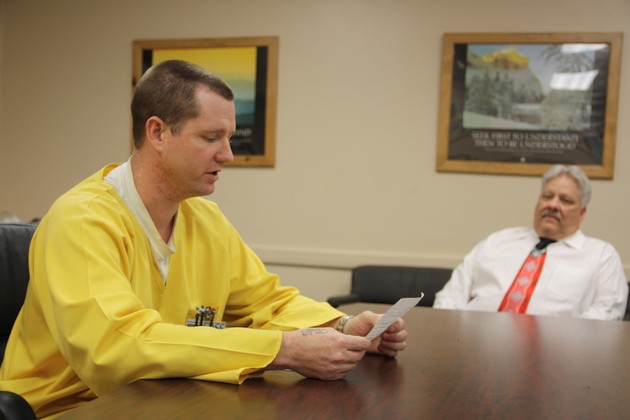 Partnerships between the state and faith-based groups can cause tensions in a pluralistic society. "Our civil rights have no dependence on our religious opinions," Thomas Jefferson wrote, in his Bill for Establishing Religious Freedom, in Virginia, By law, groups that receive money from the government to perform government services aren't allowed to use that money to preach or proselytize. (The Supreme Court is set to hear a case on the separation of church and state, Trinity Lutheran v. Pauley, this year.)
But in states like Arkansas, where taxes are low and the government doesn't have the the motivation or support to run very much programming for the poor, it's the faith-based groups who are providing essential services that might otherwise fall by the wayside. People in need of help are left with a choice: They can get help from faith-based organizations, or they can get no help at all.
* * *
Religious groups have provided essential services to the poor for millennia, and in early America, such groups played an important role in helping the indigent, immigrants, orphans, and widows. Early American social service providers often had proselyting in mind: Charles Loring Brace, who founded the Children's Aid Society in 1853, was vehemently anti-Catholic, and sent orphans (who were sometimes Catholic) west to work on farms where they'd convert to Protestantism, according to Stephen O'Connor, who wrote a book on Brace.
But it was the welfare reform bill of 1996 that expanded the relationship between the religious community and the public sector in modern times. The bill, the Personal Responsibility and Work Opportunity Reconciliation Act of 1996 (commonly called welfare reform), dramatically changed the amount of aid available to low-income Americans and the way that assistance was distributed. To help fill the gap in services, the law contained a section known as the "Charitable Choice provision," which encouraged states to contract with religious organizations to provide services to the poor, including job-skills training, medical and health services, and maternity homes.
Before Charitable Choice, faith-based organizations contracting with the government had to remove all religious symbols from places where social services were provided, forgo things like prayers before meals, and accept all clients, even those opposed to the beliefs of the providers, according to Ram Cnaan, the director of the Program for Religion and Social Policy Research at the University of Pennsylvania. Faith-based groups had to establish a separate, secular non-profit to provide social services, and hire staff that represented the beliefs of society at large, rather than of just the organization.
But the 1996 legislation allowed groups to continue to express their religious beliefs as they provided services. It said they could operate without establishing a separate, secular non-profit. All they had to do was make sure that if they received government money to provide services, they weren't using that money specifically on religious activities.
"Before Charitable Choice, there was more of a firewall that groups had to maintain between the services they provided and their religion," Stephanie Boddie, who is currently a postdoctoral fellow at Carnegie Mellon and has studied the provision, told me.
The provision, which allowed states to spend funds from the newly created Temporary Aid to Needy Families program, or TANF, on religious institutions, was expanded in 1998, and some states began to actively recruit faith-based groups to provide services to the poor. The relationship became even more formal when, just a few weeks after taking office, George W. Bush established the White House Office of Faith-Based and Community Initiatives, which sought to again expand faith-based groups' role in providing social services. That office still exists today.
Often, states found that faith-based groups could provide social services at lower costs than other nonprofits because they have volunteers who help for free, said Cnaan. This was particularly the case in Southern states where a lot of religious groups already operated.
In Arkansas, faith-based groups have stepped up to provide all kinds of services to the poor, with or without government funding. There are after-school programs that gave kids a place to go off the streets and offer fees as low as $10 a week for families that agree to have dinner with church members. There are mentors from churches who go into schools and help kids with reading and math. There are homeless shelters that provide food and medical care to the homeless, often offering up a prayer before food is served. There's a chess club that teaches inner-city kids chess, the minister in charge told me that project leaders were brainstorming what "spiritual truths" could be said about every piece on the board, Harry Li, the senior pastor of Mosaic, a church that operates in a low-income neighborhood of Little Rock, told me.
Religious messages are often a part of these programs. When Mosaic passes out food to the poor, for instance, there are volunteers weaving through the crowd and praying with people for what they need, and the group talks about Jesus before the food is served.
"We're not necessarily preaching to them every week, but there's always tie-ins to the gospel, and there's a lot that leads into the church," he said. "There is always an opportunity for somebody along the line to say, 'You guys have heard a lot about Jesus. If you want to receive the Lord, this would be a good night to do it."
In some areas, churches provide services that the state would be hard-pressed to do on its own.
About half the parents who foster or adopt kids in Arkansas have been recruited through The Call, a nonprofit that tries to mobilize Christian families to adopt or foster children in Arkansas. There are two beds for every one child in the foster care system, so having more Christian families fostering takes pressure off the state.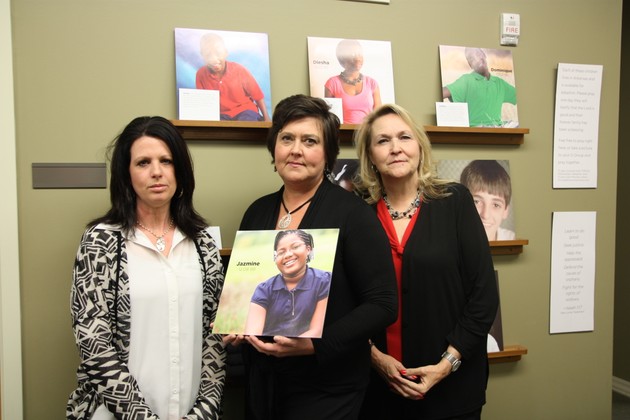 One foster parent, Amy Smith, told me she couldn't have fostered 25 children without faith. It's a heart-wrenching experience, to foster children for a few months and then see them go back to tough living situations or unstable homes, she said.
"I could not have survived that without knowing that God called me to do this," said Smith, who runs Thrive Orphan Ministry, a support group for foster care families at Fellowship Bible Church. "The loss and grief is too much."
* * *
While I was in Little Rock, I spoke to a homeless woman who had just come from a hot lunch at River City Ministries in North Little Rock. That organization has a Bible study group from 11:30 to noon every day before lunch, and the woman told me she'd participated in it, not because she was religious, but because she had arrived early to the lunch. She didn't mind the religious parts before lunch, she told me, because River City was a good place "and most churches want to help you," she told me.
River City offers free dental care, an adult medical clinic, an eye clinic, a food pantry, and hot lunch. Those in need would be hard-pressed to find another group in the city that offers so much for free.
Indeed, many services provided by religious organizations in Arkansas would be hard to replicate. For example, there are hardly any programs in prison that help with reentry, says Omavi Shakur, who advocates on behalf of prisoners in Arkansas—he says the corrections department spends lots of its money on agricultural programs that require prisoners to grow crops, providing them with little training for the outside world. The department's budget shows it spends $20 million a year on "farm operations."
With few state or other resources, wardens are happy to let outside groups like the Exodus Project come in. The Exodus Project is the Arkansas Community Corrections' department "closest partner," Kevin Murphy, the department's chief deputy director, told me. The department has Alcoholics Anonymous and Narcotics Anonymous come into the jails to work with prisoners, but Exodus "is more in depth, and they have the largest capacity, and more history, as far a success," he said. "They're very effective. We can't do it on our own," he said.
It is not uncommon for faith-based groups to be the only option in recovery and re-entry programs, said Ian Smith, a staff attorney at Americans United for the Separation of Church and State. A man in Alabama recently contacted Smith because he was told that he had to attend one of several substance-abuse programs when he got out of prison. But every single program on the list of acceptable choices was Christian. He picked one, and when he arrived, "They handed him a Bible and said, 'Go to church or get out,'" Smith told me.
Paul Chapman, the director of the nonprofit Restore Hope and a longtime volunteer teacher with Project Exodus, says that people don't have to be religious to enter the class; they can believe in the higher power of a doorknob.
But a few years back, an atheist wanted to go through Exodus but objected to the religious teachings, Chapman told me. This irritated Chapman, who sarcastically says that prisoners who don't want to listen to people talk about God can attend the atheist recovery programs (there aren't any). Exodus teachers are mostly volunteer, so asking them to compromise their principles and not talk about God is just as unfair as asking prisoners to talk about God, Chapman said.
"You don't want to compromise your conscience. Why are you asking me to compromise mine?" he said.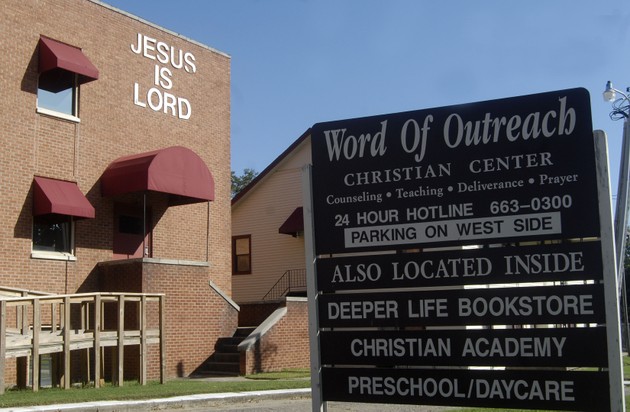 But requiring inmates who want to have specialized re-entry programs choose between one that talks about God or forgo a program entirely may violate the law, said Daniel Mach, director of the ACLU's Program on Freedom of Religion and Belief.
"I would say this raises serious Constitutional concerns," he said. In 2003, Americans United for the Separation of Church and State filed a lawsuit in Iowa over a program at the state's Newton Correctional Facility. The program, InnerChange Freedom Initiative, housed participants in a separate unit where they received 24-hour Bible-based programming. The unit was formerly the "honor" unit in the prison, with wooden doors for which inmates had keys and bathrooms with privacy dividers. Americans United argued that because the program received funding from the state of Iowa, it was unconstitutional.
A district court agreed, and Iowa terminated the program in 2008. The Exodus Project doesn't receive state money, but that's not the point, Mach says. By allowing the non-profit into the prison but not providing other services, Arkansas is essentially ensuring better conditions for people who agree to accept God.
"Better prison conditions should be available to all, not just residents who agree to be proselytized," he said. "It's the state's responsibility to provide comparable secular alternatives."
* * *
What if the state won't provide comparable alternatives? Arkansas' prison population is skyrocketing, which is leading to overcrowding, so the idea that the corrections department will take money it is spending on prison beds and put it into reentry programs is unlikely. "It's a problem that we provide very few social services in this country," Cnaan, the professor, told me. "I'm happy [religious groups] are doing it, but I'd like to see someone else in there too."
But the organizations contend that secular alternatives would never be as effective—that faith in God is an essential element of their ability to help people.. Shanetta Wright, who went through the program and is now an instructor, said she wasn't religious when she went into prison, and bounced in and out a few times before taking a class from Exodus and becoming hooked.
"You don't have choice but to have it by the time you get to block three," she told me. If you don't have faith, "it just won't happen."
She now attends church every week, is going to school, and getting her life back together.
One of the required readings for the program is The Search for Significance, a book that teaches readers how to accept God and Christ, and that Billy Graham has said "should be read by every Christian."
For those who don't believe, they may find themselves with no good options. But Chapman, the director of Restore Hope, objects to the idea that Project Exodus and other faith-based programs should end just because there aren't other alternatives.
"If someone might not be able to take advantage of a good thing that's out there should we stop doing the good thing?" he said. He certainly doesn't think so.